How to choose the best current account
From student and joint accounts to high interest and cashback accounts, our guide can help you decide which account is best for you.
You rely on your current account every day – to receive your salary, pension or other payments and to pay your household bills. But there are different types of current account and what's ideal for one customer might not suit another. 
Our guide will help you make the right choice when it comes to selecting the best current account for you.
What should I consider when choosing a bank account?
You use your bank account on a regular basis so you should be happy with how it operates and the features it provides. You also want it to work for you. Questions to ask include: 
Does it offer perks and rewards, such as high interest or cashback on spending?

Will it provide a low cost overdraft facility in case you go into the red?

Does it have smart banking features that help you budget and keep track of your spending?

Does it charge a monthly fee?  

Do I want an individual bank account or a joint account with my partner?

Is there a switching incentive such as cash or gift cards when you sign-up?

Does the account give you access to perks like exclusive savings accounts?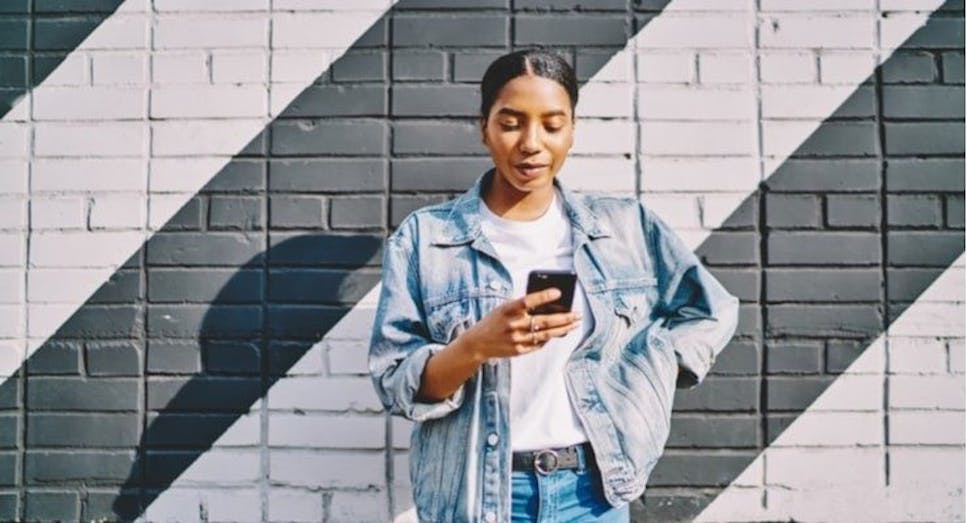 What are the different types of current accounts?
There are several different types of current accounts. We look here at how they work, give you the pros and cons for each and suggest who they are most suitable for.
Joint bank accounts 
A joint account is a way of sharing a bank account between two or more people – usually yourself and your partner, or others you live with.  
Advantages :
Makes it easy to manage household finances

May allow you to keep a healthier bank balance and earn more rewards or interest

If you opt for a packaged account, you only pay one monthly fee 
  Disadvantages:
You must trust your joint account holder with your finances

You'll be jointly responsible for any overdraft debt – even if you didn't spend the money 

Your credit history is linked to the other account holder, and could be negatively affected 
This account could suit someone who is in a trusted relationship where both account holders are open and responsible with their finances.
High interest current accounts 
A high interest current account pays high interest rates on in-credit balances. It may be for an introductory period only, tiered, and/or up to a capped amount. 
Advantages:
Allows you to earn interest on your balance

There may be a switching incentive, such as cashback, gift cards or insurance

May provide a linked savings account with a competitive interest rate 
Disadvantages:
High interest rates can be introductory and end after 12 months

The amount of interest you can earn may be capped

These accounts often comes with monthly fees and high overdraft charges 
This account is ideal for someone who keeps a healthy bank balance and doesn't dip into an overdraft – meaning they can maximise any interest earned from the account.
Reward and cashback current accounts 
These current accounts may give you rewards and cashback when you to spend. Rewards can differ from loyalty points to insurance. Cashback can also come in different ways, such as being paid on your household bills or when you shop at selected high street retailers.   
Advantages:
Earn cashback or rewards

Rewards may be linked to your favourite shops

You can often get a reward simply for switching to the new account
Disadvantages: 
There may be a monthly fee to pay

You may have to deposit a minimum amount into the account each month to qualify for the rewards

Overdraft charges could be higher than on a regular current account
This account is perfect for someone who is a savvy shopper and enjoys keeping close tabs on their finances to take advantage of any rewards or incentives when they arise.  
Basic bank accounts 
A basic bank account is a no-frills account that has all the standard banking options but doesn't provide an overdraft facility – so you can't use it to borrow money. 
Advantages:
A way for customers with bad credit or no credit rating to open a bank account 

You can't spend what you don't have

Can help prove you have a regular income and improve your credit rating over time, eventually allowing you to upgrade to an account with an overdraft and other benefits
Disadvantages:
It doesn't offer an overdraft

Doesn't offer as many perks and rewards as some standard current accounts

Often won't pay interest on the money you have in the account  
A basic bank account may be the only viable option for those with bad credit who cannot get a regular account. Basic bank accounts may also suit those just starting out or who have moved to the UK and haven't had the chance to build their credit rating. 
Student bank accounts  
Student bank accounts work in the same way as standard current accounts but usually they come with extra features, such as larger interest-free overdrafts and perks such as discount railcards and shopping vouchers.
Advantages:
Often provide interest-free overdrafts to help manage your student finances

Incentives can be better than regular accounts

Offer smart banking facilities making it straightforward to handle your finances from anywhere
Disadvantages:
You may struggle to get a student bank account if you've a poor credit rating

International students might not be eligible for a UK student bank account

You could lose some perks when you graduate and may be required to gradually reduce your overdraft

Tailored to students, these accounts are often ideal for those studying in higher education
Children's bank accounts 
Children's bank accounts in the UK generally run from the age of 11 to 17 and differ slightly from regular current accounts with no overdraft facility, optional debit cards and parents having discretion to set withdrawal limits. 
Advantages:
Helps your child learn about finances and handle their money

Can offer appealing perks such as discounts for driving lessons when they turn 17

Parental control can be put in place to manage spending 
Disadvantages:
While the children might not always appreciate their parents being able to monitor their finances, there aren't really any disadvantages with children's bank accounts. 
Perfect for teenagers and a great option to help kids start to understand how to manage their finances.
Other useful guides
For lots more information about current accounts browse our range of useful guides, including:
Our expert says...
"It's important to think about what you need out of a current account before opening one. If you often have an in-credit balance, you may choose an account that'll pay you interest, if you need to dip into your overdraft occasionally, you'll want one with a cheap interest rate. The market is extremely competitive so you can also get paid cash bonuses for switching, but always look beyond the perks and freebies – especially at any fees included – before you apply."
Compare current accounts with MoneySuperMarket
It's straightforward to compare current accounts with MoneySuperMarket and find the one that will best suit you.
Just tell us a few details about what you need from a bank account and we'll show you a list of available current account deals.
You can then sort by overdraft deal and rate, best customer service or highest switch incentives before making your decision.