What you need to know about The Insurance Emporium pet insurance
The Insurance Emporium provide a range of flexible specialist insurance products. Whether you're after insurance for your dog or cat, they could have the perfect policy to meet your needs.
Who are The Insurance Emporium?
The Insurance Emporium offer a range of insurance, from cover for caravans to weddings and more. They have a dedicated focus on pets and offer tailored cat insurance and dog insurance, including senior cat and senior dog insurance.
They also make a "planet-friendly pledge", which includes recycling, going paperless and other pro environmental initiatives, as well as working with a number of UK charities.
The Insurance Emporium is authorised by the Prudential Regulation Authority and regulated by the Financial Conduct Authority and the Prudential Regulation Authority.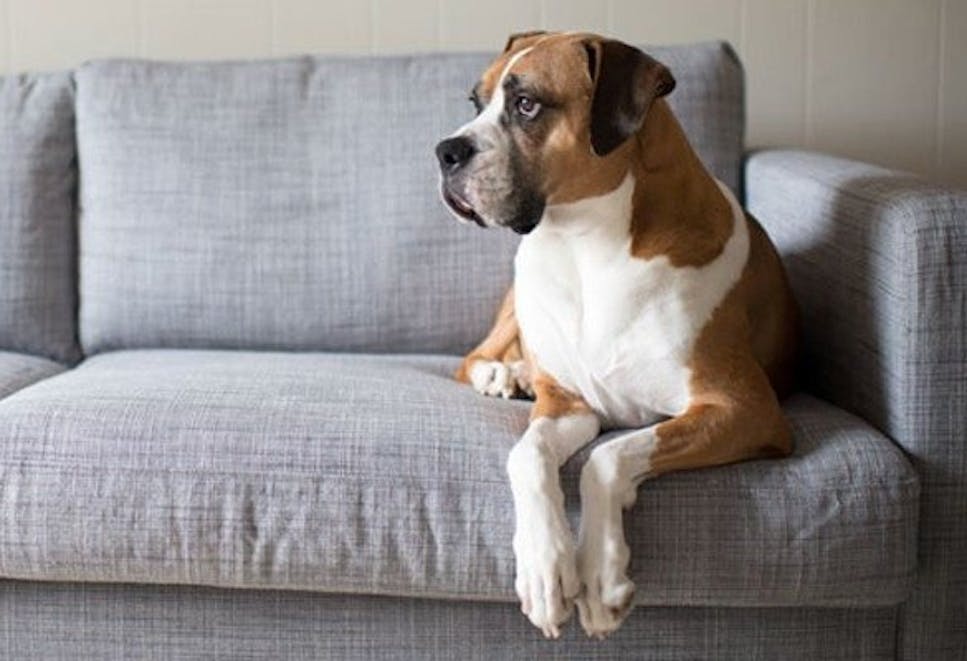 What type of cover do The Insurance Emporium provide?
The Insurance Emporium offer cover for cats and dogs, including insurance for senior cats and older dogs – those aged 8 years and over. Each policy comes with optional benefits that you can add or remove to personalise the cover.
The types of policy available for each are:
Accident Only
Accident only Pet insurance from the Insurance Emporium covers vet's fees should your pet require treatment for an injury caused by an accident.

Public Liability
Policy option only pays legal costs should your dog be involved with an incident where you must pay compensation.
Find out what public liability cover is.

Time Limited
With time limited pet insurance you're covered for vet's fee for up to a year following injury or illness

Maximum Benefit
covers vet's fees up to a maximum amount irrespective of the time span

Lifetime
Lifetime pet insurance covers vet's fees for your pet until they die provided you keep up with premiums
Why take out pet insurance with The Insurance Emporium
Among the benefits of The Insurance Emporium, they have:
Over 80 years of experience in the insurance industry

More than 20 products to choose from

A UK-based claims department
They also offer a variety of features so you can curate your own ideal pet insurance. These benefits include:
Holiday cancellation cover if your pet needs life-saving surgery

Cost of accidental damage to another person's property

Cover for the price you paid if your pet passes away

Boarding kennel fees in case you are hospitalised
Compare pet insurance deals with MoneySuperMarket
At MoneySuperMarket, we're here to help you find our best insurance policy for your pets.
All you need to do is provide us with a few details about yourself, your pet and the type of cover you're looking for, and we'll show you quotes from some of the UK's leading pet insurance providers.
You can compare quotes by price and the level of cover included. Once you've chosen, just click through to your provider and get started.
Guides  
Choosing the right insurance for your pet is a big decision – and we're here to help. If you'd like some more information on the best types of cover for your pet at competitive prices, try one of our guides:  
Is pet insurance worth buying?  
Find out why it is so important and how to choose the right type of policy for you.
Read our guide on why you need pet insurance
How much is pet insurance?
Understand what affects the cost of pet insurance and use our handy tips to determine how much cover you'll need to protect you and the ones you love.
Read our guide on the cost of pet insurance
Choosing the best dog insurance
When choosing insurance for your dog, there are many providers and options. Our guide has tips on how to choose the best insurance for you and your pet.
Read our guide on choosing the best dog insurance