Learn more about Healthy Pets insurance
Healthy Pets is a leading provider of Pet insurance. Read our guide to find out more about the brand, the types of policies on offer, and whether they're the right match for your furry best friend.
Who are Healthy Pets insurance?  
Healthy Pets insurance is one of the UK's largest independent pet insurers and has been insuring cats and dogs for over 25 years. They are an experienced leader in online pet insurance with high-quality cover at competitive prices. With a focus on cat and dog insurance, the award-winning service from Healthy Pets is 100% underwritten and they pride themselves on delivering excellent customer service.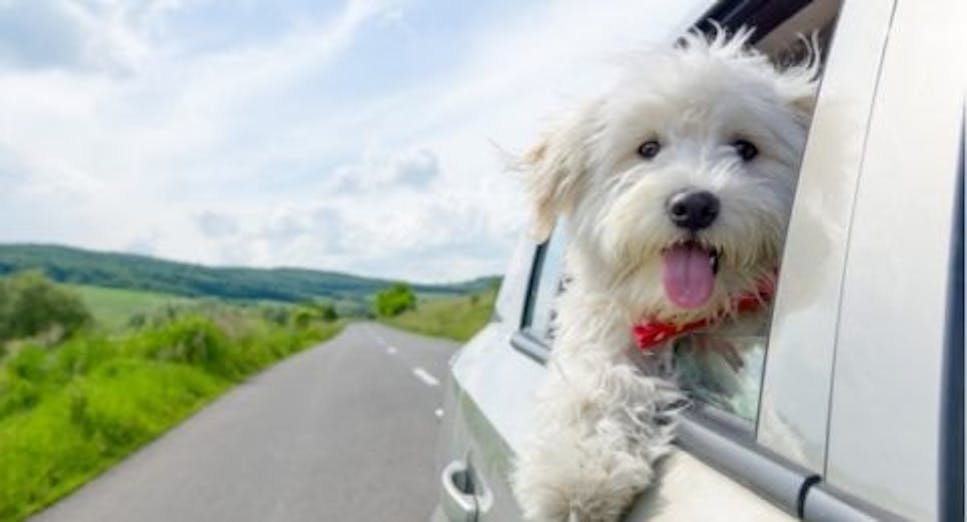 Contact Healthy Pets  
01730 268 592  
Healthy Pets Limited 
No 6 Ridgeway Office Park 
Bedford Road 
Petersfield 
HAMPSHIRE 
GU32 3QF
What type of cover do Healthy Pets provide
Healthy pets offer different policies that are suited for your pet's needs, these include:
Accident Only
Accident only pet insurance provides cover if your pet gets into an accident and gets injured. Your insurance will pay up to £1,000 per accident for treatment costs for up to 12 months from the date of the first treatment after the accident
Time Limited
If you need your insurance to cover vet fees for accidents, illnesses and conditions then a time limited pet insurance policy will be a great option for you. You will be covered for a limited time only. An affordable solution if you require short term cover without incurring the costs of lifetime insurance policies
Maximum Benefit
Maximum benefit pet insurance with Healthy Pets will cover your pet for its lifetime up to the maximum amount of benefit for each separate condition your pet may have. This is subject to you renewing your policy and all premiums being paid up to date
Lifetime Policies
Healthy Pets lifetime pet insurance policies will cover your pet for eligible ongoing conditions that start after the inception of your policy, up to the maximum benefit of your chosen level. The limit is reinstated when the policy is renewed
Multi-pet insurance
Get a multi-pet insurance quote for up to ten pets at a time. Healthy Pets understand that each of your pets may need different levels of cover therefore amending one policy will not affect any of the others joint with the multi-pet policy
How to make a claim with Healthy Pets
To make a claim with Healthy Pets, you can contact them on 0173 045 0037 or get in touch with them by email on heretohelp@healthy-pets.co.uk
You will be sent a claim form via email with sections that need to be completed by you (the named policy holder) and your vet.
Why take out pet insurance with Healthy Pets
With an efficient claims process and comprehensive range of policies, Healthy Pets has grown from humble beginnings to become one of the biggest UK pet insurance companies. Their policies also include:
Pay Vets directly
Healthy Pets offer to prompt claim payments directly to your vet
Competitive premium from pet specialists
Healthy Pets offer competitive premiums for your chosen level of cover for your pet
Insure your pets from five weeks old
You can insure your dog or cat from only five weeks old
Compare pet insurance deals with MoneySuperMarket
At MoneySuperMarket, we're here to make finding the right pet insurance as simple as possible. Depending on the type of pet you have and the type of cover you're looking for, all you need to do is provide us with a few details about yourself and your pet, and we'll show you quotes from some of the UK's leading pet insurance providers. You can compare quotes by price and the level of cover included. Once you've chosen, just click through to your provider and get started.
Guides  
Choosing the right insurance for your pet is a big decision – and we're here to help. If you'd like some more information on the best types of cover for your pet at competitive prices, try one of our guides:  
Lifetime pet insurance Guide  
There are a lot of different types of pet insurance policies for you to choose from. This guide helps you narrow down that search explaining Lifetime pet insurance and its benefits.  
How much is pet insurance  
Work out how much cover you'll need to protect you and the ones you love, with our handy tips.  
Is pet insurance worth buying? 
Find out about the different types of pet insurance, why is getting pet insurance is so important and how to choose the right type of policy for you.  
Multi-pet insurance 
Everything you need to know about getting financial protection against serious diseases and medical conditions.  
Ready to save on your pet insurance? Or need to know more before you get a quote? We're here to help.