Best tips for getting a mortgage that suits your needs
Getting a mortgage is likely to be the biggest financial commitment you'll ever make, so you'll want to find the best deal you can. The good news is there's plenty you can do to improve your chances of having your mortgage application accepted. Follow our top ten tips to help you get the mortgage you want.
If you're thinking about getting a mortgage, you should be aware of the factors that affect your eligibility. These include credit score, length of time in your current job, current debts, whether you're self-employed or not, and the size of your deposit.

Follow our tips below to find out how to get the mortgage you want.
1. Your credit score matters
Before applying for a mortgage, get a copy of your credit report. This is held by credit reference agencies such as Experian or Equifax. It will allow you to understand what lenders see when they review your application.

If your credit rating isn't looking that great, there are lots of simple things you can do which can give your score a boost. For example, check you are on the electoral roll and close down credit card accounts which you no longer use. Find out more on how to check your credit score.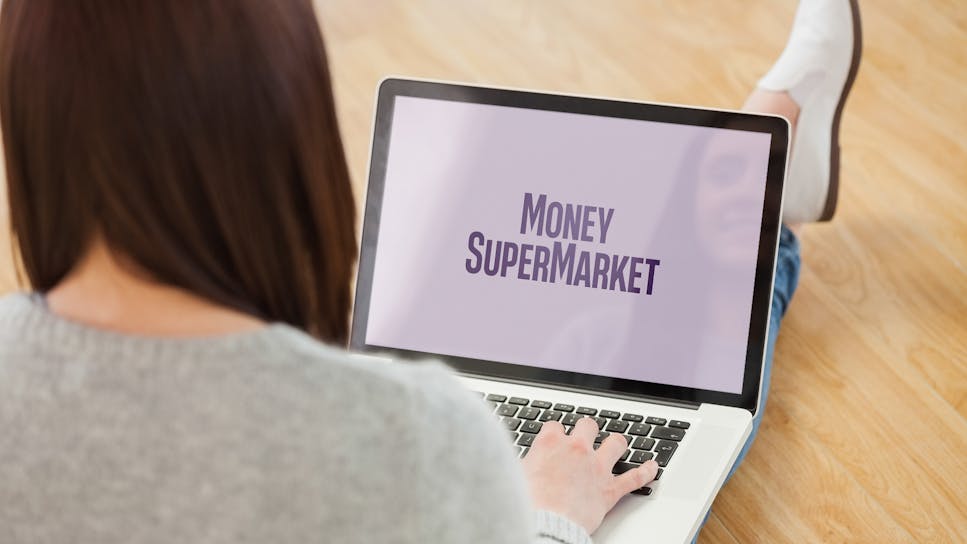 2. The starting point is your own sums
Sit down and work out your budget before applying for a mortgage. You will need to be sure you can borrow enough to cover the price of the property. You'll also need to have enough spare to cover all the associated costs and fees. Our guide on how to calculate the cost of buying your first home can help you work out these expenses.
Monthly mortgage repayments will depend on how much you want to borrow (and over how long) and the interest rate charged. Our mortgage calculator will help you do the sums.
3. You'll be better off in the same job
Most lenders will want to see that you've been with your employer for a decent length of time before they'll give you a mortgage. So if you're thinking of switching jobs, it's a good idea to hang on until you've got your mortgage in place. Usually, it's a good idea to have been in your existing job for at least three to six months before applying.
The more you can save up to put down as a deposit, the bigger the choice of mortgages that will be available to you.
David Hollingworth of London & Country mortgage brokers said: "If someone has recently changed job, then it needn't be a problem. But if still in a probationary period, it makes sense to double-check if the lender will be happy to lend before it finishes. Even then, there should be lenders that can consider the situation."
4. Debts don't help
If you're submitting a mortgage application, the last thing any prospective lender is going to want to see is that you owe a load of cash on credit cards or you've got outstanding loans.
Before you apply for a mortgage, try to reduce any debts you have. This will help demonstrate that you manage your money responsibly, meaning that any mortgage application you make is more likely to succeed.
What's more, you'll potentially be able to borrow more when it comes to a lender's affordability calculations.
5. You'll need proof of income
Mortgage lenders will want to see proof of how much you earn, so you'll probably need a P60 form. You will receive this every year from your employer, and it shows a summary of your pay and how much tax has been deducted.

You're also likely to be asked for three months' worth of bank statements and payslips. This way, the lender can look at how much you have coming in as well as your personal outgoings.
6… or accounts if you're self-employed
Getting a mortgage when you're self-employed can be really tricky. This is especially true if you've only recently decided to be your own boss.

Lenders want proof that you'll be able to keep up repayments. Therefore, they'll usually ask to see an SA302 form relating to the last three years from HMRC or your full accounts for the last three years. If you don't have these available, it's unlikely you'll be accepted for a mortgage.
7. The bigger the deposit, the better
The more you can save up to put down as a deposit, the bigger the choice of mortgages that will be available to you. Lenders reserve their best rates for those with hefty deposits. So, you'll also benefit from lower monthly payments because you'll have qualified for a better deal.
8. Buying with someone else can be easier
If you're struggling to build up a decent deposit on your own, you might want to think about buying with someone else. This could boost your chances of securing a decent mortgage, particularly if they've got an excellent credit history and a higher income than you.
But remember – this is a big commitment. You'll need to sit down and work out with the other person what would happen if one of you wanted to move in future.
9. You shouldn't chop and change your application
Once you've started your mortgage application, don't mess around with it and start changing figures. In fact, this could hold up your property purchase. David Hollingworth said: "Changing the figures further down the line will mean the offer needs to be reassessed. Although it may not necessarily be a problem, it could add unnecessary delay."
10. It can pay to get help
If you're struggling to find the right mortgage deal, or you don't know what you'd be eligible for or how much you can borrow, it might be a good idea to enlist the help of a mortgage broker. They can research the market for you and help you through the application process. This way, you don't have to go through the whole process alone.
At MoneySuperMarket, we partner with London & Country, a telephone mortgage broker which is totally fee-free. You can call them on 0808 292 1390, seven days a week.
Getting a mortgage quote with MoneySuperMarket is easy
Comparing mortgage quotes can help you find the right deal for you.

MoneySuperMarket's mortgage comparison tool allows you to compare variable-rate deals and fixed-rate mortgages over a variety of different terms. It's always a good idea to factor in the cost of fees when comparing mortgages. These can vary dramatically depending on the deal.

Moreover, keep in mind that the quotes shown won't take into account your financial situation and credit history. So if you decide to proceed with getting a mortgage in principal offer and then an actual mortgage offer, the rate and terms you're offered may be different.
Your home may be repossessed if you do not keep up repayments on your mortgage.
Frequently asked questions
What types of mortgages can I get?
When getting a mortgage to fund the purchase of your new house, you can usually pick from a variety of different options. This allows you to choose the deal that best fits your pockets and needs.

Here are some of the types of mortgages you can go for:
Fixed-rate mortgage – fixed-rate mortgages have an interest rate that remains the same for a set period. Generally, This term could be anything between two to five years, but you can also find fixed-term options of up to ten years or more. The advantage of fixed-rate mortgages is that you'll know how much you need to pay each month (as your repayments are fixed). What's more, you won't have to worry about any rise in interest rates.

Variable-rate mortgage – with variable-rate mortgages, your monthly costs could alter throughout your loan term. This is because the interest rate changes in line with the Bank of England's base rate. For standard variable-rate (SVR) mortgages, each lender has an SVR that they can move whenever they wish. SVRs can be anything from two to five percentage points above the base rate (or higher) and they can vary hugely between lenders.

Discounted variable rate mortgage – Rather than being linked to the Bank of England's base rate, discount mortgages are linked to the lender's standard variable rate (SVR). For example, if the SVR is 4.50% with a discount of 1%, the payable mortgage rate is 3.50%. If the SVR rose to 5.50%, the pay rate would rise to 4.50%. Bear in mind that SVR changes are always at the lender's discretion, meaning that your repayments could vary even if there has been no change to the Bank of England's base rate.
How much money can I borrow for a mortgage?
There are many different factors that could have an impact on how much money you can borrow from lenders. In fact, they will want to look at your affordability and decide based on that information.

Firstly, lenders will check your credit score and history. By seeing how you manage your savings and pay your bills, they will get a rough idea about whether you're a reliable borrower or not. If you're deemed to be a trustworthy borrower, it may open the doors to a larger mortgage.

Then, they will want to know what your personal income is. Once they're aware of how much you earn, they'll be able to identify the best mortgage options for your needs and pockets.

Lenders will also look at your outgoings, meaning that they'll monitor what you tend to spend your money on. Not to mention, how much deposit you decided to pay upfront will also have a significant influence on how much they're ready to lend.

Ultimately, with all the information at hand, lenders will determine what the right mortgage deal and interest rates are for you and your new home.