Benefit from mortgages provided to you by Nationwide
Whether you're a first-time buyer or an existing customer, find out what's on offer with Nationwide Building Society
Your home may be repossessed if you do not keep up repayments on your mortgage
One of the UK's largest building societies, Nationwide offers a host of services and financial products, including:
Nationwide mortgages
Nationwide offers a range of options for both first-time buyers and existing customers
First-time buyers: First-time buyers will be able to take out a new mortgage for their property, and will receive a cash reward of £500 when they take out their first mortgage with Nationwide. If you use a Help-to-Buy ISA account, you may be able to save on a mortgage, benefit from a fixed interest rate and make use of the tracker-rate mortgage with deposits of 5% or less.
Existing customers: You can also change your current mortgage deal with Nationwide if you meet a number of conditions, for instance if your existing deal is expiring in 5 months or less, or if you're on a base, standard, tracker or fixed-rate mortgage.
As an existing customer, you'll also be able to move your existing mortgage to your new property if you're moving homes. This adds some flexibility to your borrowing by letting you transfer your mortgage to your new property.
Remortgagingmeans you'll be able to change your existing mortgage lender to Nationwide (which also earns a £500 cash reward) or borrow more if there are higher loans available at Nationwide which you qualify for. You'll also be able to switch deals as an existing customer if your current deal has come to an end.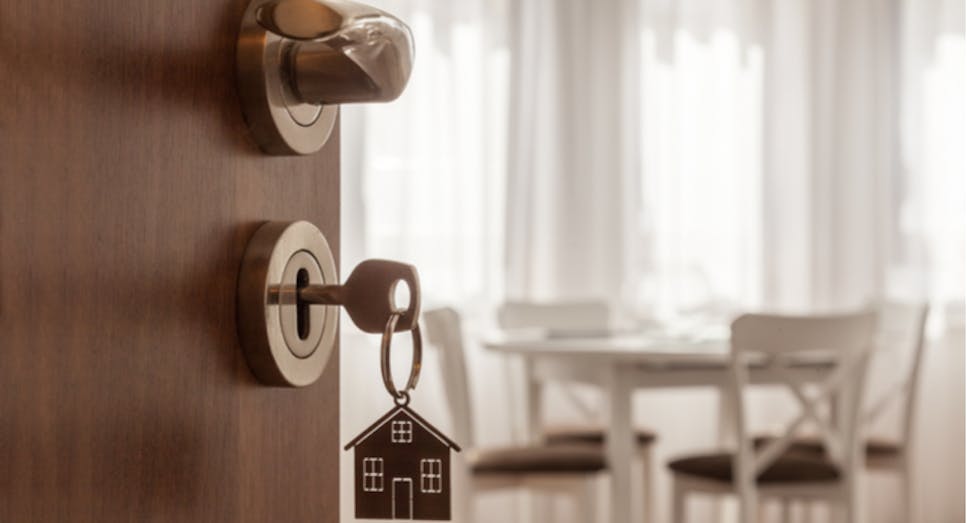 How do I apply for a Nationwide mortgage?
To get the process started, you'll need a 'decision in principle' certificate, which is free and confirms that Nationwide is willing to lend you money. You'll be able to apply for this online before making an offer on a property.
You'll then be able to complete your mortgage application by choosing a deal and show how you'll be paying both your deposit and monthly repayments.
Nationwide member
When you take out a mortgage with Nationwide, you'll automatically become a member and benefit from a number of perks, including:
Access to unique deals on credit cards, loans and home insurance as well as investments and financial protection

Interest rates on your ISA account will be higher the longer you've been a member

If you refer a friend or family member to the Nationwide membership, you'll receive a cash reward of £100
Tracking your mortgage online
Nationwide offers you a way to keep a close eye on your mortgage payments, which can be especially useful if you opted for a variable-rate mortgage. You'll also be able to view, make and change overpayments online as and when you need to.
Nationwide mortgages contact details
To get in touch with Nationwide for any mortgage-related enquiries you can do so in the following ways:
Phone: New mortgage customers in the UK should call 0800 121 69 49
Existing Nationwide customers can call 0800 30 20 11
Lines are open from:
Monday to Friday: 8am - 8pm Saturday: 9am - 5pm Closed on Sunday 
Online banking: You'll also be able to message Nationwide as an existing customer through your internet banking profile. Simply log into your internet banking, go to 'My messages' and choose 'compose new message'.
Registered office address:
Nationwide Building SocietyHead OfficeNationwide HousePipers WaySwindon SN38 1NW
Nationwide is authorised by the Prudential Regulation Authority and regulated by the Financial Conduct Authority and the Prudential Regulation Authority under registration number 106078.
Compare mortgage deals
Compare mortgage rates with Nationwide to find competitive mortgage deals suitable for you. Whether you're a new or existing customer, find out what schemes are on offer as well as Nationwide's mortgage rates, special offers and anything else you'll need to know to make an informed decision when buying property.
You can also use MoneySuperMarket to find and compare mortgage deals to find a tailored list of competitive deals. You'll be able to filter your results by the type of mortgage you're looking for, the initial monthly cost of the mortgage deal, interest rates and what loan-to-value ratio lenders are able to offer. You'll also be able to compare remortgaging deals with the MoneySuperMarket comparison tool, whether you're hoping to switch to a new lender altogether or change your mortgage deal while staying with your current provider. Compare remortgaging deals by answering a few questions about your existing mortgage deal and we'll provide you with a number of options for you to choose from.