Should I fix my mortgage or go variable?
Fixing your mortgage for a set period means that you can ensure a large degree of financial stability. But going with a variable rate or tracker mortgage can mean your monthly outgoings may drop when interest rates come down. Read our guide to find out which is best for you.
Should I lock into a fixed rate mortgage now?
Despite the fact that mortgage rates have soared in 2022 and 2023, fixing your mortgage now may still be a good bet. Volatility means that going with a variable deal, which is tied to the base rate, means payments can rise rapidly.
Fixing your mortgage has become the most common approach for first time buyers, those moving home and people looking to remortgage, even with rates higher than they've been since the 2008 financial crash.
In simple terms, it means that your monthly mortgage payment will be the same for a set period of time, usually two or five years. Three and ten year mortgage products are also available.
Fixing your mortgage has a number of benefits. This includes:
Greater financial stability as your monthly mortgage payments will not change during the fixed period

Protection from rising interest rates, with mortgage payments only changing when your fixed term ends

The option of a shorter two year deal in case interest rates come down and overall mortgage costs lower as a result
For first time buyers, who are likely to face higher monthly payments thanks to having a smaller deposit, such as 10% of the property's value, fixing your mortgage can give you peace of mind when spending a large sum of money.
For those remortgaging or moving home, who may have a more favourable loan-to-value ratio, it can still be advisable to fix a deal, especially in light of volatile markets and rapidly rising interest rates.
One of the problems with fixed rate deals is that once the plan ends, rates may have risen significantly, leaving homeowners having to pay more in interest, sometimes hundreds of pounds. This is why longer five year plans are popular, as they offer a greater chance to pay off more of your equity and therefore gain access to better deals, with your loan smaller than when you started your mortgage.
Use our mortgage calculator now to see what you can get.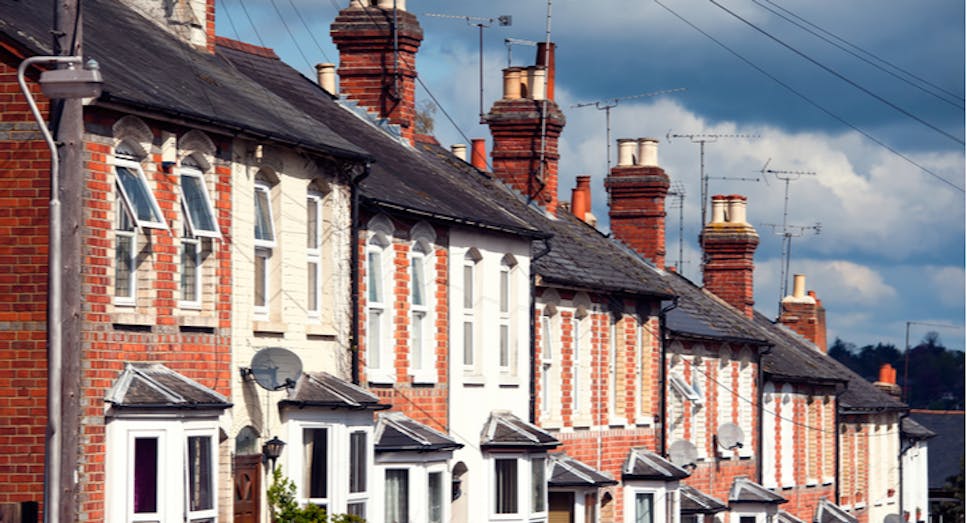 Are mortgage rates likely to go down?
The UK economy remains in a fragile state, although there are signs that the rise in interest rates is bringing down inflation. This means the Bank of England may choose to leave rates unchanged or only raise them every four months rather than every two.
Mortgage rates have come down from the highs of summer 2023, but they remain far above the historic lows seen during 2020 and 2021, when Bank of England interest rates were at a low of just 0.1%. Sadly, for those who enjoyed such rates and are coming to the end of their existing deal, remortgaging is likely to mean a rise in monthly costs.
Forecasters believe mortgage rates may fall further in 2024, meaning it may be wise to opt for a variable rate or tracker mortgage for the time being, and fixing your mortgage once rates do slide.
For a more accurate steer, it's a good idea to engage a mortgage advisor when you're ready to choose a mortgage.
What are interest rates likely to be in 2024?
Experts believe that Bank of England interest rates will peak at 5.5% or 5.75% in early 2024, before falling back slightly as inflation cools.
Of course, this does not take into account any external factors and economic shocks which cannot be predicted.
What about in 2025?
Crystal ball gazing is a real challenge for economic forecasters, especially right now. While some think rates could slide to 4% by the middle of the decade, it seems evident that the days when interest rates were lower than 1% are long gone.
Is it better to fix for two or five years?
Fixing for two or five years is really down to personal preference and your financial circumstances.
It used to be the case that two year deals offered lower interest rates. However, it's now clear that five year deals are more affordable in that sense. It's also worth bearing in mind that a new mortgage deal costs around £1,000. If you remortgage every two years, then you'll need to pay that fee more often than if you opted for a five year deal.
The benefit of a two year deal is that it sits neatly between a variable and longer fixed term deal. Locking in for two years gives you a decent period of stability and, at a time when interest rates do look set to stabilise and eventually come down, the chance to shop around for a new, cheaper deal once your plan ends.
However, a five year deal now means paying less in interest, and a longer period of financial certainty. While rates may rise in that time, you will have paid off enough of your mortgage that lenders will be able to offer more favourable rates compared with those buying for the first time. That's because your equity will be higher, meaning a better loan to value and less risk to the lender,
Be aware that fixed term deals don't allow you to overpay more than a set percentage each, usually 10%, and that leaving such a deal early will incur a hefty penalty. This will be higher for those on five year plans. Worth considering if you want to move within that time and cannot port your mortgage to a new property.
The best thing to do if you're unsure is to seek the advice of a qualified mortgage advisor, who can give you a steer based on your personal circumstances.