What are the changes to buy-to-let stamp duty?
Stamp duty on buy-to-let properties changed in July 2020 as part of the Chancellor's plan to stimulate the economy. How have the changes affected current and potential buy-to-let landlords?
In the wake of the coronavirus outbreak, chancellor Rishi Sunak has revealed a temporary overhaul to stamp duty rates – these came into effect in July 2020, and will remain in place until 30 June 2021.
Previously, stamp duty was paid on any house purchases of £125,000 or over. The chancellor's changes have now pushed the minimum threshold to £500,000 – potentially saving new buyers thousands of pounds.
New rates were also announced for the land transaction tax in Wales, however they don't apply to second homes or buy-to-let properties.
Rates of stamp duty
The rules are different for people buying homes to live in and people buying to let them out, with landlords paying a little more.
Since April 2016, landlords have paid an extra three percentage points in stamp duty on each band when they purchase a buy-to-let property.
The surcharge can potentially add thousands of pounds to the stamp duty bill.
| House price | Standard Rate | Buy-to-let/second home rate |
| --- | --- | --- |
| Up to £500,000 | 0% | 3% |
| £500,001 - £925,000 | 5% | 8% |
| £925,001 - £1.5m | 10% | 13% |
| Over £1.5m | 12% | 15% |
As the new changes come into effect, the rates for landlords (and anyone buying a second home) is 3% on the portion of the property up to £500,000, then 8%, 13% and 15% respectively for the price tiers.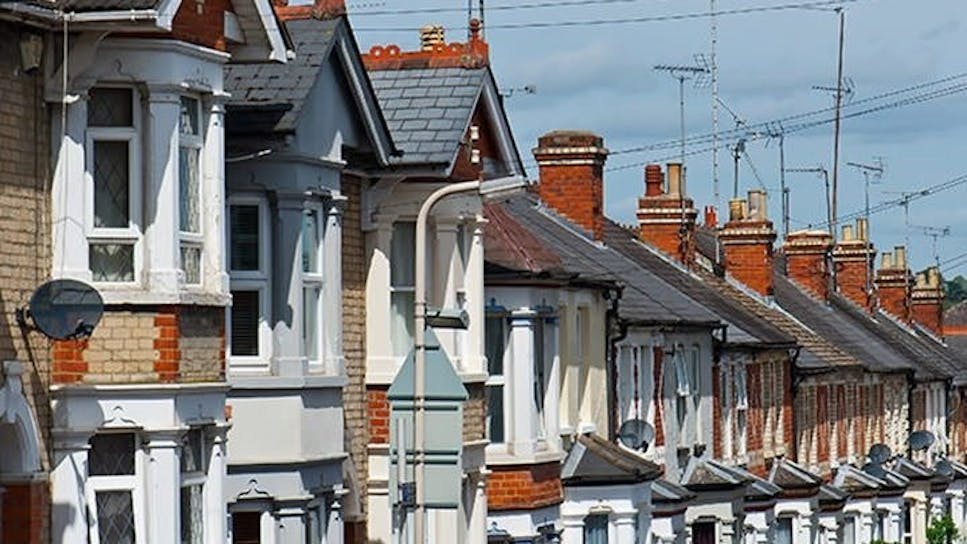 Surcharge liability
The surcharge applies to anyone who is buying an additional property.
You will also have to pay the higher rate of stamp duty if the property you are buying replaces your main residence, but the main residence has not yet been sold.
In this instance however, you can apply for a refund provided the previous main residence is sold within 36 months.
These changes don't just affect landlords. For example, they could ensnare a parent who is buying a home for a child, unless the property is bought solely in the name of the offspring.
Couples can also be caught out. If a couple owns a property in one partner's name and buys another in the name of the other partner, the higher rates would apply.
The surcharge even extends to homes abroad. If you already own a home in Spain and buy an additional property in England, you will have to pay the higher rate of stamp duty.
Corporate responsibility
Landlords cannot sidestep the new charge by setting up a limited company as the rules apply to companies as well as individuals.
Companies are subject to the higher rates when they buy any residential property worth £40,000 or over, which isn't subject to a lease of more than 21 years.
Exempt properties
Some properties are exempt from the surcharge – but they are limited by strict rules. Caravans, mobile homes and house boats are not currently liable for stamp duty.
The government is also excluding all properties worth less than £40,000. Residential properties worth less than £40,000 do not count when determining if an additional property is being bought.
If you're thinking of purchasing a buy-to-let property, you can compare mortgages here.
Overseas stamp duty
The UK government is considering introducing a 1% stamp duty surcharge on properties purchased by non-UK residents. This is due to 'some evidence' that house prices are being inflated by buyers from overseas.
A non-UK resident is someone who has spent under 183 days in the UK over the previous 12 months. However if that person spends a minimum of 183 days in the UK in the year after purchasing the house, they can apply for a refund.
The surcharge applies to non-UK residents, which can still include UK citizens – even if you have a British passport, you'll still have to pay the surcharge if you don't meet the 183-day requirement.
If you're carrying out a joint purchase and at least one of you is a non-UK resident, the surcharge will also still apply.
Landlord stamp duty rebates
Fresh precedent was set after a recent legal case, in which it was held that if a second property isn't immediately habitable upon completion – i.e. when the keys are handed to the new owners – it doesn't constitute a dwelling for the purposes of the Finance Act 2003.
This means that if you take a second mortgage out on a property that has been declared uninhabitable, you may be eligible for a refund on stamp duty you have already paid. If this applies to you, it might be worth seeking legal advice before taking any next steps.