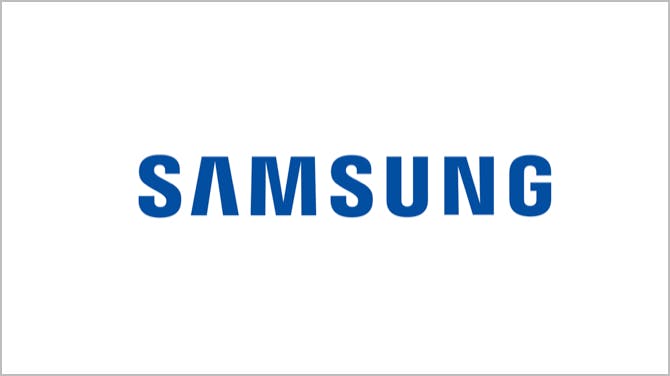 It's the super sized version of the Samsung Galaxy S22. So, is that extra screen real estate on the Samsung Galaxy S22 Plus 5G worth shelling out for? Read our complete Samsung Galaxy S22 Plus 5G review now to find out.
Our Samsung Galaxy S22 Plus 5G review in summary
The Samsung Galaxy S22 Plus 5G finds itself in a strange position, sandwiched between the similarly specced but slightly smaller Galaxy S22 and the top end Galaxy S22 Ultra. Its massive screen, excellent camera and hefty battery mean there's no denying it's a great phone.
However, it only offers small jumps on the older Galaxy S21 Plus and has a price tag which feels somewhat eye watering.
The Samsung Galaxy S22 Plus 5G
With its striking screen and top notch camera, the Samsung Galaxy S22 Plus 5G has much to recommend it. It's great for gaming and streaming video in particular.
However, its spec sheet falls just short of the superb, market-leading Galaxy S22 Ultra, which has a marginally better display and imaging smarts that take things to the next level.
Camera
The main camera on the Samsung Galaxy S22 Plus 5G is a triple lens affair. The main 50MP lens comes with a f/1.8 aperture and is backed up by a 10MP ultrawide lens with f/2.4 and a 12MP telephoto lens with f/2.2.
It's a big step up from the 12MP main lens on the S21 Plus and delivers stunning images, as we've come to expect from the best Samsung phones. Optical zoom reaches a more than ample 3x.
It works very well in low light, delivering crisp and detailed shots in even the most challenging conditions. Single Take records video and isolates the best shot to create a perfect still image, a great use of the device's artificial intelligence.
Overall, pictures are vibrant and packed full of colourful detail. The 10MP front camera serves up brilliant selfies while video recording stretches to 8K.
Design
The Samsung Galaxy S22 Plus 5G is an extremely stylish phone, available in a range of colours including black, white, blue, pink, grey, cream and violet. The premium metal edges and glass back are a big jump on the S21's plasticky finish, while the IP68 rating means it can handle being dropped in water too.
The size of the handset, coupled with its sharper edges, mean that it's hard to use one handed. But with a 6.6-inch display, that's hardly surprising. Look at the S22 Plus like a smaller tablet and it feels a lot less cumbersome than you'd imagine.
Display
The AMOLED screen on the Samsung Galaxy S22 Plus 5G is 6.6 inches. This is 0.1 inches smaller than the S21 Plus. And while its FHD+ resolution is decent, it's by no means market leading. The Galaxy S22 Ultra and iPhone 14 Pro Max both pack better looking displays.
The 120Hz refresh rate and top brightness rating of 1,750 nits do give it a premium feel. But when paying this much for a phone, hardcore users might argue that they want more overall bang for their buck.
Operating system and performance
The Samsung Galaxy S22 Plus 5G is now upgradable to Android 13, meaning better gesture control, improved app personalisation and software tweaks that make the device easier to use. What's more, Samsung promised the device would get Android updates until 2026, making this about as future-proofed as a 2022-release phone can get.
Samsung's excellent One UI sits atop Android, ensuring easy-to-use menus and switching between apps and widgets.
The Exynos 2200 processor here, coupled with 8GB of RAM, means that performance is lightning fast. However, with storage options of only 128GB and 256GB, it lacks the extra space that many users are now demanding from the very best smartphones.
Battery life
The 4,500mAh battery on the Samsung Galaxy S22 Plus 5G can deliver just over a single day of use when streaming music or video, as well as checking social media and email. This is fairly standard for a top end handset and actually better than the Galaxy S22 Ultra.
While Samsung says the Galaxy S22 Plus comes with 45W fast charging, tests show that even when using such a charger it takes almost two hours to get to full power. That's way below rival models from the likes of OnePlus.
Samsung Galaxy S22 Plus 5G's deals and incentives
Check out MoneySuperMarket's Samsung Galaxy S22 5G deals now to see what deals and incentives you can get.
Samsung Galaxy S22 Plus 5G pricing
At the time of writing you can buy the Samsung Galaxy S22 5G for £949 SIM free for £919 for 128GB, rising to £999 for 256GB. Great if you want to pair a new phone with a SIM-only deal.
If that seems to steep, then why not spread the cost with a Samsung Galaxy S22 Plus 5G contract?
Pros and cons of choosing the Samsung Galaxy S22 Plus 5G in 2023
Pros:
Superb camera
Sleek design
Android support until 2026
Cons:
Very expensive
Not a huge upgrade on Galaxy S21 Plus
How does Samsung Galaxy S22 Plus 5G compare against other Samsung phones?
The Samsung Galaxy S22 Plus is essentially a larger screen version of the S22. The latter has a 6.1-inch screen but the same camera and internal specs. If you want a more striking screen, even better camera and have the cash to spare, the top of the range Galaxy S22 Ultra is where it's at.
Samsung has a range of other, more affordable devices that have decent cameras and 5G support, including the Galaxy A53.
Samsung Galaxy S22 Plus 5G review: Verdict
The Samsung Galaxy S22 Plus is undeniably an excellent phone. It has a camera that's laden with clever features, a beautiful display and great looking design.
However, for just under £1,000, it doesn't feel like great value for money, especially when marginally more expensive devices, like Samsung's own Galaxy S22 Ultra, have far better tech on board.