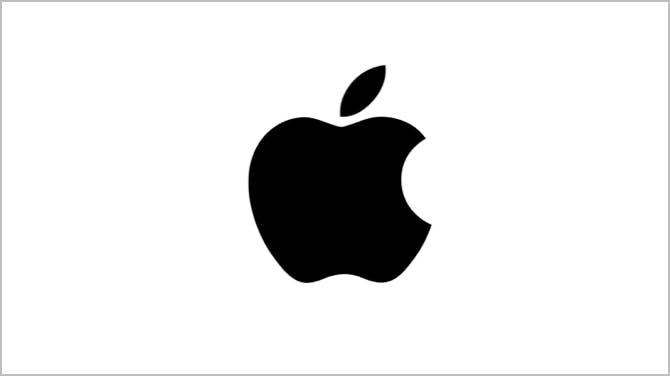 Apple's iPhone 12 pairs a really good dual cameras with an appealing design and an excellent screen. And because it's no longer a brand new model, it's available for a really good price too.
Is the iPhone 12 worth buying in 2023?
Making its debut in 2020, the iPhone 12 marked a shift in design for Apple.
It brought back the sharp edged finish that had first wowed tech fans on the iconic iPhone 4, with 5G support and a new, sparkling OLED display.
While the iPhone 13 has a slightly sharper screen and improved cameras, the iPhone 12 remains a worthy option for anyone looking to upgrade or make the move to Apple.
Our iPhone 12 review in summary
The iPhone 12 represents a major shift for Apple. Having ditched the somewhat outdated design of the iPhone 11, the device is a cut above every rival when it comes to design.
Its screen is stunning, while its dual cameras are also an improvement. This is a handset that, while over a year old, is still one of the best smartphones out there.
The iPhone 12 review in full
Camera
The iPhone 12 comes with dual rear cameras, just like the iPhone 11. There's a 12MP wide camera with f/1.6 aperture, and a 12MP ultra-wide shooter with f/2.4 aperture and 120-degree field of view.
Clever Smart HDR 3 tech is designed to help capture photos with improved colours and contrast, and there are also some improvements to Night Mode photography.
Apple claims the iPhone 12 cameras offer a 27% improvement in low-light performance. That means less noise and graininess at the edge of images.
Portrait mode, 4K video recording at 24, 30 and 60 frames per second and a digital zoom up to 5x are all present in the iPhone 12, just as they are in the iPhone 11.
Design
This is where the iPhone 12 really comes into its own. Apple made a bold change with the iPhone 12, bringing back a much loved, rectangular design that made it look far classier than the iPhone 11.
That's not to say the latter is bad, just that Apple's designers surpassed themselves with the newer model.
It's also 4mm shorter and 4mm narrower than its predecessor, and 1mm thinner. Such small margins matter: it means the iPhone 12 feels more safe in the hand and looks the part too.
You can get the iPhone 12 in purple, blue, green, white, black and red.
Display
At 6.1 inches the iPhone 12 has the same size screen as the iPhone 11. But it's a major step forward thanks to the use of OLED rather than LCD tech.
That means colours pop off the screen, blacks look even deeper and contrast on photos is nothing short of sensational.
Resolution is also upgraded: the iPhone 12 serves up 1,170 x 2,532 for 460ppi. This ensures the iPhone 12 looks fantastic when gaming, watching movies or taking pictures.
iOS and performance
With an A14 Bionic chip and support for iOS 15, the performance of the iPhone 12 is superb.
Regular users will find speedy web page loading, tons of excellent new features in Safari and Maps, updated Messages functionality and a Focus tool for blocking selected notifications when trying to be productive.
The A14 chip has an 80% performance boost compared with the iPhone 11. You won't really notice now, but that means the iPhone 12 is future proofed and will work for years to come if you buy it.
5G also means it can access the fastest networks, which are growing rapidly across the UK.
Battery life
Apple reckons the iPhone 12 has the same battery life as the iPhone 11, with up to 17 hours of video playback.
However, its screen is more power intensive, meaning that in reality it lasts a little less, around 36 hours on a single charge.
That's still good at a time when smartphone batteries remain average at best.
iPhone 12's deals and incentives
Pick up an iPhone 12 straight from Apple and you'll get a year of Apple TV+ streaming for free.
If you choose an iPhone 12 deal from a major network, you may also be able to score Apple Music for free for three months too.
iPhone 12 pricing
You can buy the iPhone 12 direct from Apple for £679 for a 64GB model, £720 for a 128GB device and £829 for 256GB. You can, of course, spread the cost out with an iPhone 12 deal.
Pay £49.99 up front and £32.99 for 24 months gets you unlimited calls, texts and 5G data with iD mobile. £149.99 up front and £29 a month gets you unlimited calls and texts, plus 100GB of 5G data with Three.
iPhone 12 review: Verdict
The iPhone 12 is arguably Apple's best iPhone since the iPhone X.
Its design is gorgeous, as is its screen, while its camera and excellent performance, coupled with the fact the iPhone 13 is only a modest upgrade, make it a phone worth buying.
Pros and Cons of choosing iPhone 12 in 2023
Pros
Amazing design
Great display
Superb performance
Cons
How does the iPhone 12 compare against other iPhones?
The iPhone 12 outshines the iPhone 11 and older iPhones in all aspects, with a better design, improved camera and cutting edge performance.
And as the iPhone 13 isn't a huge change, it's still an excellent bet, despite being more than 12 months old.