A guide to taking a loan out a homeowner loan
There are different ways you can take out a loan against your property. Our guide explains the available options and what you'll need to consider
What is a homeowner loan? 
A homeowner loan is a way of borrowing where the loan is secured against some or all of the value of your home. This gives the loan provider the security that if you can't repay the loan the property could be seized by the lender and sold – so they can recover their losses.  
Borrowing in this way usually means you can borrow more and at a lower interest rate, compared to a loan that has no security. But borrowers must tread with caution. Your home is at risk if you can't keep up with your repayments.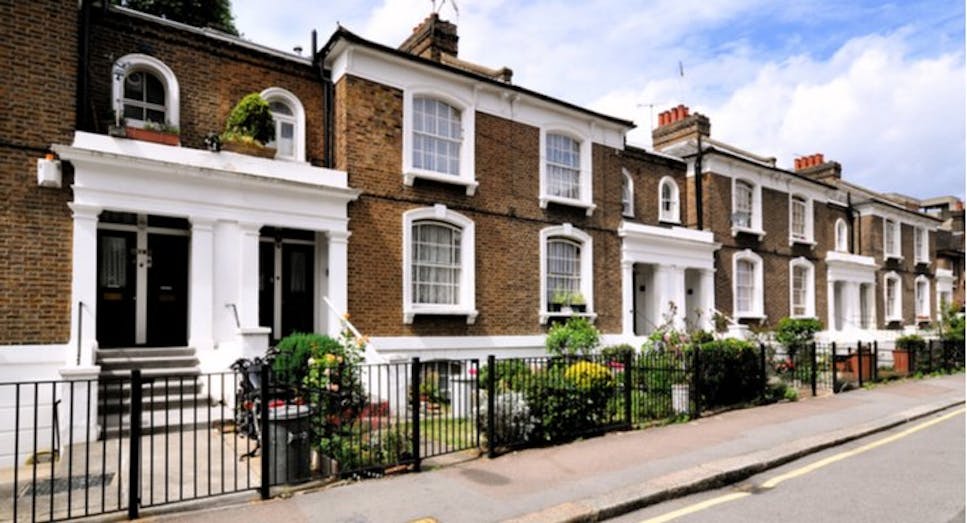 How do loans against property work?  
A loan against property is a loan which uses your home as collateral. It's usually used for things like home improvements, as an alternative to taking out a personal loan, or using your credit card. 
You can only take out a loan against your property if you own all or part of your home (known as the equity in your property.) You can borrow money in different ways against your property's value. But the main risk is if you don't keep up with your repayments, you could lose your home because the lender can take action to repossess it. 
As an example – if your property's value was £250,000 and your mortgage balance is £100,000, it means you have £150,000 in equity (the amount of the property you own). You've decided you want to borrow £50,000 for a loft extension, to increase your property's value and hopefully make money when you come to sell the home. 
You could borrow £50,000 and use the equity in your property as security on the loan. There are different ways you might choose to borrow this money. One option might be to increase your mortgage with your existing mortgage lender by £50,000 – so your total mortgage would rise to £150,000. 
When you apply for a loan against your property, the lender will look at how much equity you have in your home, your income and outgoings, and your credit score. They'll then use this to work out how much you can borrow and the interest rate you'll be offered. 
What are the different types of loans against property?  
The types of loan against property you can take out include: 
Secured loan 
A secured loan, sometimes called a homeowner loan, is secured against the value of an asset, usually your property (but some lenders will accept other valuable assets as collateral.) This is a fixed term loan, taken out with a bank or loan provider. 
Second mortgage 
With a second mortgage (also known as a second charge mortgage), you use the equity in your home to borrow more money. It will be a separate loan agreement to your first mortgage and sits alongside your first or primary mortgage. 
Remortgage 
If you already have a mortgage on your home, you could remortgage and increase the loan. You can usually only remortgage when your existing fixed or tracker rate mortgage deal has come to an end, as there will typically be penalties applied if you change mortgage deal mid-term. 
Am I eligible for a loan against my property?  
To be eligible for a loan against property, it's important that you meet the following criteria: 
Homeowners: To be eligible for a secured loan (or homeowner loan) you'll need to own property either in part or in full. You'll also need to meet the lender's eligibility criteria. This may include things such as your income and your credit history.  This is to ensure you can keep up with monthly repayments. 
Remortgage: If you'd like to remortgage (with your existing mortgage lender or a new lender) to increase the existing loan you're borrowing, you'll need to meet the lender's eligibility criteria. Things like how much you earn and your credit score can affect whether your mortgage is accepted. 
How much can I borrow against my home? 
How much you can borrow against your own home will depend on the equity you have in the property and your loan provider's view of whether you can afford the repayments. 
For example, if your property is worth £300,000 and you owe £100,000 on a mortgage, you have £200,000 equity (the part of the property you own outright). 
Provided your existing mortgage lender agrees, you may be able to borrow against this £200,000 equity up to a certain amount.  
You will still be assessed for affordability, but this could allow you to borrow more than you might be able to with an unsecured personal loan, for example. 
What are the pros and cons of homeowner loans? 
There are advantages and disadvantages to homeowner loans in the UK, such as: 
Pros 
You may be able to borrow more than with an unsecured loan 

You may be able to get a lower interest rate than with an unsecured loan 

Can help you borrow if you have a less than perfect credit score 
Cons 
If you cannot afford the repayments you risk losing your home 

The rate of a 'second charge' loan on your home may be higher than on the existing mortgage 

It might include expensive arrangements fees and other charges 
When should I take out a loan against my property  
A homeowner loan is typically helpful when you need to borrow a larger amount of money than you might be able to borrow on a standard personal unsecured loan -  and if you want a longer repayment term. 
Alternatively, it might be an option if you're looking to make home improvements or you need a deposit for a second property or holiday home. 
Borrowing against your home can be risky, if you struggle to meet your repayments, you'll be putting your property in jeopardy. That's why it really depends on your personal circumstances and how much money you're looking to borrow. 
What are the alternatives to homeowner loans?  
Other options which work as an alternative to a loan against property include: 
Credit cards allow you to borrow money from a bank or building society, which can be used to pay for goods and services upfront. You'll then pay this money back (known as your balance) in monthly repayments. Standard credit card interest rates tend to be higher than those on personal and secured loans, but there are many 0% interest deals available. 
Unsecured loan. An unsecured personal loan doesn't require you to put up a valuable asset as security. Instead, the interest rate you'll be charged and the amount you can borrow will depend on your credit rating. You often can't borrow as much with an unsecured loan and the interest rate could be higher. 
Secured loan – but not against your home. If you don't want to tie the loan to your property, you might be able to secure it against another high value item you own such as your car. It works in the same way as a homeowner loan in that if you cannot afford repayments, the vehicle would be at risk of being seized. It's likely that a car will be of a lower value than a building so you wouldn't be able to borrow as much. 
Other useful guides 
Looking to borrow against your property? We have a range of helpful guides...  
Understanding second charge mortgages
Compare secured loans with MoneySuperMarket 
Taking out large loans can be difficult to navigate, so we make comparing easy with our comparison tool. Whether you're after a secured loan against your home or are looking for an unsecured personal loan, we'll give you a tailored list of options for you to choose from. 
Simply tell us a little about your financial situation and what kind of loan you're looking for, and we'll give you a list of competitive offers from our leading panel of lenders. Once you've decided, you can click through to the provider and get the process started. 
MoneySuperMarket is a credit broker – this means we'll show you products offered by lenders. We never take a fee from customers for this broking service. Instead, we are usually paid a fee by the lenders – though the size of that payment doesn't affect how we show products to customers.