What are the pros and cons of having a mortgage?
Most of us can't buy a home without taking out a mortgage, but while they help us step onto the property ladder, there are also a few potential downsides to consider
Buying a home is usually the biggest financial decision of our lives – and for most of us that means getting a mortgage. Mortgages can mean relatively low cost, long term borrowing, but with such large sums involved, it's critical to find a deal that's right for you. Our guide looks at the pros and cons of a mortgage to help you decide. 
Should I take out a mortgage?
If you're looking to buy a home, unless you can afford to pay for it outright, you'll need to borrow – and that typically means a mortgage. But before deciding whether to get a mortgage there are some considerations.
What value home can I afford? 
The size of property you'll be able to afford depends on how much deposit you can put down and how much you'll be able to borrow from a mortgage lender. Each lender will have its own specific criteria, for example lending four-and-a-half times your salary.
However, how much you can borrow also depends on other factors such as your credit rating, your income and regular outgoings. If you can't borrow as much as you'd like, you may have to put the mortgage on hold, or look for a cheaper property.
How much money do I have to put down upfront? 
The size of your cash deposit towards your property purchase dictates the size of the mortgage you'll need. The higher your deposit, the less you'll need to borrow – and the less overall interest you'll have to pay. 
A bigger deposit will also mean you'll own a larger share of the property outright – known as equity – which generally means you'll be able to get a better mortgage (with lower interest rates) deal too. 
What type of mortgage should I get? 
The type of mortgage you choose comes down to personal preference and attitude to risk. Fixed rate mortgage deals are popular with buyers who want the security of knowing what their outgoings will be every month, although you might pay a little extra for that peace of mind.
Borrowers who think interest rates might fall may prefer a discounted variable rate or tracker mortgage. You also have choices over the length of the mortgage. A standard mortgage term is 25 years, but you can often extend this to 30 years and even longer – depending on your age and the policy of the lender. A longer term will mean your monthly repayments will be lower but you'll pay more interest overall.
What if I want to pay off the mortgage early? 
It's worth considering what will happen if you think you might be able to pay off the mortgage early because most mortgages have early repayment charges that kick in if you want to pay off the loan within the introductory period. 
Initial deals are often two, three or five years, so try to factor in how your financial situation could change. Are you likely to want to move house, for example, or will you want to pay off a chunk of your loan? 
What if I can't afford the mortgage?
Lenders will do rigorous affordability checks to be confident that you can afford the monthly repayments on a new mortgage. But you should also be happy with the numbers and be happy you can afford the loan.  
If you feel you might struggle, then consider waiting for your financial situation to improve before committing to a mortgage or consider borrowing less by opting for a cheaper property.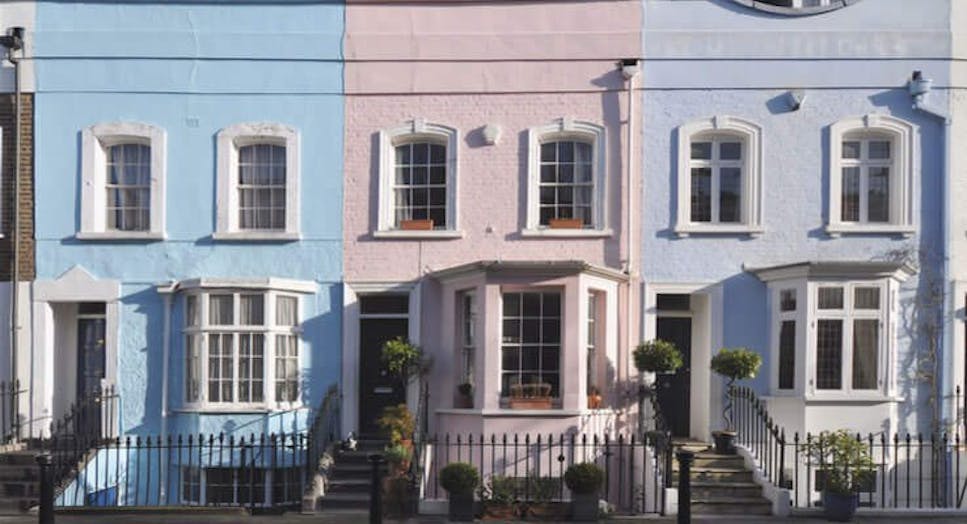 Advantages of a mortgage
Makes owning a home possible 
For many people taking out a mortgage loan makes a property affordable because it would take too long to save up. A mortgage allows you to spread the cost over many years. 
Flexibility and choice 
There are many different types of mortgages available, so you can often find one to suit your situation and personal preferences. These include fixed rate deals or variable rates and the opportunity to have a longer mortgage term to keep repayments lower.
Government support
The Government has introduced a number of schemes in recent years under its Help to Buy banner to help first-time buyers in particular get onto the property ladder. It means buyers can take advantage of shared ownership and equity loans, for example, to buy homes with a smaller cash deposit. 
Disadvantages of a mortgage
Pay back more than you borrow 
As with all loans, you'll need to pay back the capital you owe, plus interest. While interest rates can be relatively low on mortgages (compared to some loans and credit cards, for example) you'll still be paying interest over the long term which will add up – with some mortgage deals being as long as 30 years.
There may be fees and additional costs 
It's not just the interest rate you need to think about with a mortgage, you also need to factor in any mortgage fees – such as arrangement fees, valuation fees, remortgaging fees (if you're remortgaging) and conveyancing costs. If you want to pay off your mortgage early, you may also face an early repayment charge.
Your home is at risk if you can't keep up with repayments
Because a mortgage is secured against the value of your property, if your situation changes and you cannot afford the repayments your home may be repossessed to clear your debt. If your financial circumstances change and you are struggling to meet repayments then speak to your lender as soon as possible because they might be able to help by allowing you to pause payments for a time to give you some breathing space, or even restructure your deal to make it more affordable.
Other useful guides
For more useful information on mortgages, have a look at some of our guide pages:
Mortgage advice explained The costs of switching your mortgage
How does mortgage interest work?
Compare Mortgages with MoneySuperMarket
It's easy to find and compare mortgages from a range of leading lenders with MoneySuperMarket. Whether you're looking for a fixed-rate, a tracker, or a discount mortgage, our mortgage comparison tool can help you find a great deal for you. 
We'll just ask you a few questions about the property you're looking to buy or remortgage and how much you'll need to borrow. We'll then show you results including the initial interest rate and your monthly repayments and any product fees you'll be asked to pay.