All you need to know about gifted deposits
A gifted deposit from family can be a great help when you're buying your first home. But how do they work and what are the legal and tax implications?
Saving up a large enough deposit for a first home can be a huge challenge as property prices have risen increasingly out of reach. In some cases parents will want to step in and lend a hand by gifting money towards the purchase. But what are the rules around large cash gifts to buy a house? Our guide explains.
What is a gifted deposit?
A gifted deposit is money given by an individual – usually a family member – to a homebuyer to use as a down payment on a property. It could be used for the whole deposit, or just a part of it.
The money isn't a loan and gifted deposits are given with the understanding that the money doesn't need to be repaid. The person who is gifting the deposit will not be given any stake in the property in return. There name will not appear on the deeds or the mortgage, for example.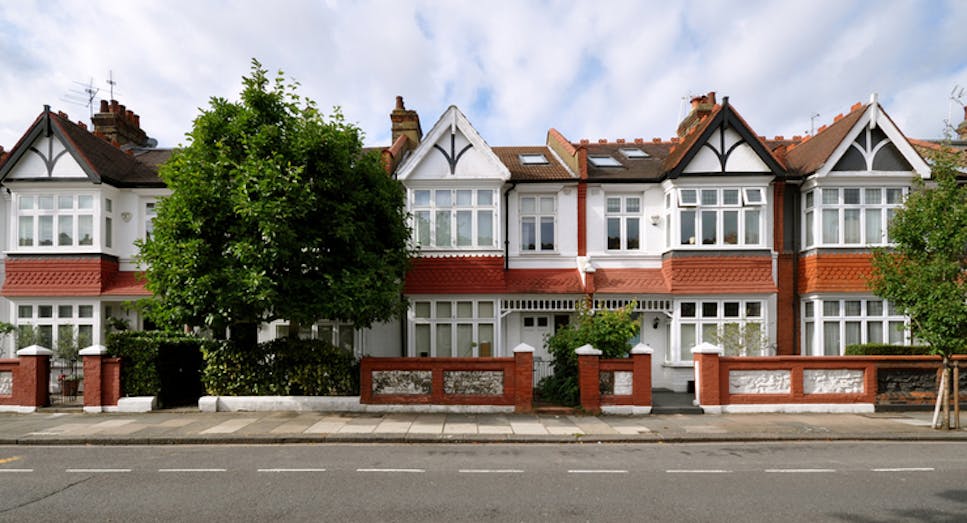 How do gifted deposits work?
With a gifted deposit the donor gives money to the home buyer to help purchase the property. This usually pays some or all of the cash deposit. There will be some paperwork involved to make sure the transaction is legal. The typical process is as follows:
Agree with your donor – for example, parent or close family member – how much they are prepared to give you towards the overall deposit.

Add this amount to any savings you already have to make up your full deposit for the property purchase.

When agreeing the mortgage, provide a gifted deposit letter or fill in the lender's gifted deposit form to show the funds are a gift and not a loan. It will explain where the money comes from and that there is no expectation of repayment. Lenders' criteria on accepting gifted deposits can differ, so speak to your solicitor, mortgage broker or lender direct

Once the lender accepts the gifted deposit, the money can be transferred, and the purchase completed.
What is a gifted deposit letter?
A gifted deposit letter is written proof that your deposit is a gift and not a loan. It certifies who and where the money is coming from, that they can afford the gift and that the donor won't demand repayment nor a stake in the property.
Banks and building societies usually have a template gifted deposit declaration form that can be filled out, but smaller lenders may request a certified letter.
The letter will need to be signed and dated by the gift giver and signed by a witness. It should include the following information:
The name of the person receiving the gift

The relationship between you both

The sum of the gift

Confirmation there is no expectation of repayment

Confirmation there is no requirement for the donor to receive any stake in the property

The donor is financially solvent
The donor will also need to provide some personal documents, such as photo ID, proof of address and bank statement to comply with anti-money laundering regulations. Your solicitor will also request these documents during the process.
Who can gift a deposit for a mortgage?
Gifted deposits usually come from parents or grandparents. Although in theory anyone could gift a deposit for a mortgage, some lenders have more specific criteria and are more wary if the deposit comes from a friend or more distant family member. In these cases the lender may want to carry out more checks, which could slow down the process.
What are the pros and cons of a gifted deposit?
Advantages
Allows the homebuyer to get on the property ladder sooner – or where they may not have been able to without the cash gift

Helps build a bigger deposit so that the buyer needs to borrow less on a mortgage. Plus with a lower loan-to-value (LTV) the borrower should be able to get a lower mortgage rate

The gifted deposit may be given tax-free

Once the gift it made there is no legal financial tie between the two parties – so the donor can't expect the money back
Disadvantages
Receiving a gifted deposit from family or friends could be problematic if the buyer falls out with the donor or the donor runs into financial difficulty in the future (although if the correct legal paperwork is completed the donor cannot claim the money back)

If the donor passes away within seven years, the gifted deposit could be subject to inheritance tax
Are there any tax implications of a gifted deposit?
It depends. A gifted deposit may be exempt from tax if the donor doesn't die within the next seven years. If the donor dies within this time frame, it could be counted for Inheritance Tax (IHT) purposes if their estate is worth more than £325,000.
You can accept a £3,000 tax-free gift allowance each year – known as your annual exemption. If you were to build up this money into a savings account over several years and use it for all or part of your deposit, you would not need to declare it to the mortgage lender as a gifted deposit. Neither would it be subject to IHT.
Is there a limit on how much can be gifted?
Unless a lender stipulates otherwise, there is no limit on the size of a gifted deposit you can receive. However, the gift could be subject to inheritance tax if the donor dies within seven years.
What are the alternatives to a gifted deposit?
Lending the money:
This could be an interest-free loan from a family member. However, it should be declared to mortgage lenders who may treat it in the same way as they would a personal loan – so it will impact on your ability to afford the mortgage.
Mortgage guarantor:
You could nominate a parent (or grandparent) as your mortgage guarantor who can 'guarantee' your mortgage should you fall into financial difficulties and be unable to pay. Guarantors need to think carefully about this decision and ideally get independent legal advice, ensuring they can afford the repayments – as this is a big commitment.
Lifetime ISA:
This is a tax-efficient government scheme to help people save for their first property – with bonuses paid on savings. If the ISA is not used towards a first home purchase the cash can be used in retirement.
Joint mortgage:
You could buy a home with a partner, friend or even more than one friend. This can help your purchasing power because the earnings of both parties (for a joint mortgage) will be taken into consideration by the lender. Many lenders will lend to more than two people on the same mortgage – but different terms and conditions will apply and you'll also need to get legal advice. Always be confident you are happy to be financially linked to the other people in the mortgage.
Other useful guides
Find out more about first home purchase and ownership with our detailed guides: How to raise a deposit How much deposit do you need? The costs of buying your first home
Compare mortgages with MoneySuperMarket
Once you have your deposit in place, comparing mortgages with MoneySuperMarket is straightforward - whether you're looking for a fixed-rate, a tracker, or a discounted rate mortgage.
We'll ask you a few questions about your finances and the value of the property you're looking to buy and you'll be able to compare mortgage quotes from our leading panel of leading UK lenders.
You'll be able to see the results, including the initial interest rate and monthly mortgage repayments. You'll also see any fees you'll be asked to pay for each mortgage deal.
Your home is at risk if you do not keep up with the repayments on your mortgage.