Learn about level term life insurance
In this guide, you'll learn what makes level term life insurance different from other policy types. Find out if this life cover is right for you. 
What is level term life insurance? 
Level term life insurance is an insurance policy that will pay out a lump sum to your family or your chosen beneficiaries if you pass away.  
It's a term life insurance, which means that unlike whole of life insurance, this policy will be active for only a limited time. Your life insurance 'term' determines how long your policy will last.  
'Level' is a type of term life insurance that has an unchanging benefit. It's described as level because your pay-out stays the same throughout the term of your policy.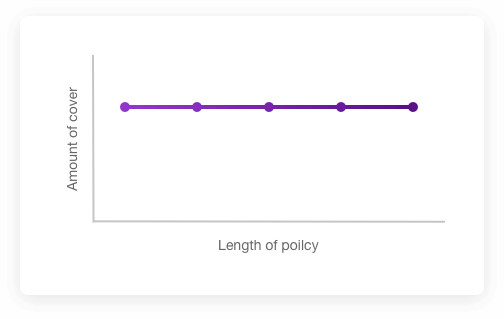 So, no matter when your loved ones claim on the policy, they will be guaranteed to receive the pay-out amount you chose when you took out your policy. With level term policies you can also fix your premiums, which means that your monthly payments won't change as well.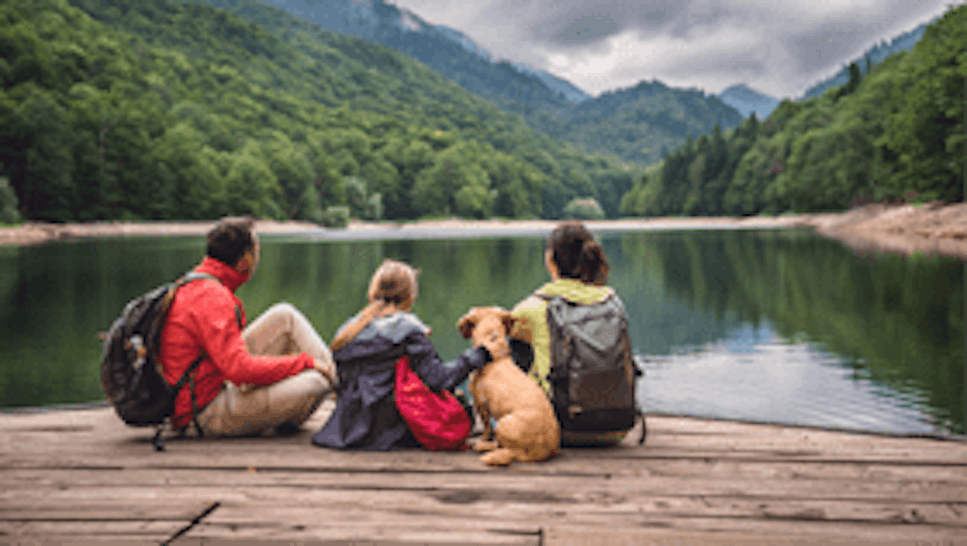 What does level term life insurance cover? 
Level term life insurance will cover you for death during the policy's term. If you pass away during the term of your policy, your pay-out will be given as a lump-sum to your beneficiaries or be paid into a trust.  
Many life insurance policies will also include cover for terminal illnesses. This means that if you are diagnosed with a terminal illness (usually with a life expectancy of less than 12 months), you can claim on your life insurance. 
Optional critical illness cover 
Some providers offer an optional cover for critical illness cover that you can add to your level term life insurance. This added cover will allow you to claim on your life insurance if you are diagnosed with a critical illness. 
The conditions you are covered for will be outlined in your policy documents. Typically, conditions defined as critical illnesses include certain cancers, stroke, cardiac arrest, organ failure, or traumatic brain injury. Your policy will outline in more detail what conditions exactly and the level of severity are covered by your policy. 
What is not covered by level term life insurance? 
You are not covered by your policy if you pass away after the end of your policy's term. Once your term has ended, your policy will expire, and you will no longer be covered. 
Some life insurance policies will have a period at the start of the policy where you will be unable to make a claim. The length of this period will depend on your chosen provider and policy, but the usual time is around 12 months from your policy's start date.
Your provider may set their own terms when it comes to exclusions, in particular when it comes to pre-existing conditions. Providers may refuse a claim if it is discovered that you were untruthful when applying for your policy. That is why it is so important that you are honest with your providers and read your policy documents carefully.  
What are the pros and cons of level term life insurance?  
Pros 
You know exactly what your beneficiaries will get 

Premiums won't change in price over time 

Keep your life insurance for a period when you need it rather than over-insuring yourself 

Less expensive than a whole of life insurance policy 
 Cons 
If your life insurance is not claimed before the term's end, you will not receive a pay-out 

Reapplying for life insurance when your term policy expires can be more expensive  

Level term life insurance is usually more expensive than decreasing term life insurance 

Your benefit can depreciate over time due to inflation 
How much does level term life insurance cost? 
At MoneySuperMarket, we've found that level term life insurance can cost as little as £4 per month in premiums for £100,000 worth of cover*. 
The cost of life insurance can depend on a number of factors. Usually, your provider will carry out an assessment to determine the likelihood that you will claim on your policy. The greater your risk of passing away during the term of your policy, the more expensive your premiums will be.  
Providers will look at a number of factors during their checks, which can include:  
age 

gender 

occupation 

medical history  

smoking status 

average alcohol consumption 

lifestyle 
Based on £100,000 worth of level term cover for a 30 year-old non-smoker with no pre-existing medical conditions over a 20 year period (May 2023)
Can I get level term insurance with pre-existing conditions? 
Whether or not you can get level term life insurance cover can depend on your pre-existing conditions. If you have been diagnosed with medical conditions that have only a minor impact on your health or lifestyle or are unlikely to reoccur, you may have no problem finding a provider willing to insure you. 
However, you may have difficulty getting life insurance if you have a pre-existing condition that's quite serious, such as cancer, heart disease or high blood pressure. In cases like these, you may need to go to specialist life insurance providers that cover pre-existing conditions. Policies from these kinds of providers are usually more expensive.  
There are also UK providers that offer guaranteed life insurance with no medical background checks at all. However, these policies can also be quite expensive and limited in terms of cover.  
Be honest with your provider 
Even if you have a pre-existing condition, you should never lie about it to your provider. If you do not truthfully disclose your medical history to your provider when asked, your beneficiaries may be denied when they make a claim on your policy.  
Always be honest with your insurance provider and don't withhold important information. 
Should I get level term life insurance? 
There are many reasons why you may want to consider life insurance. If you have loved ones that rely on your income for support, it may be a struggle for them to afford their current lifestyle if you unexpectedly pass away. Level life insurance can help them in the day-to-day to find a new normal, but it can also be used to help them afford those bigger milestones later in life, like going to university, expanding their family, or buying a new home.  
Some reasons why you might take out level term life insurance include: 
Leave a gift to your loved ones 

Cover the cost of a funeral 

Help your family cover bills and regular expenses 

Contribute to future expenses 
Level term vs decreasing life insurance
Level term life insurance might not be right for everyone. There may be some cases where a decreasing term life insurance policy is more suitable to meet your needs.
Decreasing term life insurance has a benefit that decreases over time and is usually cheaper than level term life insurance. This type of policy is also referred to as mortgage life insurance because its main purpose is to protect a repayment mortgage. As your life insurance cover decreases, it should match the value left on your mortgage so that your loved ones can use the pay-out to pay off the rest of the mortgage all at once if you pass away. 
Compare level term life insurance quotes 
If you're considering level term life insurance, come to us to get great deals on your life insurance policy. We'll help you get a great price by fetching quotes from top UK providers so you can compare and apply in no time at all.  
If you're not yet sure how much life insurance cover you might need, use our life insurance calculator. Put in a few details and we'll calculate how much cover you'll need to support your loved ones if you pass away.