Find out about life insurance and tax and how you can avoid it
You can avoid your family being charged inheritance tax on your life insurance payout by putting your policy in trust. Find out more about your inheritance with life insurance.
A life insurance policy provides a lump sum or regular income to your loved ones when you die. There's usually no income or capital gains tax to pay on the proceeds of the policy.
However, if the total value of your estate is more than £325,000, inheritance tax (IHT) will be deducted from your insurance payout. Currently, the payout is at a rate of 40%.
On a payout of £100,000, you would therefore receive just £60,000 after IHT. But you can legally avoid paying it by writing your life insurance policy 'in trust'.
What is inheritance tax?
Inheritance tax is a 40% tax on the value of your estate when you die. It isn't paid by your spouse or civil partner, and your heirs only have to pay on the value of your estate once it exceeds £325,000.
If, for example, you die and your estate is worth £500,000, your heirs would face an IHT bill on the value above and beyond the £325,000 nil-rate band. In this case, that's £175,000. As 40% of £175,000 is £70,000, that's what they would owe in inheritance tax.
Your estate includes anything you own at the time of your death. This includes property, cars, money, jewellery, and the proceeds of any life insurance.
Your estate also includes your home. However, if you leave your home to your children or grandchildren the threshold increases to £425,000.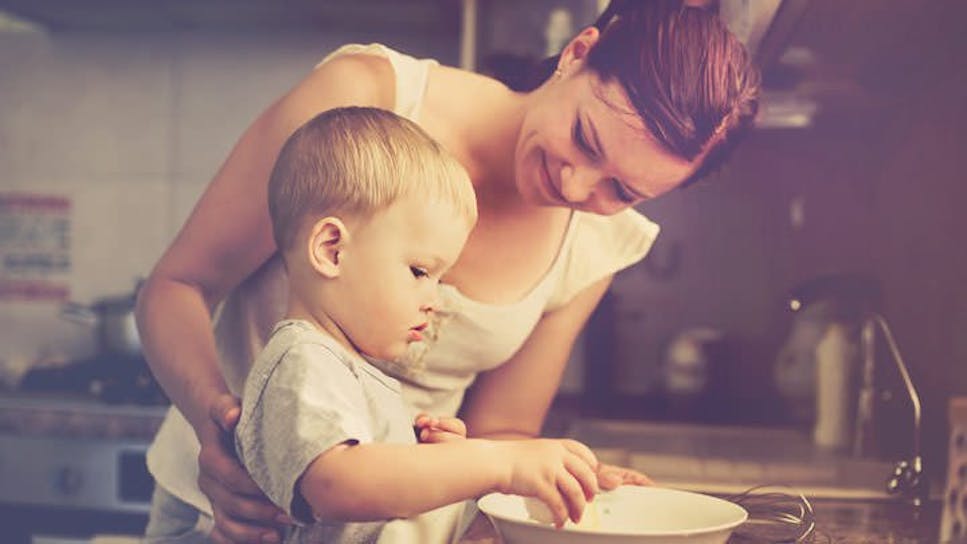 When does inheritance tax have to be paid?
If you inherit an estate or part of an estate worth more than £325,000, you have to pay IHT on the amount you've received within six months of the person's death.
If it is not paid within this timeframe, you'll also have to pay interest on the amount you owe in instalments over the next 10 years.
You don't have to pay IHT on certain gifts. You can, for example, receive £5,000 from a parent as a wedding gift without incurring IHT. As the giver, you can also gift up to £3,000 to one or more loved ones tax-free each year.
However, larger gifts that are given in the seven years before a person's death are often liable for IHT. How much tax is payable will depend on when the gift was given, as well as its value. Those given three to seven years before the benefactor's death are taxed on a sliding scale.
How do I work out the value of an estate?
The value of an estate is the value of all a person's assets at the date of their death minus any debts and liabilities. To calculate this, you need to:
Add together the value of all relevant assets. These could include property and land, money in bank accounts, jewellery, cards, shares, and insurance policy payouts (as well as gifts made in the seven years before death).

Add together the value of any outstanding debts such as mortgages, credit card balances, and loans (but not costs incurred after death such as solicitor's fees). Then subtract this amount from the above total.

Keep records of how you worked out the value of assets such as property. This can be done by asking an estate agent for a valuation. HMRC may ask you to provide these.
How does inheritance tax work for married couples?
The IHT nil-rate band is currently £325,000. However, married couples, and those in civil partnerships, can transfer any unused nil rate band between them after the first death, potentially doubling the limit to £650,000.
Coupled with the residence nil-rate band, which allows people to avoid tax on up to an extra £175,000 if they leave their main residence to a direct descendent, such as a child or grandchild, this can push a couple's combined threshold up to £1 million.
Is it possible to avoid inheritance tax?
If you inherit an estate that is worth more than the IHT threshold, then you have to pay inheritance tax. However, there are several ways you can reduce the amount that your heirs have to pay on your estate. These include:
Leaving a legacy to charity (a 10% donation will reduce the sum taken from 40% to 36%).

Paying into a pension instead of a savings account.

Gifting up to £3,000 a year to your loved ones in later life.

Putting your assets into a trust for your heirs.
You can also prevent your loved ones from facing a large tax bill by setting up a life insurance policy that is placed into trust to cover the liability.
Can I use life insurance to pay inheritance tax?
You can take out a whole-of-life insurance policy, which remains in force until your death, to cover the bill you expect your heirs will have to pay.
Let's say you expect to be £200,000 over the threshold. You would need a policy that will pay out £80,000 to cover the inheritance bill in full. However, to avoid the proceeds of the policy also incurring IHT, you'll need to write it in trust.
If your family doesn't need your financial support, but you would like to leave them with a lump sum for funeral costs, to pay existing debts, or as a gift, you can also take over 50s life insurance[TR1] .
If you are giving a loved one a valuable gift in later life, you can also consider taking out a level term life insurance policy that will cover the IHT bill on that gift should you die within the next seven years. Again, it will have to be written in trust to be used this way. And either way, it's probably worth contacting a qualified financial adviser to discuss your options.
How do I put a life insurance policy in trust?
Writing a life insurance policy in trust means the payout goes directly to your beneficiaries and not to your legal estate, so it won't be subject to inheritance tax. It involves setting up a legal arrangement that appoints trustees, such as a solicitor or a family friend, to look after the policy on behalf of your beneficiaries.
It's relatively straightforward to set up. Your life insurance provider should be able to help, and in most cases, the service will be free.
You can put your policy in trust at any time, though it makes sense to do it as early as possible, preferably when you first take out the cover. The advantages include:
The payout does not count towards your estate and is therefore not liable for IHT.

You can control who gets the money from your life insurance policy by specifying the beneficiaries.

Your heirs should receive the money more quickly (and in time to cover the IHT bill) if the policy does not form part of your estate.
Just remember that you might be liable for income tax at the higher and additional rates on a life insurance payout if your policy is non-qualifying. This usually means it includes some sort of investment element. The definition of non-qualifying is complex, but your insurer or an adviser will be able to tell you whether you have a non-qualifying plan.
Do I have to pay inheritance tax on my parents' house?
If a home is inherited by the child of the deceased, inheritance tax is charged differently. Usually, IHT charges 40% on the value of an estate above £325,000. Leaving your home to your children or grandchildren means that they could pay less.
This is because leaving your home to your direct descendants creates two tax-free allowances:
£325,000 – the basic IHT allowance, which still applies.

£175,000 – the residence nil-rate band, also known as the main residence band. This is an additional allowance on top of the £325,000 basic allowance. This is granted if you pass on your main residence to your children or grandchildren.
Combined, this means that tax may not be due on the first £500,000 of your estate. However, there are some limits to consider:
The £175,000 allowance on the main residence band only applies if the total value of your estate is less than £2 million.

If your estate is worth more than £2 million, the main residence band will decrease by £1 for every £2 above £2 million that your estate is worth.

Your property will not qualify for the £175,000 tax-free allowance if the property is in a trust. This rule applies even if the beneficiaries of the trust are your children or grandchildren.
Compare life insurance
It is wise to compare a wide range of different life insurance quotes to find the best possible deal. Remember, however, that you shouldn't base your decision to buy life insurance on price alone. It's also important to check the level of cover and to understand whether or not your premiums could rise in future.