What is high-risk life insurance?
Which health and lifestyle factors do life insurers consider 'high risk' and what difference do they make to your policy?
When insurers determine your life insurance premium, they take into account what level of risk you present. Your personal level of risk can be affected by factors such as your age, current health status, or even your job. Insurance companies will identify this by asking you a series of in-depth lifestyle questions.
High-risk life insuranceis more expensive because it covers a number of potential risk factors that may shorten your life.
Do I need life insurance?
Whether we should take out life insurance is a subject that few of us wish to dwell on, but having a policy in place could provide enormous financial relief for your loved ones when you are gone.
To decide whether life insurance is right for you, ask yourself what the financial situation of your nearest and dearest will be if you die – and weigh this risk against the cost of the policy.
Life insurance is typically paid for in monthly premiums and pays out in a lump sum to your nominated dependents.
There are different types and levels of life insurance and polices can be extended to cover terminal and criticall illness too.
If you are still undecided, our guide to 'Everything you need to know about life insurance' will help.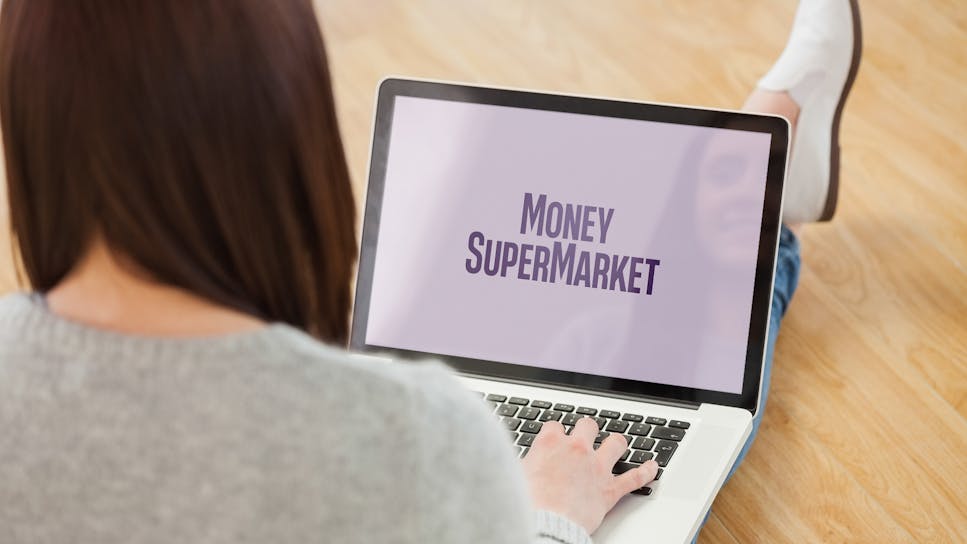 What will make me high-risk for life insurance?
There are a number of factors that could put you into the high-risk category for life insurance. Some are more obvious, such as being a smoker. Others less so, such as where you live.
Here is a list of reasons that could make you higher risk:
Smoking

Heavy drinking

Being overweight

Your age; the older you are, the higher your premiums

Having a pre-existing medical condition

Your job, if it's a risky occupation

Your hobby or pastime, if it's a dangerous sport

Where you live. Statistics suggest some postcodes are riskier than others due to the unhealthy lifestyle choices of those that live there.
Will I be able to get life insurance if I have a serious health condition?
You will probably still be able to get life insurance, but it may exclude the specific medical condition from your policy.
Under those terms, you would then not be covered should that condition be related to your cause of death.
Examples could include heart disease and epilepsy, but each case will be looked at individually and will depend on a number of factors such as when you were diagnosed and the severity and regularity of symptoms.
Alternatively, the insurer may still cover you for your pre-existing condition, but with a higher premium that will reflect the additional risk.
How can I reduce the cost of life insurance?
You can reduce your life insurance premiums by addressing the factors that make you high risk, for example by quitting smoking, losing weight or changing job, to one with a lower threat to your health.
Not all of these are quick fixes, and you cannot do anything about becoming older, but addressing your lifestyle to become healthier may help you find a cheaper life insurance policy with lower monthly premiums.
Up to what age can I buy life insurance?
The limit differs from insurer to insurer. You can find life insurance cover at almost any age, but the older you get, the higher the premiums will be.
Can I cut my life insurance costs if I stop smoking?
Yes, by quitting smoking you can then benefit from cheaper premiums. Read our guide on Life insurance for smokers.
Will life insurance still cost more if I use e-cigarettes or vape?
Yes. Almost all life insurance providers will charge you more if you've vaped or used any form of e-cigarette in the 12 months prior to you taking out cover.
In some cases, you may have to pay twice as much in premiums to get cover. Read more in our guide: Does vaping affect life insurance?
Can I also cut my premiums if I lose weight?
Yes, if you were previously overweight and have changed your lifestyle to improve your health, you can potentially find cheaper life insurance.
Must I undergo a medical examination for life insurance?
No. You don't always need to undergo a medical examination when you apply for life insurance, though your insurer might ask for permission to contact your GP.
Do I have to reveal my full medical history?
It's always necessary to give full and honest answers to any questions from an insurer. If you try to conceal any relevant information, you could invalidate the policy. It would then not pay out in the event of a claim.
Should I cancel my old life insurance policy before getting a new one?
No. Wait until you are sure the new policy is in place, or you could be left without cover if any difficulties arise.
What are my alternatives to high-risk life insurance?
If you are faced with premiums that are too high or have been rejected for life insurance, there are a few options.
Check with your employer: Some companies include optional life insurance as part of their benefits package, so it's worth checking to see what's available to you. You may have to undergo a medical depending on your employer's plan

Consider investing: Invest the money you were prepared to pay in life insurance premiums to start building a nest-egg for your loved ones when you die

Pay down your mortgage: With your mortgage likely to be your biggest debt, clearing this more quickly also puts those closest to you in a better financial position when you pass away

Focus on health: If your unhealthy lifestyle is the cause of being rejected for a policy, concentrate on improving your health – such as quitting smoking or losing weight – and then reapply for life insurance. 
How can I find the best deal for life insurance?
Premiums vary from insurer to insurer so it's a good idea to shop around for life cover.
MoneySuperMarket provides one of the easiest ways to compare premiums, helping you to find the best policy at the best price.