Find out what topics you are likely to discuss before speaking to a life insurance advisor
Prepare yourself for the life insurance application process with this handy guide that can help you find the right insurance cover for you.
Life insurance can be one of the most important types of financial protection we ever buy. However, deciding on the type of policy or amount of cover you need is rarely straightforward.
That's why gaining as much insight as possible before making your decision is always wise. This guidance might include seeking professional life insurance advice. You should consider asking the following questions before taking out a policy.
What is life insurance?
Life insurance is a type of policy that promises to pay a beneficiary a sum of money after the insured person has died. Sometimes, the diagnosis of a terminal or critical illness can also trigger payment. This will depend on the contract.
Ultimately, life insurance is designed to protect your dependents when you are no longer able to. The financial cover can help pay debts and ensure your loved ones can afford to live without your income.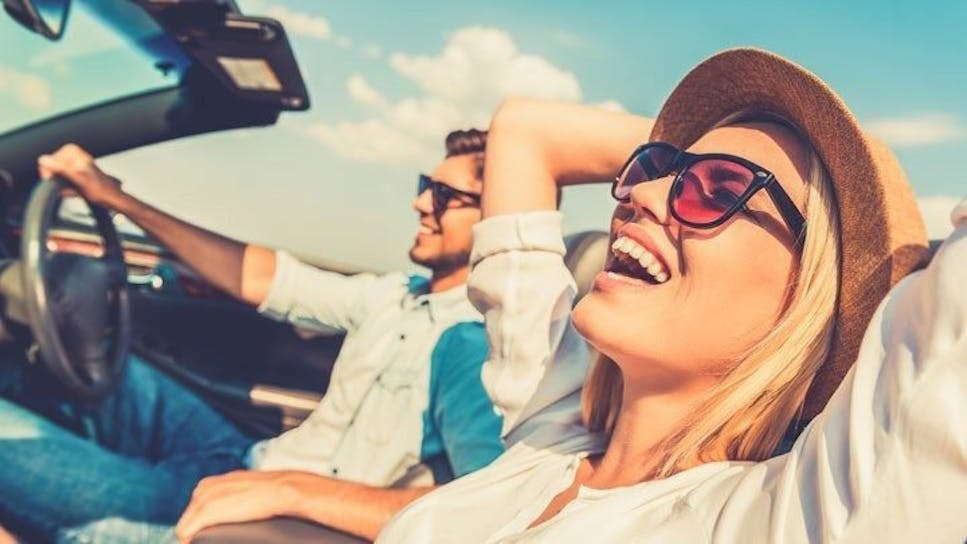 Do I need life insurance?
If you die unexpectedly, life insurance could help take care of the financial needs of your dependents.
Life cover can help clear a mortgage or other outstanding debts. It can also provide a lump sum or regular income to help your loved ones with the cost of day-to-day living.
You'll also have the peace of mind that should anything happen to you, they'll be taken care of financially.
Of course, it's not just a question of whether you need life insurance. There are other considerations, such as how much insurance should you buy and how long the policy should last.
Read more with our guide: Do I need life insurance?
How does life insurance work?
Life insurance is a contract between you and an insurer. The contract guarantees that in the event of your death, the insurer will pay a lump sum to your designated beneficiaries in exchange for your premium payments.
Most people will take out life insurance alongside a mortgage so their heirs are not saddled with their debt after they die. Beyond other obligatory payments, your beneficiaries are free to use the money however they wish.
What types of life insurance are there?
There are two main types of life insurance:
1. Term life insurance policies
With a term life insurance policy, the cover will run for a fixed period of time. This may be 5, 10, or 25 years. This policy only pays out if you die within the fixed period of time.
Within term life insurance policies, there are three options.
Level payments. The simplest and most affordable option, this policy will pay out if you die within the agreed term. The level of cover will stay the same throughout the fixed period.
Decreasing payments. Your cover will reduce each year. This is suitable for people whose debts, including mortgages, decrease over time.
Increasing payments. The level of cover will rise over the term of the policy. This is to keep up with inflation.
2. Whole of life insurance policies
This policy will pay out whenever you die. You must keep up with your premium payments throughout. Whole of life insurance policies are often used to help pay for funeral arrangements or inheritance tax.
They can be more expensive than term life insurance policies The longer you live, the more you will pay out. If you live longer than expected, you may pay out more than you pay in.
How do I choose the best life insurance policy?
Finding a life insurance policy that is right for you depends on a few factors:
The amount of cover you need

Any current cover, including from your employer

The type of cover you need

Your age
It's good to start with how much life insurance you think you'll need and whether you already have any cover in place. You may have cover through your employer. This is known as death in service cover.
You might want a level term policy that keeps the same pay out all the way through. A decreasing term cover reduces over time as your mortgage debt lowers and may be a more appropriate policy for you.
Alternatively, you could take out whole-of-life cover. This cover runs until you die and then pays a tax-free lump sum to your loved ones.
You might also consider critical illness cover. This type of insurance gives you financial security should you be involved in an accident or be stricken with an illness that means you can no longer work.
If you're over 50, you may want to consider a specialist policy. Cover usually becomes more expensive as you get older. However, an over 50s life insurance policy offers guaranteed acceptance.
When finding the best value policy, MoneySuperMarket can help. We'll ask you a few straightforward questions and then compare quotes from our leading panel of insurance providers to give you guaranteed prices.
How do I decide how much life insurance cover I need?
Deciding how much cover to take out also depends on a range of factors:
Is it enough to clear your debts when you pass? Consider the size of your mortgage.

Will it cover living costs and education for your dependants?

Do you need provision for your own funeral? Specialist funeral plans are also available so you can plan ahead.
What else should I look for in a life insurance policy?
When taking out a life insurance policy, you want to make sure it's suitable and check for exclusions.
For example, while you'll be covered for death from an accident or unexpected illness, if you have an undisclosed illness or drug or alcohol dependencies, you may not be covered. You'll also likely face higher premiums if you're a smoker.
Our guide to pre-existing conditions explains more.
More life insurance tips and tricks
The older you get, the more premiums rise. However, you can lock in fixed premiums from an early age to keep your costs down.
A joint policy with your partner rather than two single policies could be cheaper. But be aware that once one of you dies, while the other will receive a pay-out, the policy will end

Shop around for cover and don't take the first quote offered. You may be able to find the same value cover for a much lower price

Consider taking out the policy in trust too so the pay-out isn't liable for inheritance tax
10 questions you may be asked when seeking life insurance advice
1. Are you a breadwinner?
Could your family cope without your income or be able to pay the mortgage? In short, if anyone relies on your income, life insurance is worth considering.
2. Are you a stay-at-home parent?
Even if you don't bring in a salary, your death would change the family dynamic, meaning there might be a need to pay for childcare and housekeeping.
3. Would your dependents be financially secure?
Life insurance pays out either a lump sum or a regular income on death, therefore providing a financial safety net for your loved ones.
4. Do you understand the different types of cover on offer?
Life insurance has many and varied types. The most popular type is level term insurance. The policy runs for a set term, and the payout remains the same whenever you die.
5. Will you need whole-of-life cover?
Both level and decreasing term insurance pay out only if you die within the term. The alternative is whole-of-life cover, which pays out whenever you die.
6. Is a single or joint life policy right for you?
If you are in a couple, then you might be tempted to purchase a joint life policy because it's cheaper. But it's best to seek advice before you do. This is because while it's cheaper, the joint cover only pays out once when one of the policyholders passes away. 
7. How much cover do you need?
The amount of cover you need is known as the 'sum insured', which you should select according to your budget and requirements.
8. Will you need policy add-ons?
Insurance companies offer add-ons to life insurance policies for extra security in certain circumstances. If you opt to pay for 'waiver of premium', for example, your premiums will be paid automatically if you can no longer work due to an accident or illness.
9. Will you need critical illness cover?
One of the most common add-ons is critical illness cover, which pays out the sum insured if you are diagnosed with a serious condition or illness. The list includes certain types of cancer, strokes, and life-threatening injuries. This will vary from provider to provider.