Taking out life cover when you're over 50
A senior life insurance policy can offer peace of mind as you head towards your twilight years. Find out how the cover works and if it could be right for you.
Senior life insurance, as the name suggests, is a type of life insurance policy which is taken out in your life – typically between the ages of 50 and 80.
That's why it's sometimes referred to as over-50s insurance or even over-65s insurance – the terms are interchangeable.
How does life insurance for senior citizens work?
Just like any other life type of life insurance, you pay your quoted premium, either monthly or annually. But with senior life insurance, the policy will run for the rest of your life rather than just a set term. This means when you die, the pay-out – or 'sum assured' – is guaranteed.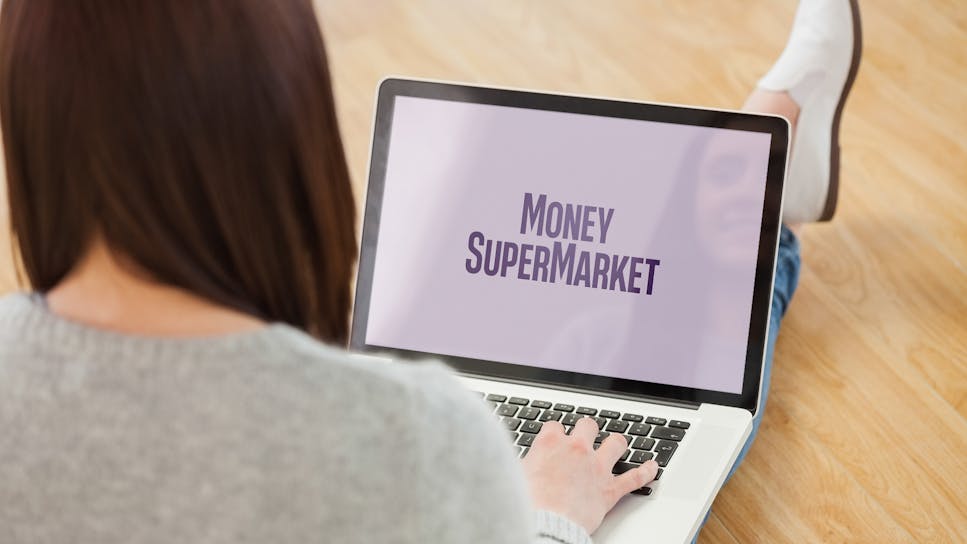 Why would I need senior life insurance?
Many people think of life insurance as something you only need when you have an outstanding mortgage, bills and people dependant on your income. So, why would you need to take out life insurance when you are older?
There are several reasons.
Firstly, you may be concerned you will not be leaving enough behind to cover your funeral costs or any unpaid bills.
Or perhaps, you may just want to leave a guaranteed gift to your loved ones.
Even if you have left provision in your will, you may want peace of mind that the cost of inheritance tax is covered. After all, a rate of 40% will be applied to estates worth over £325,000 (although you may be able add Main Residence Allowance onto this). There's also the option to write your policy in Trust – more on this below.
Can't I just take regular life insurance?
This depends on a number of factors. Life insurers tend set an upper age limit – of around 75 to 80, so you may find it tricky to get cover just on this basis alone.
Taking out life insurance also becomes considerably more expensive as you get older. So, especially if you require a fixed lump sum, you could find policies available for your age group are unaffordable. This is especially the case if you have health problems or a pre-existing condition.
Standard life insurance pay-outs also only apply to an agreed set term – typically between five and 30 years. If you survive this term, the policy won't pay out when you die.
Is over-50s life cover right for me?
Life insurance for senior citizens works slightly differently to other types of life insurance – here's how
You need to be aged between 50 and 80 to apply

The policy will run for the rest of your life, rather than for a set term

You are guaranteed to be accepted for a plan – there are no medical exams or even health-related questions

You can stop paying monthly premiums at a given age – say 90 or 95, but still be covered under the plan

Providing you continue to pay the premiums and survive the initial moratorium period (more on this below), the benefit is guaranteed to pay out when you die

The pay-out is capped, typically at around £25,000
As with all other life insurance, you will need to be a UK resident to qualify.
What is a moratorium period?
It's the waiting period between when you take out your senior life policy and the earliest it will pay out – it usually lasts 12 or 24 months depending on the insurer. Moratorium periods are relevant to over-50s life insurance because you are not asked any medical questions when taking out the policy.
What options are there for life insurance when I get older?
If you are prepared to spend more in premiums, there are some potential alternatives to senior life insurance to consider.
Like senior life insurance, whole of life policies pay out a guaranteed lump sum from the time cover is in place until you die – and also do not require you to answer health questions or take a medical.
You can insure for a much greater sum than with over-50s cover, and the policies are linked to an investment fund. But for these reasons, whole of life cover is considerably more expensive than other types of life insurance.
Level term life insurance
Level term life insurance will pay out a fixed sum of your choice (up to the insurer's maximum) if you die within an agreed term. However, insurers will set an age cap for applicants and the policies become much more expensive the older you get. You will also need to answer a series of health questions and could be turned down based on your responses.
While you may be able to add funeral cover to your senior life insurance, if this is the only cost you are looking to cover, it's possible to buy a standalone funeral plan. Be sure to check the small print – some only cover the cost of the funeral director's bill, while others will pay the crematorium fees too.
Should I write my policy in Trust?
You may want to place your senior life insurance policy in trust. This is where the sum is paid directly to your beneficiary, rather than becoming part of your estate. It means it is not subject to inheritance tax and can speed up the process of getting it to your beneficiaries.
What if I fall ill?
If you want insurance against long-term illness, you will need to take out a critical illness insurance policy. This covers events like strokes, heart attacks and non-terminal cancer.
You can opt for critical illness to run alongside your life insurance policy, so you receive the pay-out according to whatever happens first – critical or death.
Is coronavirus affecting life insurance?
New life insurance policies, including over-50s or over-65s cover, are still available to buy. You can find out more with .
Looking for a life insurance policy policy for seniors?
Comparing life insurance quotes with MoneySuperMarket is quick and easy. We've partnered with ActiveQuote to help you find great deals on cover if you're over 50. Just tell us a bit about yourself and the type of life insurance you want, and we'll search the market for deals that suit your needs.
You can compare quotes by the overall cost and the cover you'll get – and once you've found the one you want, just click through to the provider to finalise your purchase.