Life insurance and diabetes
Read our guide to find out how diabetes can affect life insurance and how you can still get a good deal on your policy.
Can diabetics get life insurance?
Having diabetes shouldn't stop you from getting life insurance. Many providers in the UK will be willing to cover you, whether you have type 1 or type 2 diabetes. However, having diabetes can affect the cost of life insurance and can sometimes affect what your provider is willing to cover. This is because diabetes is considered a pre-existing condition and providers usually have some conditions when insuring people with existing health problems.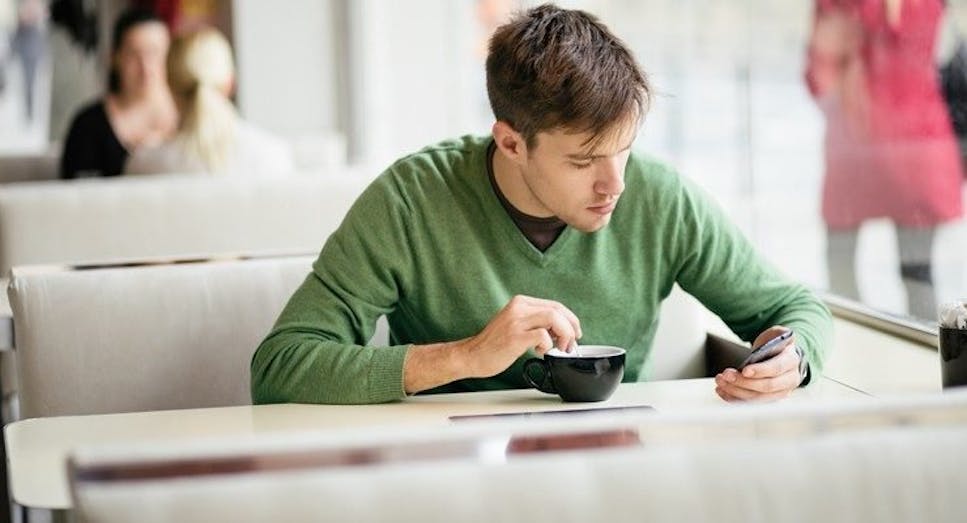 What does life insurance for diabetics cover?
As standard, a life insurance policy will pay out a lump sum to your beneficiaries if you pass away. If you have a term life insurance policy, your beneficiaries can claim the pay-out if you pass away during the policy's term. If you have a whole of life insurance policy, your beneficiaries are guaranteed to receive your life insurance benefit upon your death provided your payments for your policy are up to date.  
 Many term life insurance policies will also include terminal illness cover, meaning that you can claim on your policy if you have been diagnosed with a terminal illness and/or have a life expectancy of less than 12 months. 
Will life insurance cover me for diabetes?
Usually having diabetes shouldn't affect your life insurance cover. However, depending on the type of diabetes you suffer from and the severity, some providers may not cover you if your death is related to your diabetes. The same can be said if you have added critical illness cover to your policy and it's determined that your critical illness is a consequence of your diabetes.  
 This is something you need to double check in your policy documents or with your provider when you take out your policy.
How does having diabetes affect life insurance?
Generally speaking, one of the most common effects of diabetes when buying life insurance is the cost. Providers see diabetics as having an increased risk of developing health problems, and therefore will ask them to pay more for insurance.  
 However, the type of diabetes you have can have different effects when applying for life insurance: 
Type 1  
 Type 1 diabetes occurs when the immune system attacks insulin-producing cells in the pancreas. The cause of this condition has yet to be confirmed, but research suggests that it's a combination of genetics and environmental triggers that cause a person to develop it.  
 Type 1 diabetes is considered by insurance providers to be the more high-risk of the two types. This is because there is no cure for the condition and because it can later lead to serious health complications, such as heart disease, stroke, or kidney disease.  
 As a result, some providers may be more cautious when selling life insurance to a type 1 diabetic and may need to carry out a more thorough investigation into your medical history before offering you a policy. They won't necessarily reject an application for life insurance if you have type 1 diabetes, but they are more likely to ask you to pay higher premiums. In some cases, they may even exclude some diabetes-related conditions from your cover.  
Type 2 
 Type 2 diabetes is characterised as a metabolic disorder where the body develops an insulin resistance or becomes unable to produce enough insulin to metabolise glucose. There are a lot of contributing factors that can cause someone to develop type 2 diabetes, including an unhealthy lifestyle/ diet and a genetic predisposition.  
Insurance providers recognise that type 2 diabetes can be treated and with proper management the risk that it poses to your health later in life can be minimised. Because of this, providers are more willing to offer life insurance to type 2 diabetics. Although they will still see increased premiums compared to non-diabetics, they may not need to undergo such rigorous medical checks as type 1 diabetics.  
What information do I need to give my provider?
The amount of information your provider will ask you for can depend on the provider and the type of life insurance policy you're applying for. The method of underwriting your provider uses is also going to influence what they ask for.  
 Some providers may only ask about your medical history over the past few years; what health conditions you are currently being treated for and your general state of health. In the case of some providers, they may ask for a more thorough and complete medical history.  
 When you have diabetes, one common detail of your medical history that your provider will likely ask for is your most recent HbA1c readings (your average blood sugar levels). You can get these readings by having your blood tested by a doctor or nurse.  
 If you own a life insurance policy with reviewable premiums, your provider may regularly ask you to provider your latest HbA1c readings for them to take into account when adjusting your premiums. 
 It is important that you do not lie to your provider when describing your medical history or omit information, no matter how insignificant it may seem. Doing so can put you at risk of having a life insurance claim denied, even if your death has no relation to what information you failed to give.
Guaranteed / No medical life insurance
There are some life insurance policies on the market that you can purchase without having to provide any information about your medical history. These are known as guaranteed acceptance life insurance policies or no medical policies. These are normally the preferred policies for people with complex medical histories or people over a certain age.  
However, the drawback of getting guaranteed cover with these kinds of policies is that they're usually much more expensive than standard life insurance.
Is life insurance more expensive for diabetics?
Having a pre-existing medical condition will usually increase the cost of life insurance. This is because your health problems may make you more likely to claim on your life insurance policy or more prone to developing greater, more serious medical problems later in life.  
However, there are some ways for you to reduce the cost of your policy at the start: 
Improve your health and lifestyle 
Smoking and alcohol consumption can have a real impact on your premiums. By cutting back on these bad habits or stopping them altogether, you can see a reduction in life insurance premiums. 
Keep track of your Hba1c readings 
Insurance providers may ask you for your last readings when you apply for your policy, and some may even ask for updated readings if you want to make any changes to your policy. Having your Hba1c readings checked regularly and properly managing your diabetes can get you a better deal for your insurance.  
Shop around and review your policy 
The insurance market is always changing and there are lots of providers and policies out there to choose from. One of the best ways of getting a good deal on life insurance is doing your homework and looking around to see what's on offer before you decide on your policy.
Need help finding life insurance with pre-existing conditions?
Having a pre-existing condition shouldn't stop you from getting life insurance cover if you need it, and diabetics have enough options that they shouldn't have trouble getting a good deal on life insurance.  
To find life insurance policies with good value cover, why not compare life insurance quotes through us? We work with the top UK life insurance providers as well as a panel of specialist providers willing to offer life cover to people with pre-existing conditions. The process is quick and easy and there's no pressure to buy.