Life insurance for diabetics
If you're living with diabetes, you can still get the peace of mind that comes with life insurance – read our guide to find out more
Can I get life insurance if I have diabetes?
Yes – in most cases, you can still get life insurance if you have diabetes. Whether you've been diagnosed with Type 1 or Type 2 diabetes, there are plenty of providers who should be able to offer you a great deal on insurance.
However, as with many pre existing conditions, diabetics might find that the quotes for insurance are a little more expensive.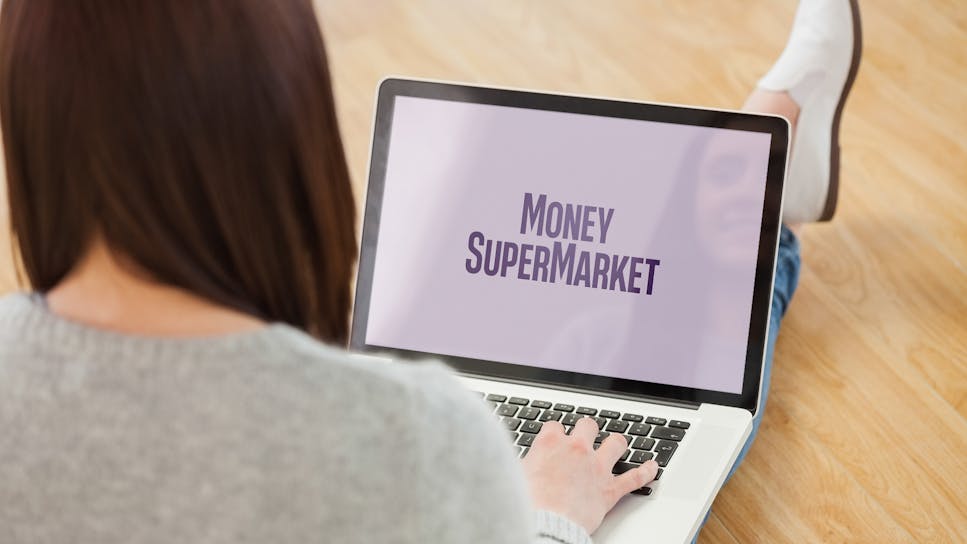 Is life insurance more expensive for diabetics?
Your life insurance premiums could be more expensive if you have diabetes.
Life insurance is more expensive because insurers believe that diabetes poses an added health risk, and increases the chances of a claim being made on your policy. However, the cost of life insurance for diabetics will depend on the precise details of your condition.
If you're able to show that your condition is under control, and you don't have any other pre existing health conditions, it's likely that you'll be able to get a better deal on cover.
How does diabetes affect life insurance?
When you apply for a life insurance policy with diabetes, your provider will want to know a few more details about your condition. These include:
What kind of diabetes you have (type 1 or type 2)

How long you've had the condition

What medications you're taking

Your Hba1c (blood sugar) levels

Your BMI, and your smoking and drinking habits
Your insurer is likely to ask for your medical records, which you can get from your GP, and they'll probably also ask you to complete a full medical check-up, so they can get a better idea of your overall health.
It's possible that some insurers might not be willing to give you a quote if you have diabetes – but the market is always expanding, and you should still be able to find a deal, even if it is a little pricier.
Do I need to tell my insurer if I have diabetes?
It's absolutely crucial to let your insurer know if you have diabetes. Even if you think you could save money by omitting some details about yourself and your condition, you could be hurting your loved ones after you're gone.
If you're not completely honest with your insurer, it's likely your policy will be invalidated. This means your insurer will refuse to pay out to your survivors, which could be financially devastating – even if you only left smaller details like your smoking habits or alcohol intake.
If you develop diabetes once you already have a life insurance policy, your premiums won't go up and the terms of your insurance won't change. However, if your insurance expires and you take out another policy, it might be more expensive than your last one.
How can I get cheaper life insurance with diabetes?
If you have diabetes, it's possible your premiums for life insurance might be higher – but there are still things you can do to help cut the cost. Insurers want you to live as healthily as possible: it won't just improve your length and quality of life, it also makes it less likely that you'll make a claim on your policy. Just a few healthy changes to your lifestyle could be rewarded with significantly cheaper insurance.
Some of the steps you can take to reduce the price of life insurance for diabetics include:
Stop smoking. Smoking doesn't just increase your likelihood of getting type 2 diabetes – it also makes the condition deadlier and more difficult to control. If you smoke, giving up will reduce your insurer's risk, and your premiums should go down

Cut down on alcohol. Similarly, if you drink, reducing your alcohol intake could be rewarded with cheaper premiums

Lose weight. Diabetics with a higher BMI are likely to be charged more for cover – so working to cut a few extra pounds should make insurance cheaper

Lower your blood pressure and cholesterol. If you have generally good cardiovascular health, that should reassure insurers that your diabetes poses less of a risk. In some rare cases, your blood pressure or cholesterol might be too low – talk to your doctor to see what you can do to bring them into a healthier range

Report regularly. If you can give your insurer regular updates on how you're handling your condition, including your Hba1c levels, you're likely to get cheaper insurance – especially if you're keeping your diabetes under control
The best way to get a great deal on life insurance for diabetics is to shop around by using a price comparison site like MoneySuperMarket. By comparing prices, you'll never miss out on a cheaper quote, and our price comparison tool puts dozens of the UK's leading providers at your fingertips. Simply answer a few questions about yourself and your condition, and you can have peace of mind – whatever your circumstances.