New legislation: what landlords need to know
A host of new rules and requirements are set to have an impact on landlords and their property – here are the key changes
What new rules might affect landlords?
Here's a rundown of recent rule changes that will affect how landlords let and manage their properties: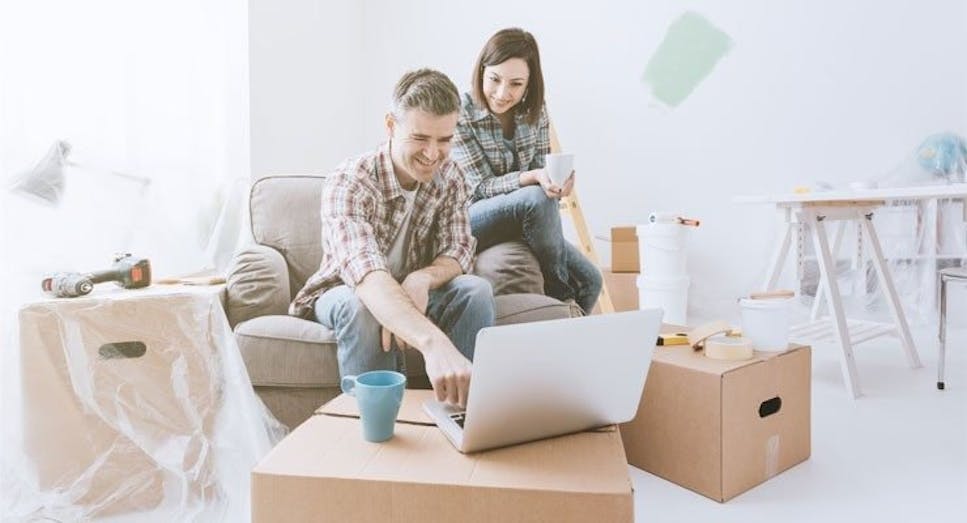 The Tenant Fees Act 2019
The Tenants Fees Act 2019 was passed into law in February 2019, and  as a result letting fees were banned in England from June 1 2019, after already being banned in Scotland.
Effectively this ends all payments 'in connection with the tenancy of housing in England', unless they come under the list of permitted payments, which includes:
Rent

Tenancy deposit, capped at a maximum of five weeks' rent if the total yearly rent is under £50,000, or six weeks' if it's £50,000 or more

Holding deposit, capped at a maximum of one week's rent

Default payments

Fees for changes to the tenancy agreement, capped at £50

Fees for ending a tenancy early if requested by the tenant

Payment for council tax

Payment for utilities

Payment for a TV licence

Payment for communication services
This means fees for the following will now be prohibited:
Inventories

References

Phone calls

Postage

Anything else that takes up their time
These fees are typically around £200, though they can be as high as £700 depending on the agency. As a landlord, you may want to consider whether a letting agent will expect you to pick up the cost of these fees.
Three-year tenancy agreements
New legislation in plans published in July 2018 could mean you have to give your tenants a minimum three-year term, including a break clause of six months. This is designed to help renters feel more at ease with financial security and put down roots in their community.
Tenants would be able to leave early, but if they did want to stay they'd have greater protection against eviction. This legislation is one of several options being considered to give tenants and renters more security.
Update July 2019
At the moment there has been no further movement to introduce three-year tenancy agreements, but we'll keep an ear out for any more updates.
Eco friendly standards
From April 1 2018, new private properties for rent are generally required to have a minimum of an E on the Energy Performance Certificate rating scale. This will come into effect for existing tenancies from April 1 2020, and it will make breaches of this rule – renting properties with F or G ratings – unlawful.
If you breach this rule you'll be given a warning so you can get your property up to scratch. But if you don't do this, you may face fines and legal action.
Rent-a-room rules
At the moment, you're able to get tax-free profits of £7,500, but this is going to change as a way of stopping landlords from receiving tax-free profits intended to incentivise people to let out spare rooms.
After potential new rules are in place, you'll have to be present and resident in the property for at least some time during the letting period to get this money tax-free – this is known as the shared occupancy clause.
Mortgage interest tax relief
Until 2017, landlords could deduct their mortgage interest payments from their rental income, reducing the amount of income that would be taxed.
The government has decided to change this rule and is phasing in a reduction in the amount of interest that can be used to offset income tax.
In the current (2018/19) tax year you can set 50% of your interest against your rental income. This reduces to 25% in 2019/20 and will disappear completely from April 2020. From this point, landlords will receive a tax credit calculated at 20% of your mortgage interest.
This credit will reduce the final tax liability by 20% of your mortgage interest. The overall impact will be to increase the amount of tax paid by most landlords with mortgages.
Comparing landlords insurance
Buying property to let can be a good way to secure a regular income, however you should remember that being a landlord is a considerable responsibility. You're in charge of maintaining the property, which means making sure it's in a liveable condition as well as keeping it safe and green. You're also required to provide a number of services for your tenants, and together all of this can add up.
Therefore it's worthwhile taking out a landlord insurance policy that covers you for all the possible costs you might face, ranging from property maintenance and repairs to rent cover and possible legal fees. If you shop around for different policies, you'll be able to compare them by the level of coverage they provide, the premium costs, and any other fees included.
However you should remember that a cheaper price isn't always ideal – it's better to look for a policy that offers adequate cover for everything you need, otherwise you might end up over-insured and paying too much, or under-insured and unable to claim.