How landlords can find the right letting agent
Some landlords are happy to manage their own properties, but if you lack the time or the experience, you might want to consider employing a letting agent
Whether you're moving to a new area and renting out your home, you own more than one house which you let and manage, or you simply don't have time to manage a rental property, a letting agent could be the answer to your landlord problems.
Here's how to pick the right letting agent.
How much do you want your letting agent to do?
Your letting agent can be as hands-on or hands-off as you want them to be. Lettings agencies will normally give you the choice of three different levels of service.
Tenant-find only: They'll market the property, show prospective tenants around, check references and draw up tenancy agreements. They could also collect the first month's rent and deposit. You can pay extra for an inventory and check-in on moving-in day.
Tenant find + rent collection: They'll offer the same services as tenant-find only but they'll also collect the rolling weekly or monthly rent payments.
Full management: Full management offers the same services as tenant find + rent collection, and they'll also manage the day-to-day running of the property while a tenant is living there, including repairs and maintenance, and returning the tenant's deposit once they've made sure the inventory is still all there and nothing's been damaged.
These agents will follow up on missed rent payments, and some also offer contract renewals and reassess rent prices based on market changes, renegotiating rent rates with existing tenants where needed.
With a full management letting service, make sure you're clear what the agency has to run by you and what they're expected just to do. For example, 'full management' can mean that they will carry out any emergency repairs without checking with you first.
Read our landlord responsibilities guide to see where your responsibilities as the landlord lie alongside those of any letting agency you decide to work with.
Agreeing the market value rent you'll charge tenants should be included in any three of the services you decide to go for. Some lettings agents might also offer you a free rental valuation before you agree to work together.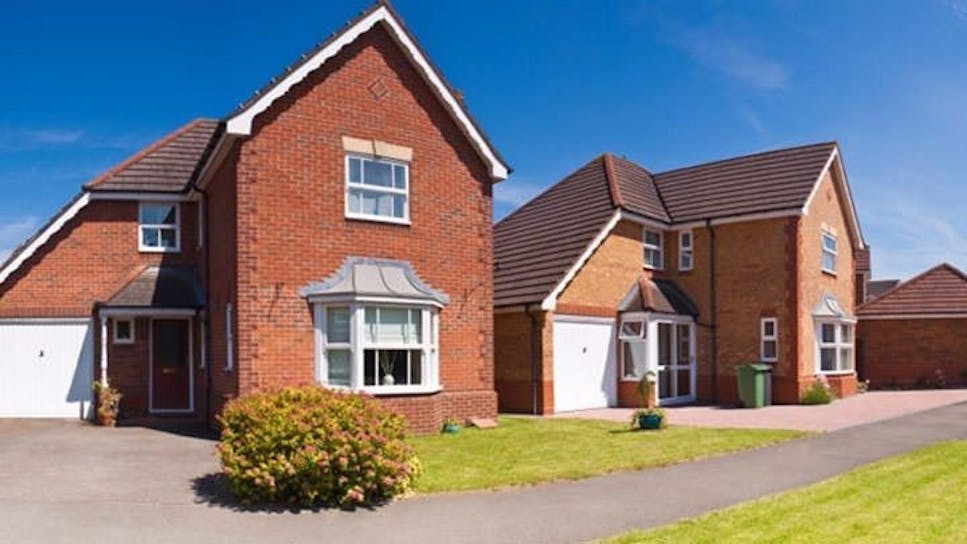 What estate agent fees do landlords have to pay?
Tenant-find only fees: Tenant-find only fees are charged as either a flat fee equal to around one month's rent or as a percentage of the entire tenancy contract. For example, if you've agreed to a six-month contract with your tenant then the letting agency would typically ask for around 6-8% of the period's rent as their fee. This can be higher in London.
Make sure you understand the fee conditions before signing – if a tenant does end up staying longer than their contract then you need to know whether or not the agency expects commission on this. 
Tenant find + rent collection fees: Tenant find and rent collection fees will typically cost landlords around 8-12% of the monthly rent. This can be higher in London.
Full management fees: Full property management fees will typically cost landlords around 10-15% of the monthly rent collected. This can be higher in London. For longer tenancy contracts where you're getting guaranteed rent for longer, it could be worth seeing if your lettings agent will come down on the price.
Lettings agents will normally operate on a "no let, no fee" basis, just like the sale of a house.
Are there any extra lettings agent fees for landlords?
You'll also want to check what services you'll have to pay extra for, as some agents won't include things like inventories, rent reviews and renewals, gas safety certificates, vacant room charges and check-ins in their fees.
Some contracts will also include a clause that gives the agent a percentage of the price if the landlord sells the property to a tenant.
What are letting agent fees for tenants?
Tenants should really only have to pay these letting agent fees – and charged at a reasonable rate:
Inventory fee

Tenancy reference

Deposit of four to six weeks' rent

Agreement fee

Tenancy renewal fee

Admin fee
Tenants will need to make sure they properly read the tenancy agreement before signing to check they won't be charged any unexpected fees during their stay.
Should I choose a big or small agency?
Both small, local agencies and big, national agencies come with pros and cons.
A smaller agency will know the area, and the local renting market – and may perhaps even have similar properties on their books – and can get to the property quickly if they ever need to.
A national agency,- or a lettings agency that's owned by an estate agency, might have more marketing resource to help rent out your property, and can be a better option for landlords looking to rent out multiple properties in different locations.
How are they going to advertise your property?
When it comes to advertising, you might want to find out:
If the agency is planning on advertising your property online on property rental sites like Primelocation, Zoopla and Rightmove

If they plan on advertising the property offline as well, and which publications they'll be using if so

Whether they take professional photos to use in their listings

If they already have a list of local tenants on their books that they're working with
How can I make sure the estate agency is trustworthy?
It's a good idea to make sure the agency is a member of a professional organisation such as:
National Approved Letting Scheme (NALS)

Royal Institution of Chartered Surveyors (RICS)

Association of Residential Letting Agents (ARLA)
If not, they should at least be registered with the Property Ombudsman so they make sure they're staying on top of letting best practice and law.
Associations also usually ensure that agents have professional indemnity insurance in place and comply with any laws to safeguard client money – including tenancy deposit protection and rent.
Read estate agency reviews
Read the letting company's reviews that they've got from other landlords as well as tenants. A bad online review from a tenant could make it more difficult for you to find future tenants through the same agency. And it might not be that easy to get out of a contract immediately once you've signed up.
Is there a notice period for switching estate agencies?
If you aren't happy with your agent, you are of course free to switch to another firm or simply go it alone, but you will have to give notice. The typical notice period is two months, though some contracts tie you in for six months.
Compare cheap landlord insurance quotes
Landlord insurance can offer added protection just in case anything does go wrong with the house or there are problems with tenants during their stay.
Most policies offer buildings insurance and property owners' liability insurance, and you can also add protection against accidental damage, loss of rent, re-homing tenants in the instance of a flood or a fire and more. 
Don't forget to take a look at our list of landlord insurance providers to make sure you get the right policy for your property.