Find cheap contents insurance for landlords
If you're a buy-to-let owner and you keep your own furniture in the property you let out, you may want to cover yourself with landlord contents insurance
What is landlord contents insurance?
Landlord contents insurance is cover that pays out for the cost of repairing or replacing items belonging to a landlord in a property occupied by tenants. It offers protection for things like furniture, appliances and furnishings if they're damaged or destroyed.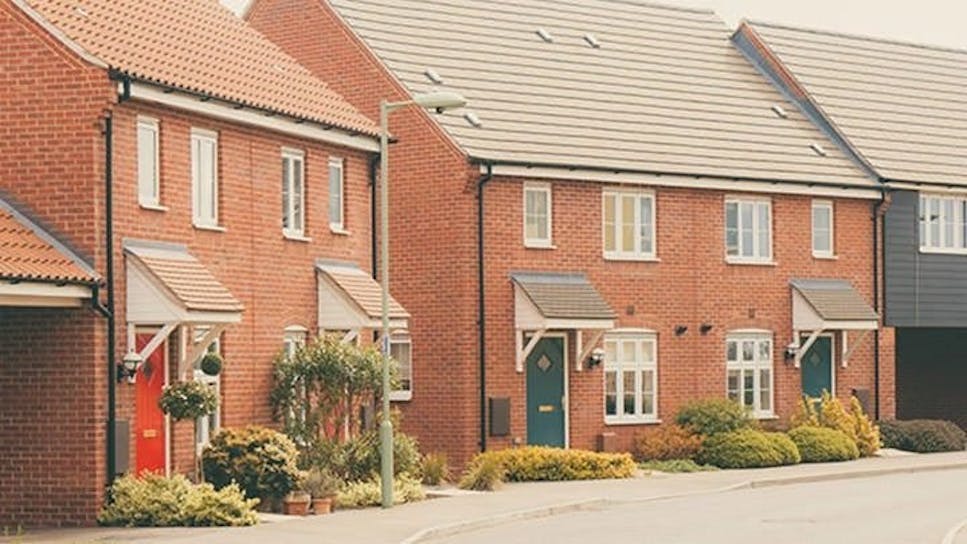 Do I need landlord contents insurance?
As a landlord you'll be legally required to take out buildings insurance, but contents insurance isn't a legal obligation. However, it's good to have if you're leaving things like furniture or homeware for your tenants to use.
The most common reasons behind claims were:
Escape of water – causing an average of £252 worth of damage to landlords contents

Storm damage

Accidental damage
What does landlord contents insurance cover?
The exact details of your policy will vary between insurers, however you can generally expect the following to be covered either as standard or with an add-on:
Furniture such as sofas and cabinets

Kitchen appliances like ovens or sinks

Curtains

Carpets

Paintings and pictures

Light fixtures

Outbuildings such as sheds or outhouses

Gardens and any contents in the garden

Communal areas, if you're letting your property out to multiple tenants
What will I be insured against with landlord contents cover?
This is also likely to depend on the provider you choose, but you'll usually be able to find policies for the following:
Theft by tenant: If your tenants steal any contents you had in the property

Malicious damage by tenant: If your tenants cause deliberate damage to your property's contents

Accidental damage: If the contents in your property are damaged by accident

Storm damage: If your contents are damaged as a result of a storm

New for old: If you need a brand new replacement for any damaged items – though sometimes there is a cap on the value of items you can claim for

Alternative accommodation: If your tenants require alternative living arrangements as a result of any damage caused

Glass and locks: If any glass fittings or locks are damaged

Escape of water: If your contents are damaged as a result of leaking water – for example, from a burst pipe

Loss of metered water: If damage to your contents results in a loss of metered water

Loss of rent: If you lose any rental income as a result of damage caused
What isn't covered by landlord contents insurance?
Some items may not be covered by a standard landlord contents insurance policy, meaning they'll require an extra level of coverage for you to be able to claim. These can include:
Items damaged by escape of water in unoccupied properties

Loss, damage or theft in unoccupied properties

Expensive or valuable items such as electronics or works of art

Items damaged because of wear and tear

Loss, damage or theft caused by illegal activity

Damage caused by tenants if their credit reference was poor
My property is unfurnished – do I still need landlord contents insurance?
Yes, you can still benefit from a landlords contents insurance policy even if your property is unfurnished. Landlords contents cover can also offer protection for other items you may have in the property, including:
Washing machines

Dishwashers

Curtains

Carpets
Do I need contents insurance for my tenants' belongings?
Your landlords contents insurance policy only needs to cover your own belongings – you aren't required to cover any of your tenant's possessions. This should be up to them – they can insure their items with a renters' insurance policy.
How much does landlord contents insurance cost?
The premiums you'll pay for landlord contents insurance will depend on a number of factors:
Your contents: The more expensive or valuable your belongings, the more it will cost to cover them

Your security: Installing solid security measures is not only likely to keep your property safer, but it can also lower your contents insurance premiums as a result. In fact, five lever mortice locks and window locks could cut over five pounds a month from your premiums

Your location: If your property is in a high crime area, it may raise your premiums as you'll be statistically more likely to make a claim

Your policy: Adding more policies that may not be standard with your insurance quote, such as accidental damage or new for old cover, is likely to cost more as you'll have a higher level of cover. You may want to consider combining a contents and buildings insurance policy, as this can sometimes reduce the cost

Your excess: Raising your voluntary excess payment can indicate to insurers that you'll only be likely to claim if it's really worth it, so they may be more willing to lower your premiums

Your claims history: If you've made a number of claims previously, insurers might see you as someone more likely to make another claim in the future
Compare landlord contents insurance quotes
The best way to get a cheap landlord contents insurance quote is to compare quotes with MoneySuperMarket and our partner provider Simply Business. All you need to do is tell us a little about yourself, your property and contents, and the level of cover you require, then we'll show you a list of quotes tailored to you.
You'll be able to compare quotes by the premiums and excess you'll pay and the level of cover you'll get, including any additional extras you requested. Once you've found the policy you want, just click through to the provider to finalise your purchase.
You should remember that the cheapest available policy isn't always the best. It's recommended that you go for a balance between price and level of cover, so you can make sure you have the right coverage for the best possible price available. This way you can avoid ending up over- or under-insured.