Read about rental protection & rent guarantee insurance
We've teamed up with broker Simply Business to help you find cheaper cover for your buy-to-let investments
Rent guarantee insurance and coronavirus
The government has implemented measures to protect both social and private tenants in England and Wales from eviction until at least 23 August.
But, if you are a landlord, tenant default (also known as 'rent guarantee' or 'rent protection' insurance) still available to buy. Find out more at our guide.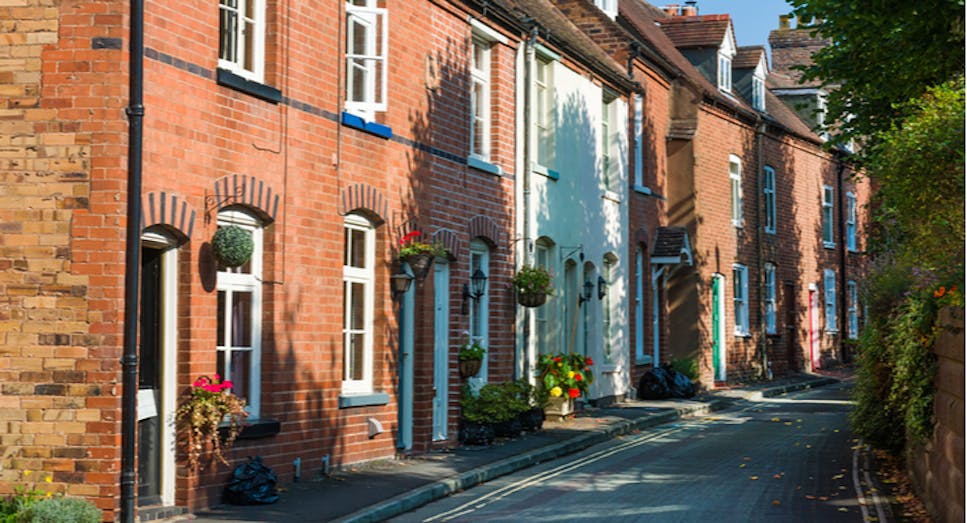 What is rent guarantee insurance?
If you are a landlord, non-payment of rent is always a risk – even if you have years of experience, are rigorous about tenant checks and references, or employ a trusted letting agent to do it all on your behalf.
There are also many reasons why your tenants may not pay their rent – and few are deliberate or malicious.
Your tenant may have lost their job for example, be going through the breakdown of a relationship, or suffering with their mental health.
But as their landlord, the question still stands; if you are affected by non-payment of rent, could you comfortably afford to pay your mortgage and other costs related to the property?  What about the legal fees if you were forced to issue court proceedings against your tenant?
This is where rent guarantee insurance comes in.
How does rent guarantee insurance protect your rental income?
Rent guarantee insurance covers the rent if your tenant defaults on payments. You can buy policies to cover six- and 12-month tenancy agreements.
However, this doesn't always mean you can claim for six or 12 months missed rent – rent guarantee insurance can come with conditions and exclusions which limit the number of missed rental payments it's possible to claim on.
For example, some policies require that you have had rent guarantee in place previously if you want to make a claim straight away. And, if it's the first time you have had rent guarantee cover, the policy may stipulate you need to wait for 90 days from its start date before you can make a claim.
A cap is also applied to the number of months missed rent it will cover, say four or five months – or until the contract ends or the tenant is evicted, whichever happens soonest.
Is there an excess on rent guarantee insurance?
An excess is the amount you must pay towards any claim and – as with any other type of insurance – it will typically apply to rent guarantee cover.
A cost of one month's rent is not uncommon although some policies come with a fixed fee, of say £500.
How might rent guarantee insurance work in practice?
Tenant fails to pay the contracted monthly rent of £1,000 when it is due on 25 July

Contact your insurer straight away and request a claim form – policies usually stipulate between 31 and 60 days – but the sooner, the better

Contact your tenant and request unpaid rent in writing – and again 7 days later if not received. If you employ a letting agent, it will do this on your behalf

If your tenant still fails to pay, you can start your claim – providing your policy has been in place for 90 days

Assuming the excess payable is one month's rent, you will start to receive the £1,000 payment from 25 August

You can continue to claim on unpaid rent until the maximum number of months stated on the policy, your tenancy agreement ends or your tenant is evicted – whichever is soonest

Your insurer may also pay legal expenses including court costs to obtain vacant possession up to a capped amount. Although cover may have to be bought separately. Check your policy
How much does rent guarantee insurance cost?
The cost of rent guarantee insurance depends on:
The type of property

The level of rental income

How comprehensive the policy is – some providers offer 'basic, standard and premium' options

Whether or not legal cover is included
As a benchmark however, figures from Simply Business puts a typical cost of a one-year 'tenant default' policy at less than £75 (although legal cover will need to be purchased separately).  For context, it puts the average claim at just under £650.
A good way to keep the cost of rent guarantee insurance down is to compare quotes from a range of different providers. This is easy to do at MoneySuperMaket with our free and impartial landlords insurance comparison service.
What do I need for rent guarantee insurance?
Most rent guarantee insurance policies stipulate that tenants have either appropriate references – ie, from a former landlord, managing agent, or employer – OR a registered guarantor that will cover their rent if they fail to pay.  
It will also want to see that all tenants have been credit checked.
In addition, your tenant might also require a particular type of tenancy agreement, as well as protection of the tenant's deposit under one of the government's approved tenancy deposit schemes.
It's important to take heed of any criteria like these, as failing to comply could result in your claim being invalid.
What if I get into a legal dispute with my tenant?
Getting involved in a legal dispute with your tenant over things such as rent collection, damage to the property, or even eviction can prove stressful, costly and time consuming.
Legal expenses insurance could therefore prove a welcome addition to your insurance armoury – as well as provide peace of mind even if you don't need to use it.
You may find that rent guarantee insurance already includes legal expenses cover, though you can also buy it as a separate policy.
There is usually a limit to the amount that you can claim under legal expenses cover and you might also find that you can only employ a solicitor from the insurer's chosen panel of insurers. As ever, check the small print.
What other types of insurance can I get as a landlord?
Rent guarantee insurance is just one of several you might consider as a landlord. Here are some others:
Landlords buildings insurance
This is a must as it covers the structure of your property in the event of fire, storm, flood and subsidence. It's also a condition of a getting a mortgage on the property.
Landlords contents insurance
This covers fixtures and fitting within your property as well as furnishings if you are letting the home furnished. Find out more at our guide.
Unoccupied property insurance
This covers so-called void periods, where your property is without tenants – and you are without income. Find out more at our guide.
Legal cover
This covers legal expenses incurred as a result of damage, theft, rent arrears and eviction. It can be bought as a bolt-on to rental guarantee or other landlord insurances – but also as a separate policy.
Guide to landlord insurance
Finding a cheap landlord insurance policy is a great idea – but you will need to make sure you have the right cover for your needs.