A guide to landlord responsibilities
When you own and let a property, you need to meet certain responsibilities to guarantee the safety of tenants, as well as the safety of your investment. Here's everything you should know
Owning and renting a property can be a good investment and a great way to secure a regular income, but that doesn't mean it's all plain sailing. Being a landlord involves fulfilling a number of responsibilities to both your property and your potential tenants, ranging from health and safety to building maintenance and various financial obligations.  
Safety standards
Renting out a property you own means you are responsible for its condition and the safety of the tenants. This means it's up to you to make sure the property is in a liveable state, which means you need to have:
Alarms – under the smoke and carbon monoxide alarm regulations 2015, private landlords must have a minimum of one smoke alarm on each storey of their property. If you have any appliances that burn solid fuel, such as coal or wood, then the rooms containing these appliances must also have a carbon monoxide alarm. It's your responsibility to check that the alarms are working before every new tenancy agreement begins.

Fire safety – any furniture you supply to the property should meet the furniture and furnishings fire safety regulations, including beds, sofas, and chairs and all other items you provide. You can check whether items comply by looking at the label or going straight to the manufacturer.

Gas safety – you'll need to have your property checked once a year by a Gas Safe engineer, who'll look at any appliances as well as piping and flues before suggesting repairs as needed.

Electrical appliances – it's also a landlord's responsibility to make sure that any and all appliances that use electricity are working and safe for use before each tenancy. And if your property also comes under House in Multiple Occupation (HMO) rules, you'll be legally required to get an Electrical Installation Condition Report. If it isn't an HMO, it is still recommended, as it's your duty to maintain the structural safety and integrity of your property – which includes any electrical installations.

Water quality and Legionnaire's disease – by law you have to assess the safety of the water in your property, due to the risk of Legionnaire's disease bacteria developing in stagnant waters. This can be self-assessed, but if you aren't sure or you believe there may be a higher than normal risk, you can hire an assessor. While it might be a rare occurrence in the UK as the water systems here don't often involve water tanks, it's still worth checking to make sure.

Inspections – landlords can arrange inspections of electrical appliances, and when something has been tested by an electrician to guarantee its safety, this should be indicated by a PAT (portable appliance test) sticker. Your council may inspect your property if your tenant requests it, or if a local property survey suggests yours might be dangerous, and they'll do this using the Housing Health and Safety Rating System (HHSRS). If they find anything, they may issue a notice for it to be improved, fix it themselves and charge you, or stop that area of the property – or the whole property – from being used.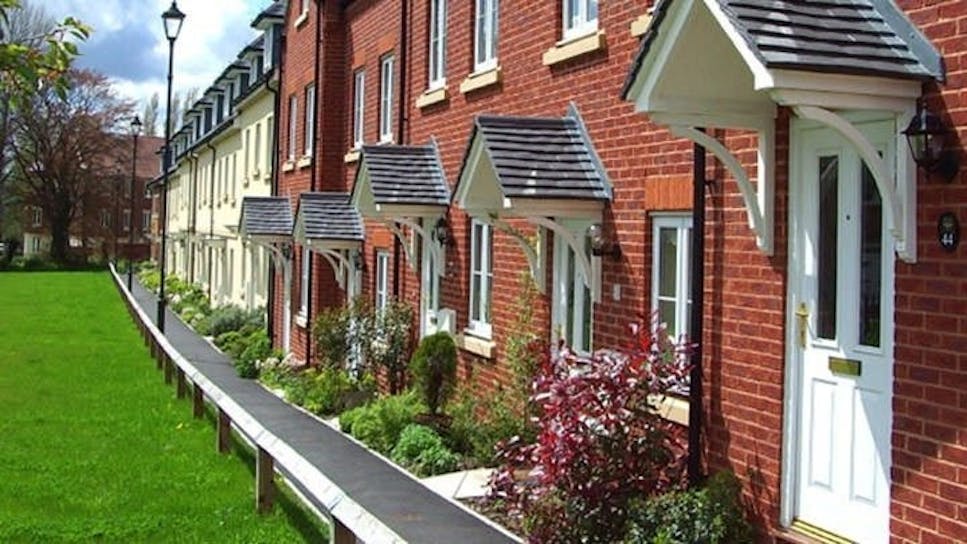 Maintenance and repairs
Being a landlord also includes a number of repair and maintenance obligations, such as:
The Landlord and Tenant Act 1985
The Landlord and Tenant Act 1985 makes landlords responsible for a number of aspects that makes a property 'fit for purpose'. This means you must:
Keep the property in good repair

Make sure it's structurally sound

Take action to prevent damp

Allow natural light into the property

Install adequate ventilation 

Supply it with water and electricity

Provide water and space heating methods

Insulate the property and make sure it's energy efficient

Have facilities for personal hygiene, drainage and sanitation, food cooking and preparation and waste water disposal
What if the repairs aren't done properly?
If you haven't provided adequate repairs, or refuse to carry them out at all, there are steps a tenant can take to rectify this.
They can take you to the small claims court if the repair costs are under £1,000, but sometimes they may be able to take the cost of repair out of their rent payments if they do the repairs themselves.
They can also request an inspection from the council through the HHSRS, who'll have to take action if they find any serious hazards.
What if the property is temporarily unfit to live in?
Major repairs might mean your tenants have to temporarily vacate the property for any work to be carried out. You can ask them to do this, but it can help to agree with your tenant on how long the repairs will take and confirm they're able to move back in once the repairs are done. This can keep both parties fully informed to prevent misunderstandings.
If you're planning major repairs or redevelopments, you can get a court order to ask your tenants to leave the property – and providing alternative accommodation could possibly make it more likely that the court will grant you the order.
Tenants can sometimes claim a rent abatement, which is when the rent is reduced for major repairs, but your tenancy agreement may also let you raise the rent after the work.
Financial responsibilities
Being a landlord also includes a number of financial obligations, such as:
Income tax
You don't need to pay tax on the first £1,000 of your annual income that comes from property rental. However, for anything between £1,000 and £2,500, you should contact Her Majesty's Revenue and Customs (HMRC).
If your rental income is between £2,500 and £9,999 after permitted expenses, or above £10,000 before these expenses, then you have to report it on a self-assessment tax return.
Expenses can include:
Legal fees

Accountants' fees

Buildings and contents insurance

Interest on property loans

Maintenance and repairs (not improvements)

Utility bills

Rent, ground rent, service charges

Council tax

Paid services i.e. cleaning or gardening

Other direct property letting costs, such as phone calls, stationary, advertising
However, if you think you may have not paid all the tax due from you, you can report it to the HMRC, who will calculate your liability and a schedule for payment.
Landlord deposit scheme
There are government schemes designed to protect the deposit of assured shorthold tenants – those tenants renting from a private landlord or through an agency, normally for 6 - 12 months. The deposit is in case your tenants damage your property or fail to pay rent, in which case you can deduct money that would otherwise be returned to the tenant at the end of the agreement.
If you're letting out your property through an agent, you can ask them to protect the deposit. Deposits are protected through the government schemes, one of which you must use – you also have to give your tenant information about the scheme. The deposit must be protected for the duration of the tenancy.
You should also make sure your tenants know the difference between the refundable costs they pay, such as security and holding deposits, and non-refundable costs like advance rent payments and admin fees - which don't have to be protected.
National Insurance Contributions
Being a landlord can also be seen as a form of business, if you fulfil these criteria:
You make at least £6725 a year in profit

Landlord is your main occupation

You own and rent out more than one property

You're in the market for new properties to buy to let
This means you'll have to pay Class 2 National Insurance, though if your profits are under the threshold, you can still pay this voluntarily to help make sure you get the full state pension.
Your tenants
You also have to consider your responsibility to tenants:
Rent increases
There are different rules regarding whether you can increase the rent for your tenants, depending on the basis of the tenancy – whether it's fixed-term or periodic.
For fixed-term tenancy rent increases, you'll either be able to raise the rent at any given point – if it says so in the tenancy agreement – or you'll have to wait until the agreement runs its term.
If the tenancy is periodic – it's renewed weekly or monthly – you're generally only able to raise the rent price once annually. This can be done either through a mutually agreed contract or a form for 'Landlord's notice proposing a new rent'. The form must be submitted with at least one month's notice though.
You should be reasonable with your rent increase, as your tenant can go to the First Tier Property Tribunal, who can decide the right amount for you.
Right to enter
As the landlord of the property, you're legally allowed to enter the premises for inspections and repairs. You'll need to give at least 24 hours' notice, but there may be exceptions in the case of an emergency. You should remember that tenants have the right to remain in the property as the repairs are carried out.
Tenancy right to rent
You also have the responsibility of ensuring your tenant or future tenant has the right to rent property in the UK, as part of the Immigration Act. You should request that they provide copies of original ID – and a visa if they require one – so you can check their status.
If your tenant doesn't have the right to rent, you're required to take steps towards evicting them. This can either be through a mutual agreement or, if your tenant is unwilling to leave, you can ask the High Court bailiffs. But you must still give your tenants 28 days' notice before taking this step – which has to be on a particular form attached to a Home Office notice.
If you have a lodger, not a tenant, then you only have to give them reasonable notice – no form is required.
Eviction and harassment
If you want to evict your tenant then there are strict procedures you must follow, depending on the type of tenant they are.
For assured shorthold tenants, you must:
Give a section 21 notice if you want them out after the term ends

Give a section 8 if they've broken any tenancy terms

If your tenants owe you rent and won't leave by the date you've given on the notice, you can give them a standing possession order after applying for one from the court

If you don't want to claim unpaid rent then you can apply for an accelerated possession order

If they still won't leave, you can apply for a warrant for possession, which means bailiffs can intervene for you
For excluded tenancies, you don't need to go through court, you just need to give reasonable notice - which is normally defined as the length of the rental payment period. For example, if they pay monthly, you need to give them a month's notice – this does not need to be written, a verbal statement will be enough. If they still remain, or if their possessions are still there, you'll be allowed to change the locks.
For assured and regulated tenancies there are a different set of rules as these tenants have increased protection from evictions. Anyone who started a tenancy before 27 February 1997 could be included in this.
Legal disputes
If you have a dispute with your tenant - if they haven't paid rent or have damaged your property, for example - there can be ways to resolve the issue before you have to consider a legal approach:
Dialogue – you can speak with your tenants and try to sort the problem out.

Formal communication – sending a letter to your tenant with the issues set out in writing should be the next step.

Mediation – if there is still no resolution in sight, you can use a mediation service, who will act as a referee of sorts to help solve the problem. While they might still charge a fee, it is generally cheaper than going to a solicitor and starting a small claims court process. It's worth noting that you can get free advice about housing issues and tenancy disputes from Shelter and the Citizens Advice Bureau.
Small claims court
For disputes worth less than £5,000, or less than £1,000 for cases involving property repairs, you might have to go to small claims court. You can file a form either online for a set amount of money, or via post for an unspecified amount - however, this will involve a fee. If the person on the other side of the case denies owing money, and the claimant doesn't agree with the denial, then there may be a hearing as a result.
A court can order the defendant to pay if they don't respond to the claim or if they say they do owe money but don't pay. If the defendant still refuses to pay or to carry out the necessary work, there may be a possibility of further court action, as well as bailiff involvement, fines, and even prison time.
Houses in multiple occupation (HMO)
A property that is home to at least three tenants, who make up more than one household but share either a kitchen or a bathroom (or toilet), is seen as a house in multiple occupation. A household is defined as either one person, people living together who are part of the same family, or people married and/or living together.
HMOs must have a licence if the property consists of at least three storeys, and contains at least five people. But councils can also class other types of HMOs as properties that need a licence – you should contact your council to make sure if you think this could apply to you.
They will then carry out a HHSRS check within five years of the application being received, and if there are any risks detected, you must repair them. You also have to tell the council if you're planning alterations to the property, if your tenants make alterations, or if your tenants have a change in circumstance (e.g. a child).
Landlord insurance
Investing in property can be a wise move, but you must remember there are many fees and costs involved in being a landlord. You're responsible for maintaining the property as well as providing multiple services for the tenants, so it can take a load off your mind to know you're covered if things don't go to plan.
Comparing landlord insurance on MoneySuperMarket means you can look through plenty of policies that can cover damages to your property, liability, loss of rent, legal expenses, and home emergencies – things you won't find on any standard home buildings or contents package. You'll be able to compare the extent of their coverage so you can make an informed decision and find the right deal for landlord insurance.