Stocks and shares ISAs explained
An investment ISA can offer the potential for higher returns than cash over the long term, but they come with risks. Our guide explains...
What is a stocks and shares ISA?
A stocks & shares ISA (S&S ISA), sometimes called an investment ISA, is an investment product that lets you invest in funds, investments, shares, stocks and bonds.
ISA stands for Individual Savings Account. Saving into any type of ISA is tax-efficient, as your savings (up to £20,000) will be protected from capital gains tax and income tax.
It's important to remember that when you invest your money, there is the risk that your investment could fall as well as rise.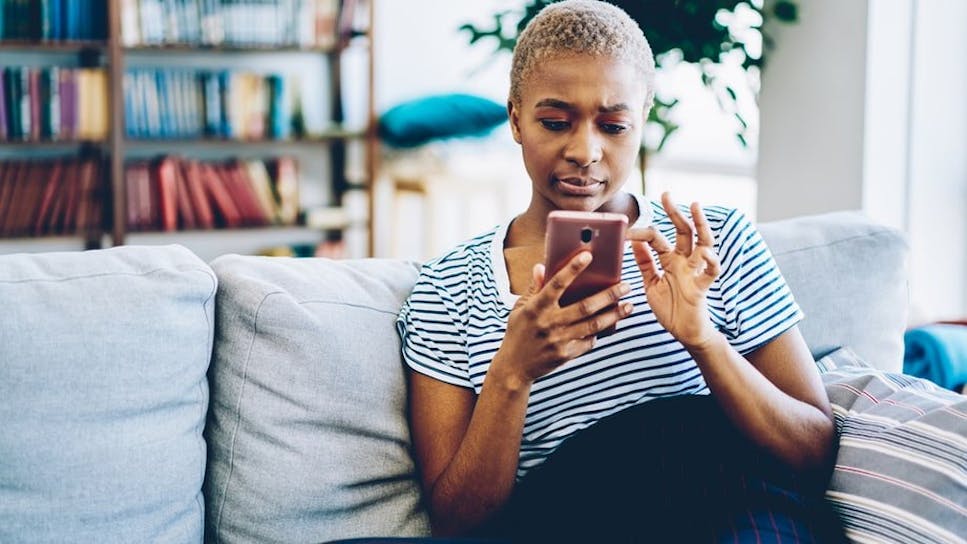 What should I consider before opening a stocks and shares ISA?
Here are some things to think about before you open a stocks and shares ISA:
Value of your investment: Always keep in mind that with a stocks & shares ISA, there is a possibility your investment could fall as well as increase. So be prepared that you could lose money with this type of ISA 

Fees and charges: S&S ISAs tend to have fund fees and charges, such as platform, management and exit fees when it comes to selling the assets 

Long-term investing: Because of market volatility, stocks and shares ISAs may not be suited to those looking for a short-term investment
How do stocks and shares ISAs work?
Here's what to expect with a stocks and shares ISA:
Find the right stocks and shares ISA for you: You start by choosing an appropriate stocks and shares ISA,factoring in the terms of the account and how much risk you want to take with your cash 

Your investment: Your money is invested in a range of assets, and you benefit – usually without having to pay income tax or capital gains tax – from the return as their value increases. You can withdraw the money when you wish 

Charges: Depending on the ISA provider and your underlying investments, there may be charges for managing the account and when you want to sell your investments
What are the different types of stocks and shares ISA?
There are two types of stocks and shares ISA:
Self-select ISA: If you want to be hands-on with your investment then a self-select ISA could be ideal. With this type of ISA, you choose the investments that you make. Because the market can be unpredictable and your investment could decrease in value, it's crucial that you research thoroughly before investing in any stocks.
Managed stocks and shares ISA: This is where an investment manager will look after the funds on your behalf to try to maximise your returns. There is usually a fee for this service.
What can I invest in with a Stocks and Shares ISA?
You can include a wide range of different investment products (sometimes called assets) in a stocks and shares ISA in the UK. These can include:
Individual stocks and shares  

Unit trusts 

Investment trusts  

Exchange-traded funds (ETFs) 

Government or corporate bonds 

Open Ended Investment Companies (OEICs)
What is the ISA allowance for the 2023/2024 tax year?
You can save up to £20,000 tax-free in an ISA for the 2023/2024 tax year. This is the same as the previous year, and the money can be invested entirely in a cash ISA, a stocks and shares ISA or split between the two.
You could also use a Lifetime ISA or part of the allowance, if eligible. You cannot roll your allowance over to the next tax year, so you have to use it or lose it by April 5.
Will I have to pay tax on my returns from an investment ISA?
You don't have to pay dividends tax, capital gains tax or income tax on the returns on your stocks and shares ISA.
If you move existing investments into a stocks and shares ISA, it could lead to a capital gains charge because your ISA provider has to sell the investments before re-purchasing them within the ISA. It depends on whether your investments have increased in value and if you've already used up your capital gains allowance.
Stocks and shares ISAs also don't shield you from inheritance tax or stamp duty when buying shares.
Is my money safe in a stocks & shares ISA?
As with all stocks and shares ISAs the value of your investment can go down as well as up, so you should choose your investments wisely and factor in your own appetite for risk.
If your ISA provider goes bust, then the money in your account is protected up to the first £85,000 through the Financial Services Compensation Scheme (FSCS). This is for UK ISA providers who are regulated by the Financial Conduct Authority.
Other useful guides
If you want to be in-the-know with investing, we've got a range of articles you can read:
Ethical stocks and shares explained  
Should I invest my money or save it? 
Find a stocks and shares ISA with MoneySuperMarket
Looking for the appropriate stocks and shares ISA can seem overwhelming, especially if you're new to investing. MoneySuperMarket can help you find an investment ISA, you can view a range of stocks and shares ISAs quickly and easily with us.  
We'll show you details about the different accounts, the minimum deposit you'll need to invest and the management fees and charges that might apply.
Frequently asked questions
What are stocks and shares?
A stock is a portion of ownership of multiple companies, for example, owning stocks in Meta and Google.
Shares are units of ownership in a specific company, for example, you could own twenty shares in MoneySuperMarket Group.
Can I transfer my stocks and shares ISA?
Yes, you can transfer your stocks and shares ISA in two ways. With an 'in specie' transfer, all your investments in your ISA are transferred to your new provider. With a 'cash transfer', your investments are sold and the earnings given to your new provider.
How many stocks and shares ISAs can I open?
You can only open one stocks and shares ISA in any tax year. But you can retain stocks and shares ISAs from previous years. You can also open one cash ISA each tax year.
Can I withdraw my money from a stocks and shares ISA?
Yes, you're able to withdraw money from your ISA whenever you want.
What is the difference between a stocks and shares ISA and a cash ISA?
A stocks and shares ISA is an investment where the return you get depends on the value of the assets you buy. This means it is variable and can go up and down.
In contrast, a cash ISA is a tax-free savings account, where you'll receive interest on your balance. As such, there is more risk to a stocks and shares ISA, but also the chance of better returns.