Our guide to ethical investing
More investors are seeking ISAs that invest in ethical companies - those that value the environment, sustainability and fair business practice. We explain more...
What is an ethical stocks and shares ISA?
An ethical ISA is an investment account where the funds are managed and invested in ethical companies' stocks and shares. These are shares that typically align with the investor's own beliefs, such as firms working towards a greener environment or support better workers' rights. This often means excluding investing in industries such as gambling, arms and weapons, tobacco, or fossil fuel extraction, for example.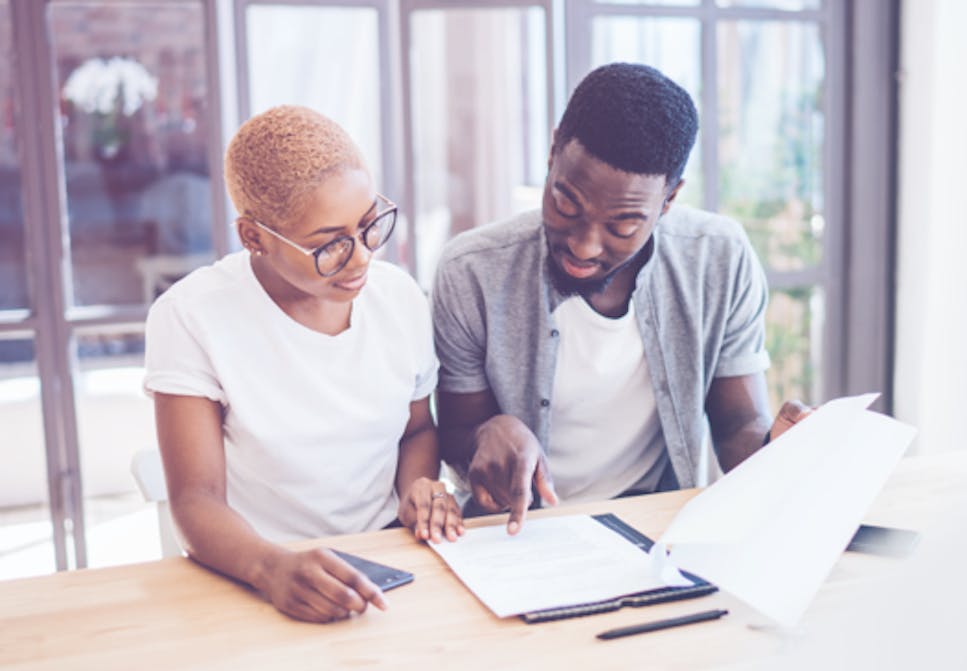 What stocks are classed as ethical?
Before being included in an ethical stocks and shares ISAs, companies should be analysed to check whether they are environmentally and socially responsible, and treat staff, customers and suppliers fairly. 
Stocks and shares that would generally be omitted by an ethical ISAs include those in sectors such as alcohol, gambling, arms, tobacco, the fur trade and pornography.
Do ethical investments perform better than regular funds?
As with all investments, future performance is difficult to predict, so it's not possible to say whether an ethical ISA will generate better returns than a regular fund.
Sustainable funds have historically seen competitive returns and while ruling out non-ethical investments may leave fewer funds to choose from, there are other advantages to ethical investments. 
They may be less likely to incur fines, for example, as regulators can levy large fines against corporations that breach social or governance rules.  
With legislation continually being introduced to keep businesses operating responsibly and protect the planet, they should also stay one step ahead of regulators.
How will my ethical ISA portfolio be managed?
An ethical ISA portfolio can be managed in different ways depending how hands-on you want to be with your investment. 
If you want full control, you can choose to manage the portfolio yourself, selecting the individual investments.
Alternatively, a fund manager can make decisions on your behalf, taking into account your ethical preferences including your attitude to risk. 
A third option is to use a robo adviser. This is where you use an online platform with advice and fund-picking based on mathematical rules or algorithms. 
What are the pros and cons of green investing?
There are pros and cons to ethical investment ISAs. These include...
Advantages
You can invest your money in companies that align with your principles

You can have as much input into choosing the ethical funds and sectors as you want 

The Financial Services Compensation Scheme (FSCS) offers investor protection should your investment platform go bust. However, your invested funds should be held separately anyway
ISA investments grow free of any tax
Disadvantages
If you decline to invest in certain funds because you disagree with their values you will miss out on potential returns from those companies  

Fees: As with regular stocks and shares ISAs there can be set-up, platform and ongoing management fees with ethical ISAs. However, these should not be higher just because the investment is ethical

Investments can go down. As with all investing you cannot remove risk completely. While you hope the investment will go up in the long term, there is a chance it will lose value too
How to choose the best ethical investment ISA
Choosing the best ethical investment ISA for you will come down to the following factors: 
What ethical considerations are most important to you? Given we all have different values, research where the funds are invested before making your final choice.
Your level of risk? Investments provide different levels of risk with higher risk stocks having the potential to provide greater returns but also larger losses.
How hands-on you want to be? Decide how much control you want to take over your investments or whether you'd prefer to have a fund manager making decisions on your behalf. While you benefit from their expertise, there are likely to be additional fees if you use a fund manager. A self-select ISA means you have the control to choose funds and stocks.
What are the fees? Charges for ethical stocks and shares ISAs may include annual management fees, platform charges, cost of buying and selling funds and transfer out fees. This could eat into your returns so check you're happy before deciding where to invest. 
What is the minimum deposit? There is often a minimum lump sum to open the account. This may be an issue if you don't have a large amount to invest initially and instead want to start small and add regular investments. Some ISAs will have minimum monthly contributions, such as £25 or £50 - but some may be higher.
How has the fund performed in the past? You may want to look at the historical performance of the fund, but remember it is not necessarily an indicator as to how it will perform in the future.
Can I transfer to an ethical investment ISA from my regular Stocks and Shares ISA?
Yes, you can transfer some or all of your ethical investment ISA to a regular stocks and shares ISA without losing your tax-free status. You should contact your provider to arrange the transfer and not just withdraw the money and reinvest it. This will ensure you retain the tax-free benefits from previous years, leaving you free to utilise this year's £20,000 ISA allowance. 
Compare Ethical Stocks and Shares ISAs with MoneySuperMarket
You can view ethical stocks and shares ISAs with MoneySuperMarket. We have range of stocks and shares ISA options from leading UK providers. 
We'll show you the required minimum initial investment, how the account is managed and highlight any fees and charges so you can compare before making your decision. Once happy with your choice, you can click through and open your account online.