Find out what renters insurance is and what it covers
If you're renting your home, you can insure your home and belongings with renters insurance. This guide will outlines what renters insurance is and how it works.
What is renters insurance?
Renters insurance is cover made for tenants rather than people who own their homes. It'll protect you against the cost of repairing or replacing your belongings if they're stolen or damaged by a flood or storm. You might've also heard of it as tenants insurance or simply just contents insurance – the key thing to remember is that this policy covers your belongings, and not the structure of the property itself.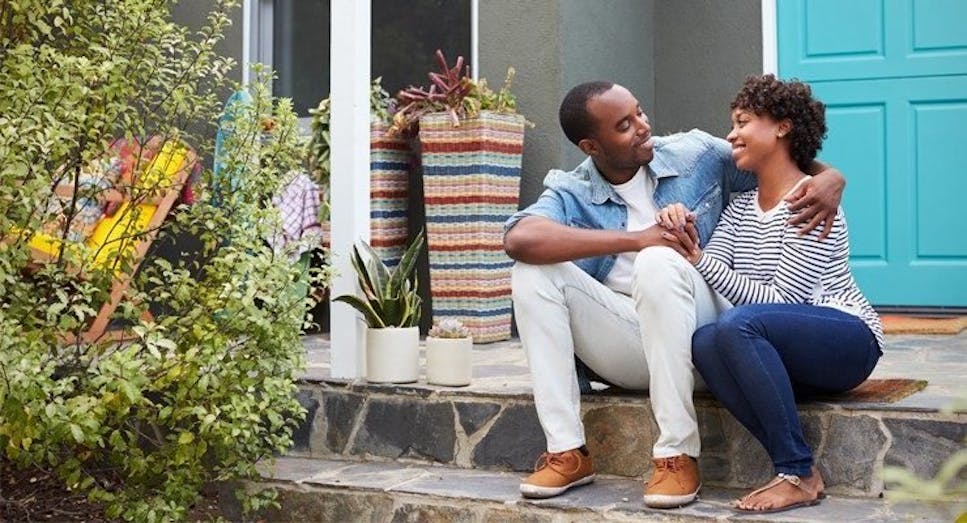 Do I need renters insurance?
Renters insurance isn't legally required like car insurance is, but it'll give you peace of mind that you'll be financially protected if your belongings are stolen or damaged. Floods, fires and burglaries do happen, and your premiums will seem like a minor expense compared to the cost of replacing expensive belongings like jewellery, TVs or computers.
What other cover can I get with renters insurance? 
When you take out renters insurance you'll be given the option of adding out-of-home, accidental damage and legal cover to your policy to boost your protection.
Out-of-home cover
Out-of-home cover insures your belongings against damage or theft when you've taken them out with you. It means you'll be able to claim if your phone or handbag is stolen while you're out and about.
Accidental damage cover
Accidental damage covers you for damage caused by unintentional actions, such as spilled wine on a sofa or a dropped television set. Not all policies offer the same level of cover, so it's worth checking how much you'll be insured for.
Legal cover
Renters legal cover insures you for legal costs if you need a solicitor for contract issues, or if someone is injured in the property you're renting and holds you legally responsible.
Will renters insurance cover me if I'm renting in other situations?
Renters insurance can offer cover for several situations, including:
Living in a flat
Your belongings should still be insured whether you live in a house or a flat – just remember to tell your insurer when you take the policy out as it might affect your ability to claim if you don't.
Living in student accommodation
If you're renting student accommodation you might find premiums are a little higher, but some providers offer specialised policies for students.
Living in a shared household
Living in shared accommodation might limit your options a little, and some insurers won't want to cover you because the risk that you'll claim is higher. You should still be able to find cover, but it'll probably cost more than a standard policy – and if you take out insurance without telling the provider you're in a shared home, you might not be able to claim at all.
What insurance do homeowner's need?
Homeowners insurance is what you take out when you own the property you're living in, and it generally comes in three forms:
Contents insurance
A contents-only policy covers the contents of a home, such as furniture, clothes and collectibles.

Buildings insurance
A buildings insurance policy pays out for damage to the structure of a home, as well as sheds and outhouses.

Combined home insurance
A combined policy covers both the building and its contents in the event of damage.
Will my landlord have homeowner's insurance?
If you're a tenant, your landlord should have a buildings insurance policy as it's their responsibility rather than yours. This means it's up to your landlord to make a claim if the building is damaged after a flood, fire or explosion, or a burglary. They might also have their own contents policy, which will cover them for damage to the contents they've supplied for the home – for example, if your landlord provided carpets or furniture.
Are my belongings covered under my landlord's contents insurance?
Any belongings you've bought yourself won't be included in your landlord's policy, which is why you'll need to take out your own cover. This is what renters insurance is for – it'll protect things like your gadgets, clothes, jewellery and home entertainment systems.
Will my landlord's homeowner's insurance cover me for anything?
Your landlord might have accidental damage cover as part of their own contents insurance, so if you cause unintentional damage to their belongings the insurer should pick up the tab. If they don't, the cost of any damage you do is likely to be recovered from your security deposit. They might even have alternative accommodation cover on their policy, so if the property becomes inhabitable – for example, as a result of a flood or fire – the insurer will pay for the cost of finding you a place to live until you can move back in. Don't take this as a given - you should always check with your landlord to see what cover they have, to avoid any unpleasant surprises.