Insulate your home and save energy
Read our guide to find out how insulating your home could save you money
Why do I need home insulation?
If your home isn't properly insulated, you can lose heat through the roof, the walls and even the floor. Insulation prevents heat from escaping, and allows you to keep your home warm in winter and cool in summer without using too much energy.
Home insulation means putting less strain on your boiler and your budget – and less strain on the environment too.
According to government figures, 66% of homes with a loft have loft insulation, and 70% of homes with a cavity wall have cavity wall insulation. But that still leaves more than 30% of households paying more than they need to for heating – which will often amount to hundreds of pounds every year.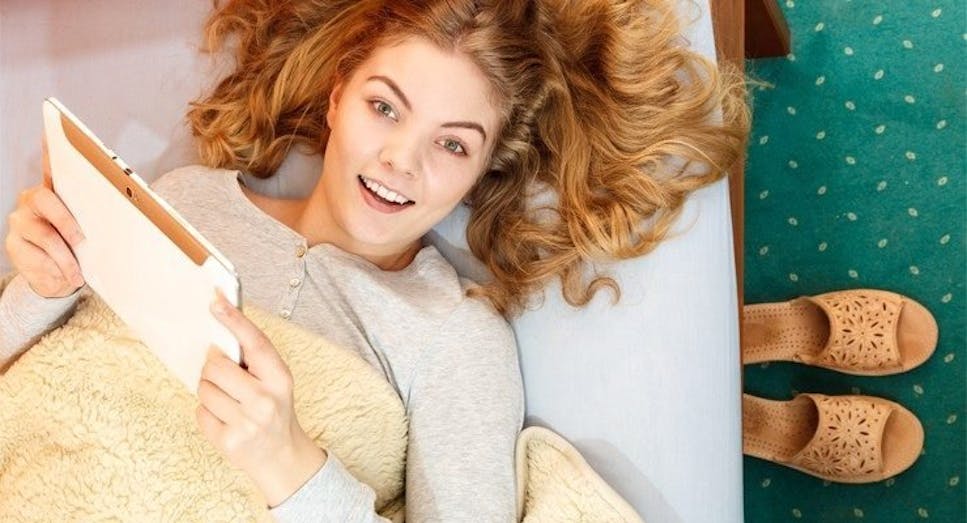 Where do I need insulation?
You can use insulation wherever heat escapes from your home. These are the main places in which insulation can help:
Walls: About a third of all heat lost from an uninsulated house leaks out through the walls. Depending on the kind of home you live in, you can prevent this with cavity wall insulation or solid wall insulation. Solid walls are more expensive to insulate, but it's well worth it – they lose twice as much heat as cavity walls, so you'll save even more

Roofs or lofts: An uninsulated house loses a quarter of its heat through the roof, but you can stop this with loft insulation

Floors: Around 10% of a house's heat escapes through the floors

Draughts: A surprising amount of heat is lost through poorly sealed windows, doors, and chimneys – and draught-proofing is one of the cheapest and easiest ways to keep your home warm for less
Cavity wall insulation
Cavity walls are exterior walls with two layers and a narrow gap in between. They lose less heat than solid walls, but can still be improved with insulation.
If you live in a home built after the 1920s, chances are it has cavity walls. You can check by looking at the bricks: if all the bricks on your external walls are laid lengthways in an even pattern, you probably have a cavity wall. If some bricks have the smaller ends facing outwards, it's a solid wall.
Cavity wall insulation works by injecting foam or mineral wool into the gap between the layers. This traps heat inside your home in the winter, and keeps it cooler in summer.
If your home has been built since the 1990s, you probably already have cavity wall insulation. If you live in an older home, it's a good idea to make sure – 30% of eligible homes are uninsulated, so you have the opportunity to save hundreds of pounds on your energy bills.
Solid wall insulation
Buildings with solid walls lose considerably more heat than those with cavity walls – but according to the Office for National Statistics, 91% of houses with solid walls don't have insulation.
This is likely because solid walls are much trickier and more expensive to insulate, and there are fewer opportunities for financial help. However, insulating solid walls can save you far more on your energy bills – up to £435 a year for a detached house.
There are two types of solid wall insulation: internal and external. Internal wall insulation involves fitting insulation to the inside of your home to prevent heat leaving through the walls. It's cheaper, but it will slightly reduce your floor area and it can be disruptive – so it might help to insulate one room at a time rather than insulating your whole home at once.
External insulation involves fitting insulation boards to the outside of your home. It's more effective and you won't lose any floor space, but the cost is also higher – up to £13,000. It will also change the appearance of your house, so it may not be an option if you live in a listed property or a conservation area.
Loft insulation
Loft insulation stops heat from escaping from the roof of your home. You can either insulate the floor of your loft – keeping heat inside your home – or, if you use your loft as a living space or for storage, you can insulate the inside of your roof.
Usually, you'll insulate your loft with rolls of mineral wool or foil-backed felt. These are quite easy to install yourself, but you can find a professional to help you. In some cases, particularly if your loft isn't easily accessible through your home, a professional might spray an insulating foam into your loft.
If you have a flat roof, it's usually better to insulate your roof from above. Flat roof insulation will usually save you the same amount of money as insulating your loft.
How much does insulation cost?
The average price for cavity wall insulation is around £725 for a detached house, £475 for a semi-detached house and £370 for a terraced house, according to figures from the Energy Saving Trust

If you have solid walls, the price is considerably higher – it'll cost around £7,400 for internal insulation for a semi-detached house, and up to £13,000 for external insulation

Loft insulation is much cheaper – the average price is £395 for a detached house, £300 for a semi, and £285 if you live on a terrace. However, this depends on how you're using your loft and if it's accessible from your home

The kind of floor insulation you can get depends on the home you're living in. Every house is different, and professional floor insulation can cost anywhere from £500 to £1,300

Draught-proofing your home is cheap and easy – you can do it yourself with simple materials like foam strips and letterbox brushes from any DIY shop. Professional draught-proofing for an entire home will typically set you back about £200
How much money can I save with insulation?
Properly insulating your house is one of the best ways to keep down the amount of money you spend on energy. With insulation, you can save hundreds of pounds a year.
Cavity wall insulation will save you around £255 a year in a detached house, £150 a year in a semi-detached house, and £95 in a terrace. If you have solid walls, you can save even more money: without insulation, you're spending an extra £435 a year in a detached house and £260 in a semi.
By insulating your loft, you can knock an average of £135 a year off your energy bills in a typical semi-detached house. With an average installation price of £300, this means the insulation pays for itself in just over two years. In a detached house, the savings are even bigger. You'll have to pay £225 less for energy, meaning you recoup the cost of insulation in twenty-one months.
Insulating your floors can save you anything from £25 to £70 a year or more, while draught-proofing your home saves an average of £20 a year – and makes your home more comfortable to boot.
Can I get home insulation for free?
If you receive certain benefits, you may be able to get insulate your home for free under the Energy Company Obligations (ECO) scheme. The scheme covers loft and wall insulation, and you might also be able to get some money towards upgrading your boiler.
Some of the benefits that qualify you for free insulation under ECO include:
Universal Credit

Jobseeker's Allowance

Disability Living Allowance

Income Support

Child Tax Credit (if you're also below a certain income level)
Not all energy providers will offer you free insulation – but some will help insulate your home for free even if you aren't a customer. Depending on your circumstances and your provider, you might get insulation installed entirely for free, or you may get a partial grant to cover some of your costs.
The ECO scheme only operates in England, Scotland, and Wales. If you're in Northern Ireland, you may be able to get free insulation by contacting the Bryson Energy advice line.