What to do if your energy tariff is ending
Money-saving deals are hard to come by right now. So what should you do if your tariff is ending imminently? Get up to speed with this guide.
Energy tariff end-dates explained
If you choose a fixed-rate energy deal, the price you pay for each unit of gas and electricity is locked down for a set period – usually one or two years. These plans can save you a lot of money on energy, but they don't last forever. Once you reach the end date of the tariff, you'll automatically roll over onto your provider's standard variable-rate deal, which can be more expensive.
Thanks to Ofgem regulations, your provider can't charge you any exit fees if you switch within 49 days of the end of your current tariff. That's why it's important to know when your tariff ends – if you miss the 49-day window you won't just get a higher energy bill, you'll be charged more to get out of it.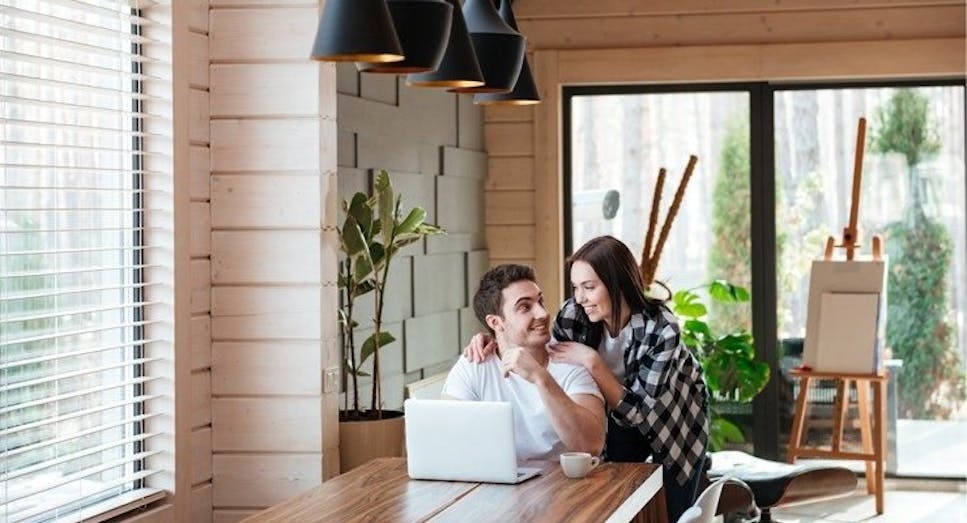 How do I find out when my energy tariff ends?
Find your most recent energy bill: Your end date will be provided in the section dedicated to your key information, which includes details such as your tariff name and your account number

Call your energy provider: Your supplier will be able to give you your end date over the phone. If you have your account number handy they will be able to locate your details quicker

You'll receive an end of tariff notification: Energy suppliers have a legal obligation to notify account holders when their tariff is approaching its end. You'll receive this 42 to 49 days before your tariff ends
What should I do when my fixed rate energy tariff ends?
When you approach the end of your energy tariff,  it's a good idea to start looking at other options. 
Over recent years, it has been easy to switch to a cheaper tariff. As well as lower prices, you may be able to get better service, and from a supplier that sources electricity from renewable sources. 
However, at the moment (February 2022) the energy market is seeing unprecedented price rises. This means that sticking with your current tariff for the time being is the best thing to do. 
Run a comparison on Moneysupermarket and if you can't currently save, then leave your email and we will let you know when you can.
If you decide to switch at some point in future, it's worth noting that the process is very easy. 
There'll be no interruption to your service and everything should be sorted out by your new supplier.
Better still if you choose to fast track your energy switch, it should be complete in just five working days.
For more information about how easy the process is, read our guide to switching.
What happens if I don't switch after my tariff end date?
If you don't take any action when your fixed rate tariff ends, you'll be automatically put on your provider's standard variable rate plan. The government puts a cap on the amount your provider can charge, which means that the price for a typical customer is limited to £1,971 (as of February 2022).
However, keep in mind that the energy price cap limits energy prices, not energy bills – you could still pay more, depending on where you live, how much energy you use, and how you pay your bill.
Can I switch energy providers before my tariff end date?
Yes – but you might have to pay a fee. When switching becomes available and you find a cheaper tariff on the market, be sure to factor in any fees your provider will charge you for leaving before your contract finishes. In most cases, it's cheaper to wait until your tariff ends before switching.
Some of the most expensive exit fees can be in the region of £30 – £50, particularly if you are on a two-year fixed tariff. These costs can sometimes offset the savings you can make by switching.
You can find out if your current energy tariff has exits fees by checking your energy bill or calling your energy provider.
What if my business energy tariff is ending?
If you have a business energy contract, you can't start comparing deals until your current deal enters its 'switching window' – this could be anything between one and six months before its end date. Because of the way commercial energy contracts are drawn up, you can't actually switch until your current deal ends.
If you let your business energy deal end without switching or agreeing a new one with your supplier, you'll either be placed on an expensive 'out-of-contract' rate or signed up for another year on an equally pricey 'rollover' contract. That's why it's important to compare deals and arrange a new commercial energy deal as soon as your current one enters its switching window.
To compare tariffs, give our energy experts a call now on 0800 088 6986.
Keep an eye out for future deals
Although it's not possible to switch tariffs right now, we recommend you to leave your email with us – once deals are up and running again, we'll be in touch with the best ones for you.