Finding the perfect boiler
If you have central heating, around 60% of what you spend on your energy bills goes towards running your boiler.
Buying the perfect boiler might not be up there with buying a top of the range home entertainment system or a new car. But choosing the right boiler could help boost the amount you have in your kitty to fund such purchases by slashing your energy bills.
And that's not to mention the fact that an efficient and effective boiler will keep you warm and well supplied with hot water.
That's why learning a bit about the three main kinds of boiler can stand you in good financial stead.
Types of boiler
1. Combination boiler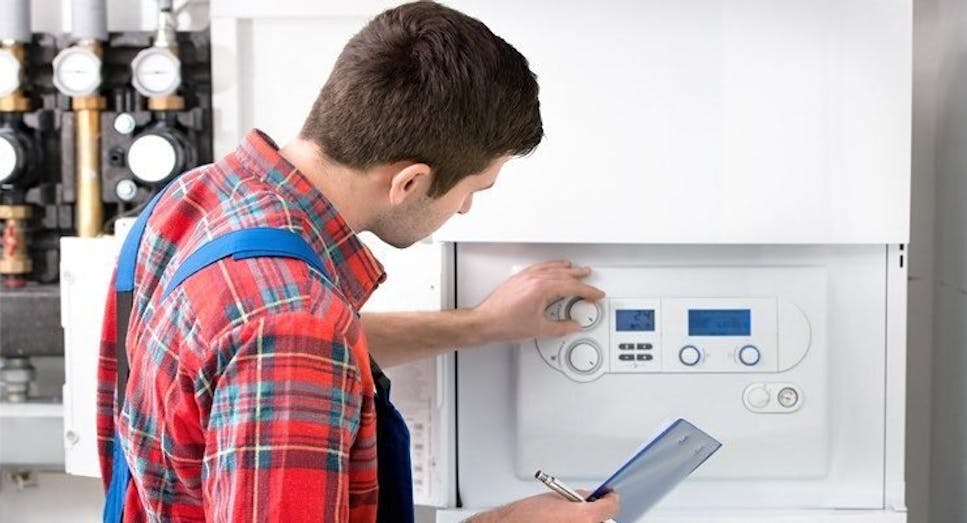 What is a combination boiler?
Combination or 'combi' boilers, found in around two-thirds of properties, heat your radiators and provide hot water. They combine the functions of a traditional boiler - basically a hot-water cylinder and a cold-water tank - into one unit.
Brands such as Baxi, Glow Worm, Worcester Bosch and British Gas provide combi boilers, which vary in shape, size and cost depending on the spec of the unit.
Pros of combination boilers
Combination boilers are compact and easy to store.

They don't need to be installed in a loft.

They are perfect for smaller homes with fewer bathrooms.

Less structural change to pipes so installation tends to be cheaper.
Cons of combination boilers:
May not be suitable if you have a big family or lots of bathrooms, as you will be unable to run hot water from two sources at once for any length of time.
2. System or 'sealed system' boiler
What is a system boiler?
System or sealed system boilers use cylinder storage (stored in an airing cupboard) to provide both central heating and hot water.
Pros of a system boiler
Ideal for larger homes with multiple bathrooms and en-suites.

Suitable for households with several occupants as a constant supply of hot water is provided to multiple taps.

They don't require installation in a loft.
Cons of a system/sealed system boiler
You will have to wait for water to heat up in the storage cylinder if it runs out.

Can be tricky to find space for a cylinder unit.
3. Open vent boilers
What is an open vent boiler?
Regular boilers (often referred to as traditional, conventional or heat-only boilers) provide central heating and hot water by way of a storage cylinder housed in the airing cupboard and water tanks kept in your loft.
Pros of an open vent boiler
They have a high water flow rate, making them ideal for a powerful shower.
Cons of an open vent boiler
Can take up a lot of room in the average loft.

You will have to wait when the hot water runs out.

Finding space to fit a cylinder unit can be difficult.
Why should I change my boiler?
Most people stick with the boiler they inherit when they move into a property.
But investing in a newer, fuel-efficient boiler that's more suitable for your home and usage can shave hundreds off your gas and electricity bills every year.
How much does a new boiler cost?
A new boiler typically costs between £2,000 and £3,000, including installation fees.
You may be able to get a free boiler under the Energy Company Obligation, which is funded by the 'Big Six' energy companies.
You'll need to be on a low income or certain benefits, and have an old, inefficient boiler to qualify. For more details, visit the Energy Saving Trust website.
How much does it cost to repair a boiler?
The type of fault or extent of damage will determine how much it will cost to fix your boiler. It can cost anything from £150 for a minor repair such as a replacement fan, gas valve or printed circuit board or closer to £300 for more serious work.
Our guide on the true cost of fixing a boiler explains the costs associated with repairs in more detail.
Looking after your boiler
Whichever type of boiler you have, maximise its lifespan and efficiency by having it serviced regularly.
Boiler breakdown and repair cover is also a worthwhile option. Visit our boiler cover page to find the right protection for your boiler.
Efficiency tips for your boiler
While investing in a new and energy efficient boiler will help bring down your running costs, the Energy Saving Trust recommends a number of smaller scale measures you can make:
Upgrade your heat recovery devices: There are a number of devices on the market, such as passive flue gas heat recovery systems, which help recoup any heat that escapes through the boiler's connecting pipes. This recaptured and lost energy is then used to heat your water.
Insulate hot water cylinders: Newer hot water cylinders are designed with insulation to stop heat escaping. If you have an older cylinder, you could save in the region of £25 - £35 a year by bolstering the insulation of your unit.
Invest in chemical inhibitors: The build-up of scale can reduce the lifespan of your boiler, as well as the effectiveness of radiators and heating circuitry. Chemical inhibitor can reduce corrosion and maintain the efficiency of your boiler. 
Can you save on your energy bills? Compare gas and electricity tariffs with us to find out.