What is a feed-in tariff?
The feed-in tariffs scheme is now closed to new applications, but many households continue to benefit.
The feed-in tariffs (FIT) scheme is a government programme that pays you for energy you generate and export to the National Grid. New applications to the FIT scheme closed on 1 April 2019, and in January 2020 it was replaced by the smart export guarantee (SEG) scheme.
However, households that have an eligible system in place to generate their own electricity from renewable or low carbon sources, such as solar or wind power, can still receive feed-in tariff payments – as long as they successfully applied by 31 March 2019.
Households keen to start generating their own renewable energy can also take advantage of the FIT replacement: the SEG.
What is a feed-in tariff?
A feed-in tariff pays you for surplus energy you produce at home via technology such as solar panels or wind turbines, and send on to the National Grid. Designed to encourage investment in renewable energy, feed-in tariff rates vary, but they can help reduce your energy bill.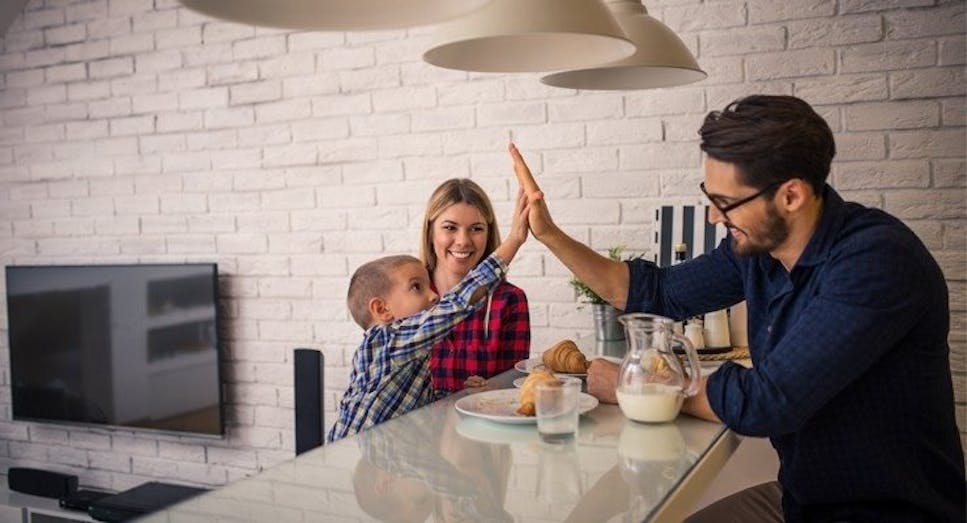 How do feed-in tariffs work?
The FIT scheme was created to encourage homeowners to invest in renewable or low carbon energy generating technology, such as:
Solar panels

Wind turbines

Hydro turbines

Anaerobic digestion

Micro-combined heat and power (micro-CHP)
The scheme generally promised FIT payments for at least 20 years. But to qualify, the installation had to have a peak output of no more than 5 megawatts, or 2 kilowatts for micro-CHP. It also had to be certified under the Microgeneration Certification Scheme, or the ROO-FIT process for hydro and anaerobic digestion.
How much can I earn from feed-in tariffs?
Energy Saving Trust estimates put the amount the average home can earn via the FIT scheme at £150/year, plus lower electricity bills. This is based on a combination of a fixed amount for every unit of electricity you generate, plus money for excess units of energy exported back to the National Grid (usually estimated at 50% of the total).
Rates are fixed – there's no such thing as the best UK feed-in tariff provider – and depend on what technology you installed, and when. You can find out more about feed-in tariff rates in 2020 from the regulator Ofgem.
If you have a smart energy meter, your export earnings will be based on how much electricity you actually send to the National Grid, rather than an estimate. Either way, there are limits to how much you can earn. Known as deployment caps, these put a ceiling on the amount of FIT payments you can receive in a given tariff period.
How long do feed-in tariffs last?
FIT payments typically continue for 20 years, or up to 25 years in some cases. FIT rates depend on what technology you have and when you installed it. They also change each year in line with inflation, as measured by the Retail Prices Index. For more information, check out Ofgem's table on FIT rates in 2020.
Can I sell my feed-in tariff?
If you are in the FIT scheme and you sell your home, your feed-in tariff will usually pass to the property's new owner – so you'll have to notify your energy supplier about the change of ownership.
You may also be able to keep your feed-in tariff when you sell your home, for example by taking your solar FIT system with you.  Just check your contract first to make sure it's possible.
Has the feed-in tariffs scheme ended?
New applications to the FIT scheme closed on 1 April 2019. But if you started receiving FIT payments before then, you can continue to receive payments for the duration of your contract (usually 20 years). So while the scheme has closed, it has not ended.
What is the smart export guarantee?
The FIT scheme has been replaced by the smart export guarantee (SEG), which came in on 1 January 2020. Like the FIT scheme, it pays you for any surplus electricity you produce but don't use. However, you'll need a smart energy meter to take advantage of the SEG, so your provider can see how much electricity you're sending to the National Grid.
Under the scheme, all large energy suppliers must provide at least one SEG tariff. The downside is that SEG payments are likely to be lower than FIT payments because they're based on actual exports rather than 50% (or 75% for hydro systems) of the energy you produce – as was generally the case with FITs.
However, as energy companies can now pay different rates, you can now shop around for the best deal. Some energy providers are offering around 5.5p per kilowatt hour of exported electricity, while others pay 3p or less.
What types of energy generation are eligible for SEG?
You can earn money under the SEG scheme by installing generation systems based on the same technologies as FITs, namely:
Solar photovoltaic (solar PV)

Wind

Micro combined heat and power (CHP)

Hydro

Anaerobic digestion (AD)
As with the FIT scheme, there are limits on the output of these systems, of 5 megawatts, or up to 50 kilowatts for micro-CHP. The cost of installation can be high, so it's often only worthwhile if you plan to stay in your home long term. For shorter-term savings, you may be better off focussing on making your home more energy efficient.
What are electric car feed-in tariffs?
Electric vehicle tariffs are designed to take strain off the country's power network at times of peak usage, and help electric car drivers charge up for less, by offering cheaper overnight rates. If you have a smart meter, you may even be able to sell your excess car battery charge back to the National Grid using vehicle-to-grid technology – hence the term electric car feed-in tariff.
Offered by both big and small suppliers, electric vehicle tariffs are not part of the government's feed-in tariffs scheme and are therefore still available to new users – as long as you have an electric car.