Find out who supplies the energy to your home
Getting to grips with where your energy comes from is the perfect first step to understanding your bill, using less power, and switching to the best supplier and tariff.
How do I find out who supplies my energy?
If you are just looking for a reminder of your energy supplier, searching 'energy' in your email inbox or digging out a recent bill should do the trick.
If you've only just moved into your home – and the previous occupants have submitted their final meter readings – there's likely to be a letter waiting for you from the energy supplier addressed to 'The occupier'.
When you find out who the energy supplier is, call them with meter readings from the day you moved in. This will ensure you only pay for the energy you use.
If it's not obvious who supplies energy to the property, you can run some checks to find out, either online or by telephone – more on this below.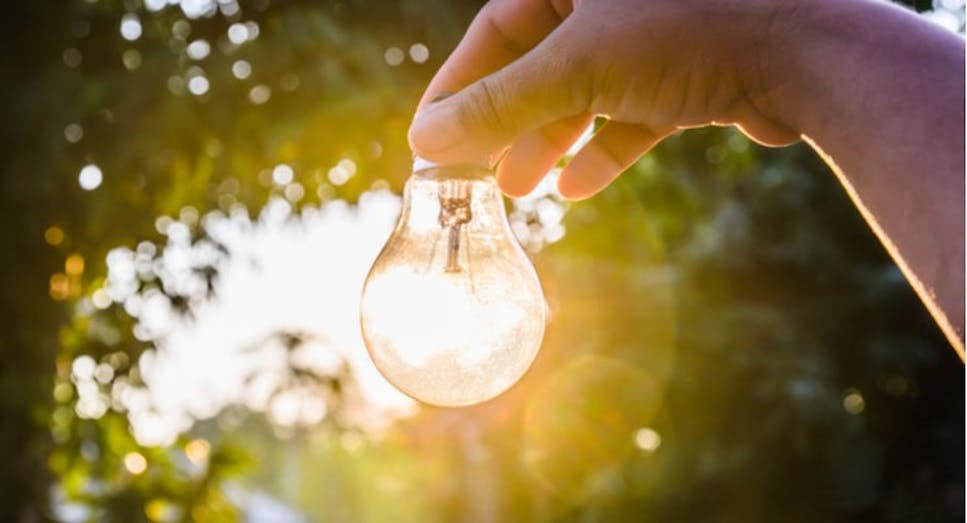 Who is my gas supplier?
To find your gas supplier, enter your address with postcode into Meter Point Administration's Find My Supplier tool or call on 0870 608 1524 (calls cost up to 13p a minute).
It's worth making a note of your Meter Point Reference Number which can come in handy when you come to make contact with the supplier.
Who is my electricity supplier?
To find your electricity supplier, you will need to telephone the local distribution company in your region – see the full list of regions and phone numbers below.
How is energy supplied to my home?
The supply of gas and electricity comes from your local distribution network. Across the UK there are eight distribution networks for gas and 14 for electricity.
Who owns my meter?
Your supplier is responsible for your electricity and gas meters, while you are responsible for the fuse box inside your property.
If there are any issues with your meters, you need to inform your supplier so that they can come and fix them, as independent electricians and gas technicians are not supposed to work on them.
If you have an external meter box, this is your or your landlord's responsibility, meaning you need to look after it.
How do I find what energy plan I am on?
The simplest way is to log into your online account with the energy supplier. As well as details of your current energy tariff, and when it ends, it may also provide details of alternative energy deals that are better for your usage (although it's always best to compare energy deals from suppliers across the wider market).
If you don't have an online account already with your energy supplier, it's super-easy – and free – to set one up via its website.
Alternatively, recent bills or emails from your energy supplier will tell you what energy plan you are on – or a call centre representative.
What energy plan will I be on in a new property?
If you have moved into a new home, you will be on what's known as a 'deemed contract' which is a standard tariff that charges a 'per-unit' rate for energy.
But it is important to switch away from this as soon as you can, as standard tariffs tend to be notoriously expensive and are variable in price.
They don't tie you in though, so you won't be charged an exit fee to leave.
What if my gas and electricity is from two different suppliers?
You may prefer to switch them both to the same supplier – known as a dual-fuel tariff. Not only does this mean you only have one energy firm to deal with, but suppliers usually offer an annual discount of around 10% when you buy both fuels together.
Can I choose any energy supplier when comparing deals?
You are entitled to choose any deal from an energy supplier in your area.
To find out what deals you can get, use the MoneySuperMarket search tool to compare gas and electricity deals. This will show you the best deals available in your area from every supplier, allowing you to make an informed choice.
How can I find out who else supplies energy to my area?
You can find out who supplies energy in your area by comparing deals that are available to you right now.
As a rule of thumb, the Big Seven energy suppliers cover almost all of the UK. That means you can get gas and electricity from British Gas, EDF, E.On Next, Octopus Energy, OVO Energy, Scottish Power and Shell Energy.
However, it's worth remembering that there are still some smaller, local providers which only serve specific areas. You can find these by searching for the latest deals where you live. Be aware that many of these smaller players did not survive the surge in energy prices in 2021 and 2022.
Can I switch energy suppliers?
So long as your name is on the energy bills, you can choose to switch to a more suitable deal from another provider for both gas and electricity, under normal circumstances.
It's easy to compare energy providers with MoneySuperMarket – more on how to do this below. 
If you are mid-way through a fixed term energy contract, check to see if your supplier charges an exit fees for leaving. These can cost up to £30 per fuel, so it could well make sense to wait until you come to the end of the deal to make your switch.
Standard rate tariffs do not carry exit fees, however.
What information do I need to switch my energy?
You will only need your post code and the name of your current supplier to switch energy deals, although it can be useful to have a copy of recent bill to hand so you can tell us how much energy you are using.
If you don't know how much energy you use, we can just take an estimate based on your property.
What is the MPAN/MPRN number?
MPAN stands for Meter Point Administration Number. It is sometimes referred to as the S Number, the S standing for supply. You can find this number on your electricity bill - it's 21 digits and always starts with an S.

MPRN stands for Meter Point Reference Number, also called the M Number, is found on your gas bill.
When switching supplier or moving house, you'll need to give your MPAN and MPRN to ensure they get the correct meter readings. If you don't have a bill but know your supplier, you can call them for your MPAN. You can use the Find My Supplier tool to find out your MPRN.
What does the switching process involve?
Please note that unprecedented market conditions mean we cannot switch your energy right now. But when tariffs are available, this is how it works. 
Once you've entered your details, we'll show you a list of tariffs from a range of energy suppliers. These include the so-called Big Six (British Gas, EDF, nPower, Scottish Power, Eon and SSE) as well as a range of smaller suppliers, such as Pure Planet and So Energy.
You can then compare tariffs from these suppliers by the price you'll pay for your energy.
Once you've found the deal you want, just click through to the supplier to finalise your purchase.
The new supplier will do all the legwork and the supply of your gas and electricity will not be disrupted.
What is the Energy Switch Guarantee scheme and how can it help me?
It's even easier to relax if your new energy supplier has signed up to the Energy Switch Guarantee scheme as this means it has pledged to:
Handle the entire switching process from start to finish

Ensure you are not without energy at any point during the switch

Resolve any problems swiftly and efficiently

Allow you to change your mind in the first 14 days and remain with your current provider
All the Big Six are members of the scheme as well as many smaller providers. Check the full list here.
What if the energy is for my business?
Here at MoneySuperMarket, we also list a range of commercial energy providers for your business. However, these suppliers can work differently to domestic suppliers – so visit our business energy page to learn more and compare.