Who is Fluid credit cards?
The Fluid card is operated by NewDay, a company based in London that's been going since 2000. These are the same people behind the Aqua and Marbles card – plus they also issue the store cards for well known brands like Amazon and Laura Ashley.
How does the Fluid credit card compare?
There's just one Fluid card – a balance transfer card that's been designed to help people who already have a credit card debt and want to avoid interest payments so they can pay it off faster. With Fluid, you'll pay off your existing debts up to 90% of your credit limit on the Fluid card. (There's a 4% fee for each transfer.) Then, you have 9 months of 0% interest to help pay off your debt. Just remember that once 9 months have passed, you'll be charged interest again – so if you haven't cleared the debt, it's worth getting a new card.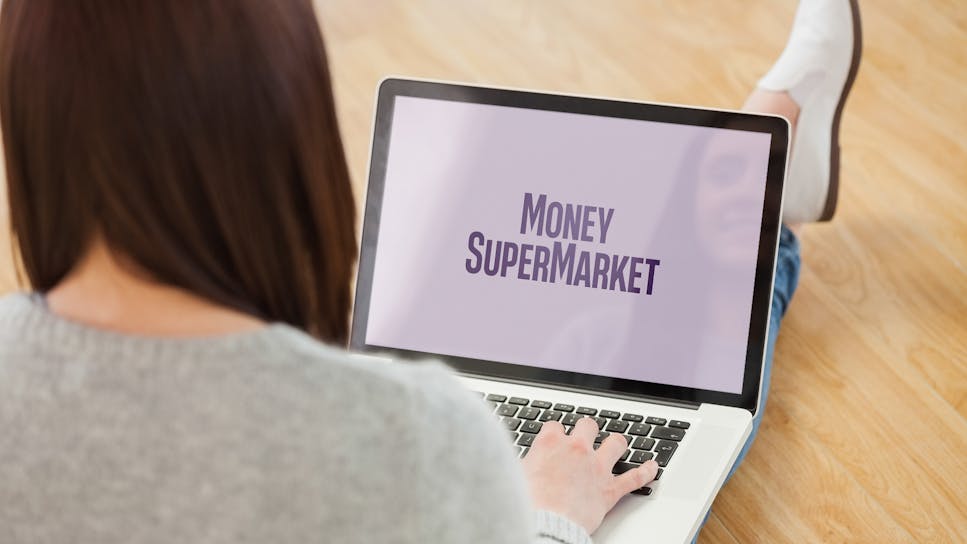 Fluid credit card features
With a Fluid card, there are some extra features to help you along. You'll get:
Multiple transfers – you can make as many balance transfers as you like within the first 60 days, as long as they're over £100

Access to a mobile app, which lets you keep track of how much is left on your balance and manage your card on the go

Support from Fluid's customer helpline, in case you have any questions or issues

Protection from fraud – your Fluid card is protected by MasterCard Security Check, making it harder for anyone to make fraudulent purchases

Plus, Fluid is fully regulated by the Financial Conduct Authority (FCA), and you're protected under the Consumer Credit Act. That means you're completely protected on all purchases between £100 and £30,000
Should I get the Fluid credit card?
Depending on your situation, the Fluid card might be perfect for your needs – or you might have better luck looking elsewhere. As a balance transfer card, it's designed for people who already have credit card debt and want to pay less interest. Many balance transfer cards offer their best deals to people who have high credit scores, but Fluid is aimed at people with lower credit. There's a payoff, since the 0% period is shorter than some other cards, but it's an accessible way to give yourself some breathing room while you pay back your debt.
If you're not sure whether the Fluid card is right for you, it always helps to compare cards online. When you search with MoneySuperMarket, you can instantly see all the cards you're eligible for, and then simply pick the one you like best.
Am I eligible for a Capital One credit card?
Fluid have a few conditions you need to meet to be eligible for their card. You must:
Be 18 or older

Have a permanent address in the UK

Have a current account with a UK bank or building society

Not have declared bankruptcy in the last 18 months, and not have any ongoing bankruptcy proceedings against you

Not have received a CCJ (county court judgement) in the last 12 months

Not already have a Fluid card, and not have taken out a Marbles, Opus, or Aqua card in the last 12 months
Fluid cards also won't take balance transfers from certain cards – any other card provided by NewDay (that's Marbles, Opus, and Opera), plus any store card, or American Express, Pre Paid, Cashplus or Business credit cards.
How likely am I to get accepted?
Fluid cards are designed to help people who don't have the highest credit scores – but your credit still counts for a lot. In general, the higher your score, the more likely to are to be accepted for a card.
If you don't know your credit score, MoneySuperMarket's free credit monitor tool can help – plus, we'll give you extra advice, useful tools, and tips to building better credit.
How long does it take to get a card?
Once you've applied for a Fluid card, you should be approved in less than 60 seconds. Then you just need to wait for your new card to arrive in the post – it shouldn't take more than 10 working days. Your PIN will arrive separately. Once your card has been activated, you can transfer your balance – and enjoy 9 months of 0% interest.
Compare credit cards with MoneySuperMarket
Whether you want to cover a big purchase, build up your credit score or manage an existing debt, there are plenty of cards on the market that can help. To make sure you're choosing the best one for your needs, it always helps to shop around.
With MoneySuperMarket, finding a new credit card couldn't be easier. Simply give us a few details about yourself and your circumstances, and we'll search providers and the best deals to find those that suit you best. You'll see how likely you are to be accepted for each card. Searching doesn't affect your credit score.
MoneySuperMarket is a credit broker – this means we'll show you products offered by lenders. We never take a fee from customers for this service. Instead we are usually paid a fee by the lenders, but the size of that payment doesn't affect how we show products to customers.