A guide to MasterCard and how it works
Should you choose a MasterCard credit card over Visa or American Express? Our guide explains the differences between the payment networks to help you decide
What is MasterCard?
MasterCard is a payment network, similar to Visa or American Express. It's essentially the link between the card issuer for your credit card, debit card or prepaid card, your bank and the retailer or merchant you are buying goods or services from.
If you have the MasterCard symbol on your credit card and the retailer accepts MasterCard, it means you can pay for its goods and services. If you're unsure about which payment network you're on, check the logo on your card.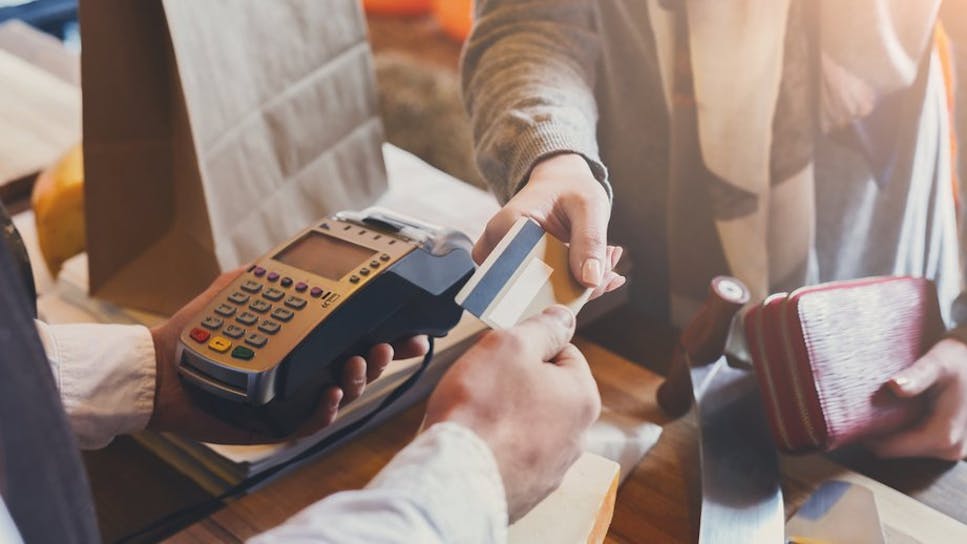 How does MasterCard work?
For most sales there are different banks involved: your bank and the seller or retailer's bank. As a payment network, MasterCard enables the transaction to go through, so when you pay the money seamlessly leaves your account and is transferred to the account of the retailer. 
When you make a payment MasterCard:
Checks with your card issuer that you have enough funds (or access to credit) for the sale to be accepted

Tells the retailer the payment can be made  

Enables the payment to happen between the card provider and the retailer
What types of cards use MasterCard?
MasterCard is ush2ed on many different types of cards. These include…
Credit cards. Where you spend on your card using your pre-agreed credit limit. You then agree to repay the debt you owe at a later date. 
Debit cards. Here you spend on your card and the money comes straight out of your current account.
Prepaid cards. With these cards you preload cash on to the card and you can then spend the funds as and when you want.
Who does MasterCard work with?
MasterCard works with a wide range of banks and credit card providers, but there are some notable exceptions, such as Barclaycard, First Direct, HSBC and Nationwide which all use Visa.  
Here are a list of some of the largest credit card providers that use MasterCard: 
Amazon
Aqua 
Capital One  
Halifax
John Lewis
Lloyds Bank
M&S Bank  
MBNA
NatWest
Post Office  
Sainsbury's Bank
Santander
Tesco Bank  
TSB
Virgin Money
Where can you use MasterCard?
MasterCard is one of the biggest payment networks in the world and it's accepted almost everywhere, whether that's online, in shops or at cash machines. Mastercard – as well as Visa – tends to be accepted at more outlets than American Express.  
That said, the fees the payment networks charge retailers and merchants can change – and this can result in retailers refusing to use a network they've previously worked with. 
What's the difference between MasterCard and Visa?
In terms of how you use MasterCard and Visa, there is no difference. The payment processing works in exactly the same way whether online, contactless or chip and pin – you simply enter your four-digit personal identification number at the point of sale. But beyond this there are some differences, including: 
Benefits
MasterCard and Visa offer different benefits and rewards to customers, but generally it's the perks provided by the bank issuing your card – such as cashback, loyalty points or air miles – that are more lucrative and therefore more important when choosing a credit card.  
Exchange rate
MasterCard and Visa use slightly different exchange rates when you use them overseas. But both are close to the market rate used by currency traders.
Reach 
MasterCard and Visa are the two biggest payment networks in the world and facilitate millions of transactions every day. Traditionally there was little difference in their coverage and generally where you could use MasterCard, you could also use Visa. This contrasts with American Express, which isn't accepted by many merchants due to its high transaction fees. 
Overall
There isn't much to pick and choose between Visa and MasterCard and most credit card customers will be far better basing their decision on which card to get depending on other factors such as the type of credit card they want – such as for balance transfer, purchase, or rewards – and the lowest interest rates or APR offered.
What benefits does MasterCard offer?
MasterCard offers three levels of card: Standard, World and World Elite. Benefits that come as standard on all card types include:  
Zero fraud liability. If your debit or credit card is used fraudulently, you won't be held responsible because it's covered by MasterCard's zero liability protection. Whether in a store, over the phone or online, you're not responsible if someone makes unauthorised purchases with your MasterCard   

24-hour hotline. You'll get round-the-clock customer service including assistance with reporting a lost and stolen card, emergency card replacement and emergency cash advances. MasterCard can also help with card-related questions including how to locate your nearest cash machine   

Exclusive content and experiences. MasterCard has launched priceless.com where it offers cardholders a range of free and discounted experiences in more than 45 destinations worldwide whether you're into arts and culture, sports, cuisine travel or retail 
With MasterCard World and World Elite you'll be offered additional rewards. These vary by card type and issuing bank, so it's best to check when you apply for a specific credit card.
Are there alternatives to MasterCard?
MasterCard and Visa are the main two payment process networks. American Express is a third option, but it isn't accepted by as many retailers. It's also different from MasterCard and Visa in being a card issuer as well as a card network processor. Discover is a US payment processor that also has a global reach to around 200 countries. 
Ready to find a new credit card?
If you're looking to find a new credit card, MoneySuperMarket can help. 
We'll ask you a few quick questions to find out what type of card you need, and then run a soft search on your finances that won't leave a mark on your credit report.
We can then show you card deals from our leading panel of providers along with your personalised chance of being approved, so you can apply in confidence to get the deal you want. 
We'll also show you any card for which you're pre-approved. This means that if everything stays the same in your application then the interest rate, interest-free period and fee (if there is one) are all confirmed and will be as stated – the only thing not guaranteed is your credit limit.
MoneySuperMarket is a credit broker – this means we'll show you products offered by lenders. We never take a fee from customers for this service. Instead we are usually paid a fee by the lenders, but the size of that payment doesn't affect how we show products to customers.