Should I overpay on my credit card?
There aren't any advantages to overpaying on your credit card, but if it happens in error it's not usually something to worry about, as our guide explains
What is a credit card overpayment? 
A credit card overpayment is where you pay back more than you owe on your credit card balance.  
Not only have you cleared your existing balance, but you've gone further and paid too much – effectively now your credit card provider owes you money. 
While this is called a 'negative credit card balance' it's generally not something to worry about. Typically, it will be rectified in the following month when you use your credit card for more spending.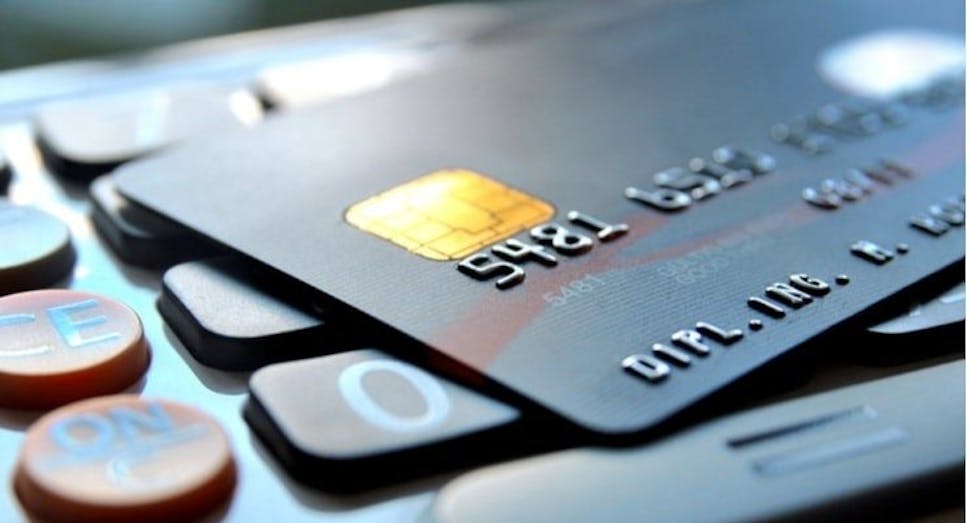 What are the other causes of having a negative card balance? 
As well as overpaying on what you owe, there are a number of other ways you could end up with a negative credit card balance. These include: 
Receiving a refund: You could get a negative balance if you receive a refund to your credit card account for goods or services that you purchased but arrived damaged or were never received – but where you had already paid the balance off your card. For example you booked and paid for a holiday worth £500. You paid the balance off your card but then a few months later the holiday is cancelled and you receive a £500 refund to your credit card. This leaves you with a £500 in-credit balance. 
Additional payments. Another way of getting a negative balance is to make a manual payment to pay off your credit card balance which overlaps with your monthly scheduled payment.  
Waived fees or reversed charges. You might be hit with a credit card fee that is later overturned. If you've just cleared your balance, then this reversed charge could lead to a temporary negative balance. 
Cashback on your account. A credit to our account, such as cashback for spending, could also push you into a negative balance if you've already cleared what you owe. 
How does a negative credit card balance affect my credit score? 
A negative credit card balance won't damage your credit score, but it won't give your credit score a boost either.  
Negative balances are reported as zero balances on your credit report and will not affect your credit utilisation, which is the proportion of the available credit that you're using. 
What should I do if I accidentally overpay on my credit card? 
Accidentally overpaying on your credit card by a small amount is nothing to worry about. You can just carry on using your credit card as normal and the negative balance will roll over into the next month. 
In the unlikely event that you don't use the negative balance within six months, the credit card company has a legal obligation to try to issue you with a refund. 
If you'd like to receive a refund for the overpayment, you should contact the card issuer and make the request. Depending on the company's criteria this may be in writing, online or over the phone. 
Why can overpaying a credit card lead to fraud alerts? 
An overpayment on a credit card can trigger a fraud alert because credit card providers see large negative balances as a warning signal of refund fraud or money laundering. 
Fraud alerts typically only happen if the negative balance is significantly large. For example, if you added an extra zero to your payment amount by mistake. Once you have cleared the fraud test you'll usually need to apply for a refund of the overpayment to take your credit card balance back to zero. 
How to avoid overpaying your credit card 
You can avoid overpaying on your credit card by setting up a direct debit to clear the balance in full every month and by not making any interim payments that may overlap. 
It's also worthwhile checking your account balance and payment schedule regularly to stay aware of your account activity. 
Other useful guides  
We have lots of informative guides about managing credit cards: 
What is a credit card minimum payment? 
Cards with high spending limits 
Everything you need to know about credit card refunds 
Compare credit cards with MoneySuperMarket 
If you're looking for a new credit card you've come to the right place. We'll ask you a few questions about your financial situation and the type of card you're looking for and then run a search from our leading panel of providers to see what's available. 
Because it's a soft search it won't affect your credit score in any way, but we'll be able to show you your chances of being accepted for different card deals, and any cards which you're pre-approved for.  
You can compare interest rates and other features, such as rewards and cashback on spending, before clicking through to make the application. 
MoneySuperMarket is a credit broker – this means that we'll show you products offered by lenders. You must be 18 or over and a UK resident.