Credit card types and their features explained
Struggling to decide on the best type of credit card for you? Our guide covers the types of credit card available and their differences so you can compare them
When it comes to choosing a credit card, it can be tricky knowing where to start. After all, there are several credit card types to consider, all with different features. And whether you'll be accepted or not can be unclear. Here, we cover the different types of credit cards available in the UK, so you can make the right choice for you.
What are the different types of credit card?
With many different types of credit card to choose from, it can feel complicated to work out their differences and choose which credit card is right for you. We've broken down each type of credit card into their key features, so you can compare them:
Credit builder credit card
Credit builder cards are designed for those with little or no credit history, and who want to improve their credit rating.
Advantages:
Improve your credit score: If you've struggled with credit in the past, or have never borrowed before, a credit builder card can help you improve your credit score. They're designed to be used for small purchases, which you can pay off in full and on time, slowly building up trust with the lender
High acceptance rate: Credit builder cards are aimed at those with lower credit scores. This means you may be more likely to be approved if you have a low credit score

What you buy is protected: Credit builder cards are regulated by the FCA, so any purchase you make between £100 and £30,000 is protected under Section 75 of the Consumer Credit Act 1974
Disadvantages:
Higher APRs: As they're easier to be accepted for, credit builder cards can come with higher interest rates (APR) – the best APRs are usually given to those with higher credit scores

Lower credit limit: A credit builder card lets you borrow less than other types of credit card as their purpose is to help you rebuild your credit score – especially if you've struggled with borrowing in the past
Looking for more information? Compare credit builder cards
Data collected between January and October 2021, accurate as of October 2021
Balance transfer credit card
A balance transfer card does exactly what the name says – you transfer your existing credit card balances (at a higher interest rate or APR) onto one low rate or 0% rate card. This can help you consolidate your existing debt to one pot. If you choose a 0% interest balance transfer card, you could avoid paying interest on your balance for up to two years. This can help you pay off your debt faster.
Advantages:
Save on interest fees: Transferring your existing debt onto one 0% interest card means you could avoid paying interest for up to two years

Clear your debts faster: If you have multiple credit accounts with different interest rates to cover, you could clear your debt faster by consolidating your debt into one pot at a lower rate with a balance transfer card

Keep track of your debts: By transferring your existing credit card balances to one card, you'll have a better idea of how much you owe, with only one balance to pay
Disadvantages:
Potential fees: You may need to pay a fee to transfer a balance. There may be the option to take out a no fee balance transfer card, but there will be an eligibility criteria you'll need to meet. A no fee card might be beneficial depending on your balance, but the card deal may not come with the longest 0% period

Be wary of interest: Once you've passed the interest-free period (this could be a few months or up to two years), you may face much higher interest charges

Don't miss a payment: If you miss a payment on your balance transfer card, you're likely to lose your 0% interest rate
For more details take a look at balance transfer cards
Data collected between January and October 2021, accurate as of October 2021
Rewards credit card
Looking for a credit card that can reward you for your everyday spending? You could receive cashback, air miles, rewards points or vouchers with a rewards credit card.
Advantages:
Money back on your spending: When used wisely, rewards credit cards can be a way to get a bit of money back on your daily expenses

Rewarded for loyalty: You could get extra rewards points for shopping in particular stores, so if you do a lot of your shopping at one retailer you could receive extra incentives

Perks for travellers: If you do a lot of travelling, a rewards credit card could be beneficial to you as you can earn air miles on your spending
Disadvantages:
Charges and fees: A lot of rewards cards charge a monthly or annual fee. You'll also face fees if you use your rewards credit card abroad or at a cashpoint

Meet your repayments: If you don't pay off your balance each month, a rewards card might not work for you. You'll pay high rates of interest and your credit score can go down if you carry a large balance on your card relative to your total credit limit

Remember to budget: Rewards cards can encourage you to spend more as you're getting rewarded for your purchases, so make sure you can afford what you're buying and aim to clear the balance in full every month
Find out more on our rewards credit cards page
Purchase credit card
Designed for shopping, a purchase card lets you spend and then pay it off over a period of time. You could even get a card with 0% interest period over several months, which can make bigger purchases feel more affordable.
Advantages:
A0% interest period: The length of your 0% interest period is important - your purchase will be more affordable if you can spread the cost over a longer period of time
Improve your credit score: Like other credit cards, borrowing funds then paying them back over time shows lenders you're responsible with money, which can strengthen your credit rating over time
Disadvantages:
APR changes: Once your 0% interest period ends, the interest rate on your card is likely to rise steeply so either aim to pay off your balance or switch to a new 0% card, where possible

Fees and penalties: If you exceed your credit limit or you don't meet your minimum monthly repayment on time you could face fees and higher interest charges
For more information see purchase credit cards
Travel credit card
If you're looking to use a credit card overseas but don't want to be faced with fees, a travel credit card could be a good solution. Travel credit cards are designed for using abroad, as they don't charge big 'foreign transaction' fees.
Advantages:
No fees for overseas spending: Standard credit cards typically charge you a fee when you use them abroad. These charges can soon mount up if you use your credit card frequently when overseas. With a specialist travel credit card these fees will be much lower or in some cases there won't be a charge to use your card abroad, which can save you money
Cash withdrawals: When you use a regular credit card at an ATM abroad, you're likely to be charged both a fee and interest from day one. Many travel credit cards waive this fee or charge a smaller amount - but like any credit card, you're still likely to have interest charged immediately

Potential rewards: Some travel credit cards come with added benefits for those who travel often. These may include better rates on cash currency, discounted travel insurance or even rewards points for flights
Disadvantages:
Watch out for interest: Some travel credit card providers may expect you to clear your balance each month and charge you a high APR if you don't make your repayments
For more information, take a look at travel credit cards
Low rate
Otherwise known as a low-interest or low-APR card, low-rate credit cards offer consistent low interest rates to help make repayments more affordable. Typically a credit card offering an APR of below 8% is considered 'low rate.'
Advantages:
Reduced interest: A low-interest credit card reduces the amount of interest you'll pay over the lifetime of your credit card. They don't typically charge annual fees
Less of a need to switch: If you don't want to keep switching from card to card, or don't want to be switched to a higher APR when your 0% interest period ends, a low-rate card could suit you
Disadvantages:
Avoid cash withdrawals: Like most credit cards, low-rate cards are not designed for making cash withdrawals – the low interest rates usually only applies to purchases
For more information, take a look at low-rate credit cards
Cashback credit card
With a cashback credit card, you'll be paid a percentage of what you spend (for eligible spending) each time you pay with your card. While not all of your purchases will give you cashback (different providers will have their own criteria and conditions), in many cases you'll be rewarded by the card provider for your spending.
Advantages:
Get a credit score boost: As with most credit cards if you pay off your cashback credit card each month (and on time) you should see your credit score improve

Rewards for spending: To get the most cashback, it may be best to use your cashback credit card like you would a debit card – for all your everyday spending - remembering to clear the balance in full each month. Some cards offer extra cashback once you spend over a certain amount
Disadvantages:
Fees and interest: Don't be caught out by fees – some cashback cards will come with a monthly or annual usage fee. Be sure any cashback you earn will exceed any fees you have to pay

Higher APRs: Cashback cards typically have high standard APRs, so make sure you can pay off your balance each month – if you don't, you'll be faced with high interest to pay
Take a look at cashback cards for more information.
Balance transfer and purchase credit card
Looking to transfer your balance to a new card and spend at the same time? A balance transfer and purchase card could be the right choice. With so many borrowers needing to transfer their balance and continue to spend on their credit card too, some providers have combined these two features into one hybrid card.
Advantages:
Transfer existing debt: With a balance transfer and purchase credit card, you'll be able to move your existing balance from other credit cards you have to a new card with a lower interest rate

0% interest spending: With this type of card you can continue to make purchases on the card. Typically you might get a three-month window, for example, where you can spend without any interest accruing on your balance
Disadvantages:
Transfer fees: Your card provider will charge a small transfer fee for existing card balances you might want to switch over at the start, typically around 2% to 3% of the total balance you transfer

Higher APR: Once your 0% interest period is over, you'll usually be charged a much higher APR on any balance left over on your card
For more information, take a look at balance transfer and purchase credit cards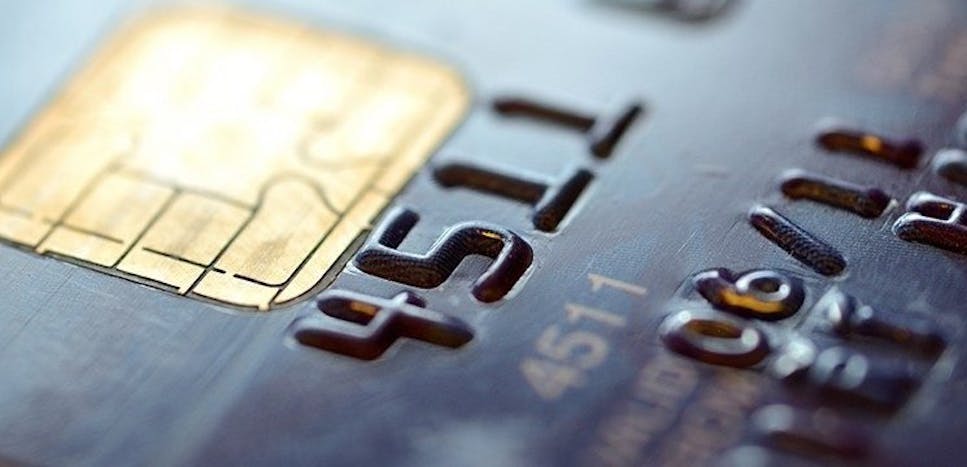 How do I choose the best credit card?
When it comes to choosing the right credit card for your needs, it can be difficult to know where to start. Here, we've put together some key factors to consider to help you choose a credit card that suits you and your finances best:
Paying off debts: Do you have existing debts to pay off? If you have several credit cards you need to repay, you may find a balance transfer card can help you manage your repayments

Building your credit score: If you've struggled with bad credit in the past, or have never borrowed before, a credit-builder card could help you improve your credit score over time

Spread the cost of a large purchase: Credit cards can be a good way to spread the cost of a larger item, like replacing your fridge or a holiday. Many credit cards will offer a 0% interest period on any purchase made within a certain time frame, usually within three months
Get rewarded for your spending: Some types of credit cards come with rewards, from cashback to rewards points. As long as you can pay your balance off each month (to avoid hefty interest charges), you can earn rewards for your everyday spending
Other useful guides
Compare different types of credit cards with MoneySuperMarket
Finding the right credit card is easy with us. All you need to do is tell us about yourself and your finances, including details about your employment, income, and what you'll use the new card for. From there, you'll be able to compare cards from across the market to find the right deal for your needs.
When you use our eligibility checker search you'll see which cards you're most likely to be accepted for and searching won't affect your credit rating.
Once you've found the card you want, just click through to the provider to finalise your application. The lender will tell you your credit limit and the interest rate. As soon as your new card comes through in the post you'll just need to activate it – then it will be ready to use.
MoneySuperMarket is a credit broker – this means we'll show you products offered by lenders. We never take a fee from customers for this service. Instead we are usually paid a fee by the lenders, but the size of that payment doesn't affect how we show products to customers.