Is a joint credit card right for me?
How do joint credit cards work in the UK and who is responsible for paying off the balance? Find out more...
Whether you're running a small business or household it might make sense for all credit card spending to come from one account. But what does this mean in practice, and who is responsible for paying off the balance? 
What is a joint credit card?
A joint credit card in the UK is where the principal account holder authorises another person, such as a spouse, family member or close friend, to use a second credit card linked to the account. 
Unlike a joint bank account, there is no such thing as a true joint credit card account. As such, it's important to note that the primary account holder is solely responsible for paying off the balance and any debt linked with the cards.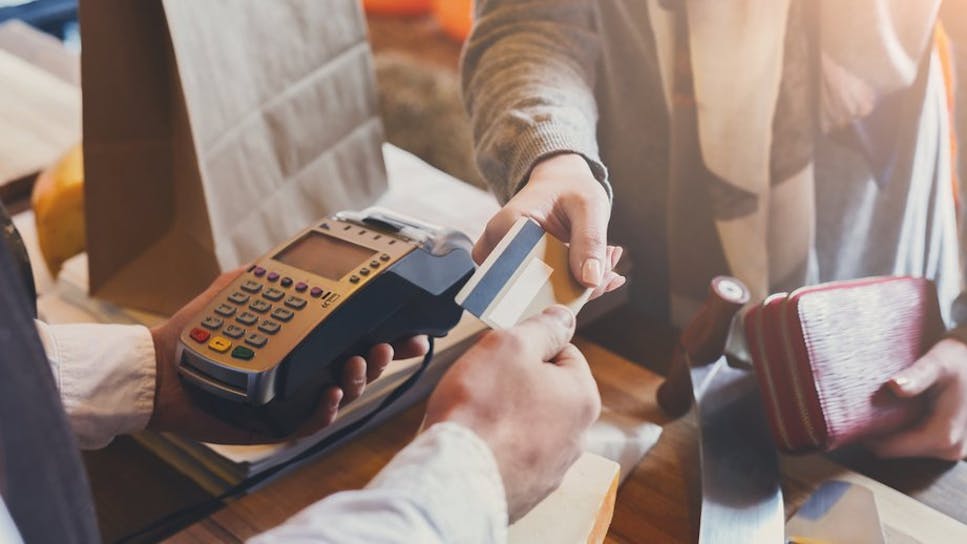 How do joint credit cards work?
Joint credit cards work in the UK in a similar way to normal credit cards, except more than one individual may be authorised to spend on the account. 
The principal or primary account holder will make the initial application and will be credit checked in line with the credit card provider's criteria before being offered borrowing terms including a credit limit. 
Additional cardholders can then be added to the account and will receive their own credit card and PIN. No credit search is undertaken when additional cardholders are added except for identity checks that won't affect their credit score. 
While all authorised parties can spend on the card, the responsibility to clear the balance always remains with the principal account holder. 
Am I eligible for a joint credit card?
Whether you are accepted in applying for a credit card will depend on your financial situation and how you have handled credit in the past. The more responsible you have been as a borrower, the better your credit score is likely to be – and the more likely you are to be accepted.
If you are being authorised as an additional cardholder, the credit checks are less stringent, but you will need to be 18 or over and you may also need to be a family member or living at the same address as the cardholder. Different card providers will have their own criteria. 
Who can I get a joint credit card with?
It will depend on the credit card provider and their individual terms. As the principal credit card holder, you'll first need to apply for a credit card. 
If you are an additional cardholder, you'll need to be 18 or over and possibly a relative of the primary cardholder or living at the same address. 
Terms differ, so check with the provider before applying to add additional cardholders. 
How does a joint credit card impact my credit score?
If you are the principal account holder, a joint credit card will have an impact on your credit score and may influence the decision of providers of mortgages, loans or other credit cards in the future. 
If additional cardholders spend beyond your credit limit this could negatively impact your score. The good news is that if the card is used responsibly, it could help boost your credit rating.
What are the advantages of a joint credit card?
There are a number of advantages to a joint card account, such as:
Accountability. If you have a shared card, you feel responsible for spending responsibly and keeping up with repayments

Simplicity. There might be fewer bills to manage if they all come from one account

Better credit options. If gives access to credit for additional cardholders who may not have been accepted for a car in their own right 

Can improve credit score. Cardholders with low credit ratings may also be able to boost their credit score if the account is managed responsibly
What are the disadvantages of a joint credit card?
It's important to consider potential issues or downsides to a joint credit account, such as:
Relationship changes. It could be difficult to separate yourself financially if the relationship changes 

Debt responsibility. The primary account holder will be liable for clearing the balance, even if the other party spends on the account

Potential disagreements.  Money can be a thorny issue at times and spending habits differ. Unless there is clear agreement over how the joint credit card is used, it could lead to difficult situations and arguments
How do I add an additional cardholder to my credit card?
Most credit cards in the UK let you add an additional cardholder to your account. Just contact your provider and supply the details required, such as name and proof of address. Some credit cards will not allow joint cardholders, so be mindful of this before applying 
Who is liable for making monthly repayments on a joint credit card?
The primary or principal account holder is responsible for the full amount of the outstanding balance on a joint credit card account. 
Even if an additional account holder has done all the spending, the credit card company will chase the principal account holder to get what they are owed.
As with all credit cards you must always make the monthly minimum payment on your card account to avoid being hit with penalty charges and added interest. 
Compare credit cards with MoneySuperMarket
Comparing credit cards is easy with MoneySuperMarket. Just give us a few details about you and your finances and we'll search the market to find the best deals to suit you. 
We'll also show you your chances of being accepted for different cards so you can make a confident decision before applying. Searching like this doesn't affect your credit score in any way.
MoneySuperMarket is a credit broker – this means we'll show you products offered by lenders. We never take a fee from customers for this service. Instead we are usually paid a fee by the lenders, but the size of that payment doesn't affect how we show products to customers.