Our step-by-step guide to making a credit card application
Applying for a credit card can seem complicated if you've never gone through a credit card application before. Here we cover how to get a credit card from choosing a provider to your credit score
A credit card can be a way for you to spread the cost of your purchases into monthly payments and can also come with financial protection if something goes wrong. But using a credit card is a financial commitment – so it's important to take time to understand how they work and find the best card for your needs.
What should I consider before applying for a credit card?
Before you begin your credit card application, you should ask yourself the following questions to make sure a credit card is the right choice for you:
Do I need a credit card? You need to ask yourself what you'll use the credit card for and if you will have the funds to pay your balance back each month to avoid interest fees

What is my credit score? Your credit score will affect what credit deals you'll be offered including how much you'll be able to borrow and the interest rate you'll be charged 

Will I get the advertised interest rate? You might not get the advertised representative APR advertised by the lender. While lenders have to offer the advertised APR to at least 51% of applicants, you could end up with a higher rate than you think. The interest rate you're offered will depend on your financial situation

Will I get any added rewards for using the card? If you're looking for a financial kickback on your credit card purchases, you may prefer a cashback credit card or rewards credit card which gives you something back on your spending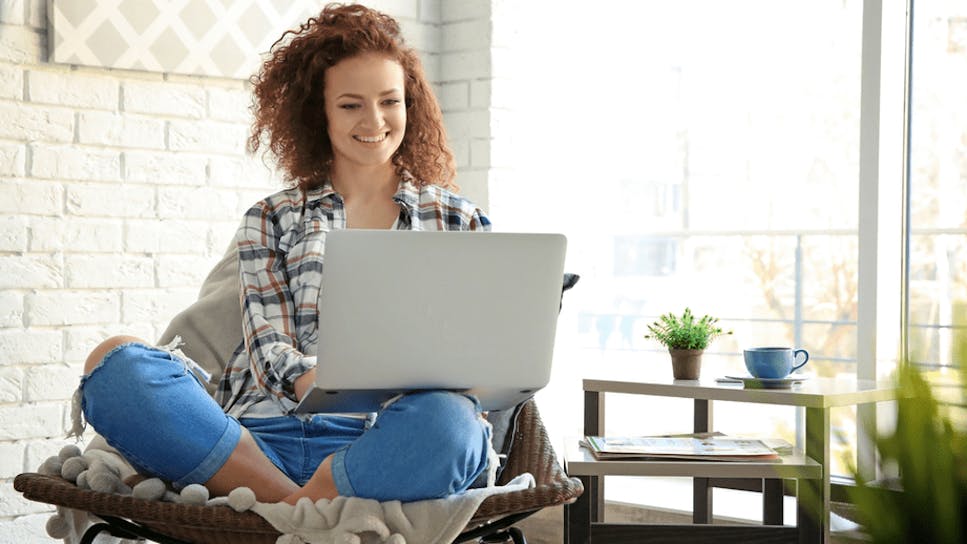 What type of card should I apply for?
The type of credit card you should apply for will depend on both your financial situation and how you want to use the card. There are several types of credit card available for different purposes, from building your credit score to avoiding interest for a period of time.
Here are the types of credit card available and their key features, to help you decide which credit card is best for you:
Credit builder credit card: Designed for those with little to no credit history, credit builder cards can help you improve your credit score over time – with you borrowing a smaller amount and paying it back in good time. 
Balance transfer credit card: Designed to transfer your existing credit card balance (at a higher interest rate) to a lower rate or 0% interest card, a balance transfer credit card can help you consolidate your existing debt. 
Rewards credit card: Looking for a card that can reward you for your everyday spending? With a rewards credit card, you could receive cashback, air miles, rewards points or vouchers as you spend.
Purchase credit card: If you're looking for a credit card designed for shopping, a purchase credit card could be the right choice for you. Purchase credit cards let you spend and then pay off the balance over a period of time, often with a 0% interest period for a few months.
Travel credit card: A travel credit card are designed to be used abroad, as they don't charge big 'foreign transaction' fees. Some travel credit cards come with added benefits like discounted travel insurance or even rewards points for flights. 
Cashback credit card: Cashback credit cards pay you a percentage of what you spend (for eligible spending) each time you pay with your card. While not all of your purchases will give you cashback (different providers will have their own criteria and conditions), in many cases you'll be rewarded by the card provider for your spending.
Balance transfer and purchase credit card: If you're looking to transfer your balance to a new card and spend at the same time, a balance transfer and purchase card could be a good choice for you. You're likely to get a 0% interest window (3 months for example) where you can spend without any interest incurring on your balance.
How do I apply for a credit card?
Applying for a credit should be a straightforward process. Decide on the type of credit card you're after and compare deals with MoneySuperMarket. We'll show you credit card deals from leading providers across the market, to find the right credit card for you.
Here, we've outlined the step-by-step journey to applying for a credit card:
Decide on the type of credit card you want: Are you looking for a credit card to build your credit rating? Or do you want to spread the cost of a larger purchase with a purchase credit card? You're likely to be asked what you'll use the credit card for when you apply. 

Provide any information asked for: Lenders will ask for some of your personal details, including your salary so you can prove you'll be able to repay what you owe.

See your eligibility: When you compare credit cards with us, you'll be shown your chances of being accepted for the card so you can apply with confidence.

Choose the card: You'll need to pick which lender and card you want – different lenders offer different deals and interest rates, depending on your financial circumstances.

You'll receive your card: Once you're accepted for the credit card, you should receive your card quickly. 
What information will I need to provide on my credit card application?
You're likely to be asked for the following when you apply for a credit card:
Personal details: You're likely to be asked for your name and date of birth to confirm you're over the age of 18

Address: Lenders usually ask for your current address, as well as any previous addresses over the last three years 

Income: You'll be asked your income (before tax, known as your gross salary) for lenders to know you have a way to pay back the money you're borrowing
When applying for a credit card through MoneySuperMarket, we'll also ask you what you'll use your new credit card for – whether it's to transfer an existing balance or for interest free spending. That way we can match you with credit card deals that best suit you.
What are the eligibility criteria for being accepted for a credit card?
To be accepted for a credit card, you'll need to meet the lender's eligibility criteria, which will usually include the following:
Age: You'll usually need to be aged 18 or over to qualify for a credit card

What you earn: Most credit card providers will require you to be employed and earning a minimum amount each year, which can range from earning £7,500 a year to earning £30,000 a year or more depending on the card 

Financial history: Most lenders will ask that you haven't gone bankrupt and have no County Court Judgments (CCJs) against you

Your credit score:  Lenders will look at your credit file and credit score to assess how likely you are to meet your repayments. Your credit report or file shows how well you've handled credit in the past. This also has an impact on your credit score. So, a low credit score (or having never borrowed before) may affect your eligibility 
Want a better idea of your credit card eligibility? Our free credit card Eligibility Checker can show you your chances of being accepted for different credit cards across the market. You'll also be shown which cards you've been pre-approved for – meaning the deal you see, is the deal you'll get. You'll also see the interest rate, any 0% interest periods and any annual fees, so you'll have all the information you need before you apply.
Can I apply for a credit card with bad credit?
If you've struggled with borrowing in the past, or you've never borrowed before, you could find that your credit score isn't in the best shape. While you may find your credit card options are more limited, having bad credit doesn't mean an instant 'no' to getting a credit card. 
There are bad credit credit cards, designed for those who have struggled with debt in the past or those who don't have much of a credit history. While you'll be offered a low credit limit and a higher APR than other credit card deals, if you make regular small purchases and pay off the balance each month, you should see your credit score improve in a few months. Once your credit score has had a boost, you should qualify for better credit card deals in the future.
What happens if my credit card application is successful?
When you're approved for a credit card, the credit card issuer will set a credit limit and interest rate. You'll then receive your card in the mail. Generally, this takes 7-10 working days.
Once you receive the card, you'll need to activate it. You can do this via online banking, or by using an ATM machine. Or if you prefer, you can call your credit-card provider.
Thereafter, the card is ready to use.
What should I do if my application is declined?
Your first step is to check your credit card to see if there's an obvious reason why it was rejected. It could be that there's a mistake on your credit report.
If you find an error, you can take steps to amend it.
It's not a good idea to apply for further credit cards after being rejected. That's because if you're rejected a number of times, it will damage your credit score.
Your best bet in those circumstances is to look into ways of improving your credit rating. Handily, we've compiled some easy tips to help you.

Other useful guides
Need a bit more help? We've got you covered...
Compare credit cards with MoneySuperMarket
Once you know the type of card you're looking for and you're confident you've put yourself in the best position to be accepted, the next step is to compare available deals. This is easy to do with MoneySuperMarket.
Just provide a few brief details about yourself, and we'll take you through a 'soft search'. This won't leave a mark on your credit file or affect your credit score in any way but will show you the deals you're most likely to be accepted for depending on the type of card you're after.
You can then compare individual features – such as the length of interest-free periods – and decide which one is right for you before clicking through to apply.  
MoneySuperMarket is a credit broker not a lender. You must be 18 or over and a UK resident.