Guide to Visa credit cards
Explaining how Visa credit cards work, where you can use them and the possible alternatives
What is a Visa credit card?
A Visa credit card is a credit card that processes payments using Visa's systems rather than competitors such as MasterCard or American Express. 
Visa isn't a bank and doesn't issue cards, but instead provides the technology which credit card and debit card providers use for transactions. 
When purchases are made, Visa's payment system connects the buyer's bank with the merchant's bank so the transaction can go through. 
Visa is a global payment network and if you have a Visa credit card you can use it all over the world to pay for goods and services.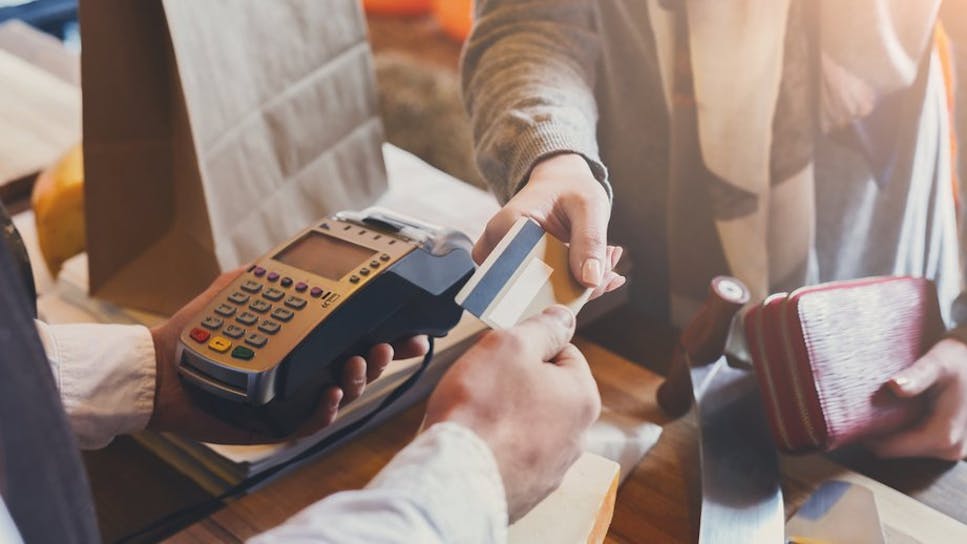 How do Visa credit cards work?
Visa credit cards work in the same way as any other credit card – you make a payment, it's processed, and the funds are added to the balance of what you owe on your credit card account.
Visa's role is to make sure the transaction takes place smoothly. It will check whether you have enough access to credit for the sale to be accepted. It then processes the payment so the money leaves the card issuer, for example, Barclaycard or Capital One, and shows up on your credit card account, and reaches the merchant's bank. It typically charges the retailer a percentage of the purchase for doing this.  
What types of cards use Visa?
Visa is used across the world with all different types of cards. These include… 
Credit cards – allow you to spend on credit with the agreement you'll pay it off at a later date
Debit cards – spend on a card and the money is taken directly from your bank account 
Prepaid cards – funds are preloaded onto the card and the card can then be used as an alternative to cash
Who does Visa work with?
Visa works with a some of the biggest banks and credit card issuers in the world including:
Barclaycard 
Chrome
First Direct 
HSBC
Nationwide 
Origin
Tymit 
Vanquis
What benefits does Visa offer?
There are different types of Visa credit card that can give you security and perks whether you are travelling or at home. But it's the card issuer who decides what will be offered through each deal. So it's better to compare individual credit card offers when making your choice. 
But here is an example of some of the benefits of different levels of Visa card:
Visa premium - designed for higher spenders and features three levels: Gold, Platinum and Infinite. They all cater for higher spending limits, can provide emergency cash if you lose your card, offer quick card replacement services and a helpline. You'll also receive exclusive benefits at 900 of the best hotels in the world and a range of dining, shopping, travel and leisure offers. Depending on your card issuer, you could also benefit from a wider range of discounts, offers and upgrades from well-known merchants and brands.  

Visa Infinite - the most exclusive type of Visa card and by invite only. Benefits include travel insurance, a 24x7 global concierge service, VIP access to exclusive events and experiences and preferential service at many of the world's most prestigious hotels.
Where can you use Visa?
Visa can be used all over the world in retail outlets, ATMs and for online purchases. While almost all merchants will accept Visa as payment to make it easy for shoppers, they can choose the payment networks they wish to work with – and this may change from time to time. 
What is the difference between MasterCard and Visa?
Both MasterCard and Visa are global payment networks that charge merchants for purchases. Consumers don't pay to use the payment network. So, whether you choose a MasterCard or Visa credit card, it won't cost you any more to use. 
As for specific card features, while both MasterCard and Visa have standard and premium versions, how the customer benefits is determined more by the card issuer than the payment network.
Both MasterCard and Visa are also accepted by the vast majority of retailers all over the world.
Is it best to get MasterCard or Visa?
Whether you choose a MasterCard or Visa is one factor in determining which credit card to get. But much more important is what features you want from a credit card – and this will be determined by what you want to use it for - such as a balance transfer, purchases or to build up your credit score.    
Check the terms on the card including the interest rate, any interest-free introductory periods, and any rewards offered. If the choice remains between MasterCard or Visa, then you could look at where you can use them – although as the two biggest payment providers in the world, most merchants will accept both.
Are there alternatives to Visa?
Visa and MasterCard are the two largest network payment processors. American Express is a third option, but it isn't accepted by as many retailers. It also differs from Visa and MasterCard in being a card issuer as well as a card network processor. 
In addition, Discover is a US payment processor that also has a global reach to around 200 countries. 
Ready to find a new credit card?
Finding a new credit card is quick and easy with MoneySuperMarket. 
We'll ask you a few quick questions to determine what type of card you're looking for and then run a soft search that won't leave a mark on your credit report.
We can then show you deals from our leading panel of UK providers  - plus your chances of being accepted for each card so you can apply in confidence. 
We'll also show you any card for which you're pre-approved. This means that the interest rate, interest-free period and fee (if there is one) are all confirmed – the only thing not guaranteed is your credit limit.
MoneySuperMarket is a credit broker – this means we'll show you products offered by lenders. We never take a fee from customers for this service. Instead we are usually paid a fee by the lenders, but the size of that payment doesn't affect how we show products to customers.