How to find cheap car insurance for teenagers
Teenagers often pay more than most for car insurance, but there are ways to cut the cost of cover – read our guide to learn more before you compare quotes
Do teenagers need car insurance?
It doesn't matter how old you are: if you're driving a car on public roads in the UK, you need car insurance. And teenagers are no exception – 17- and 18-year-olds must have car insurance in place before they get behind the wheel.
The only exception is if you're still on a provisional licence and learning to drive with an accredited driving school – as long as you're with an instructor in the car, you'll be covered by the driving school's insurance. But if you're getting private lessons, or learning to drive with a family member or friend, you'll need learner driver insurance.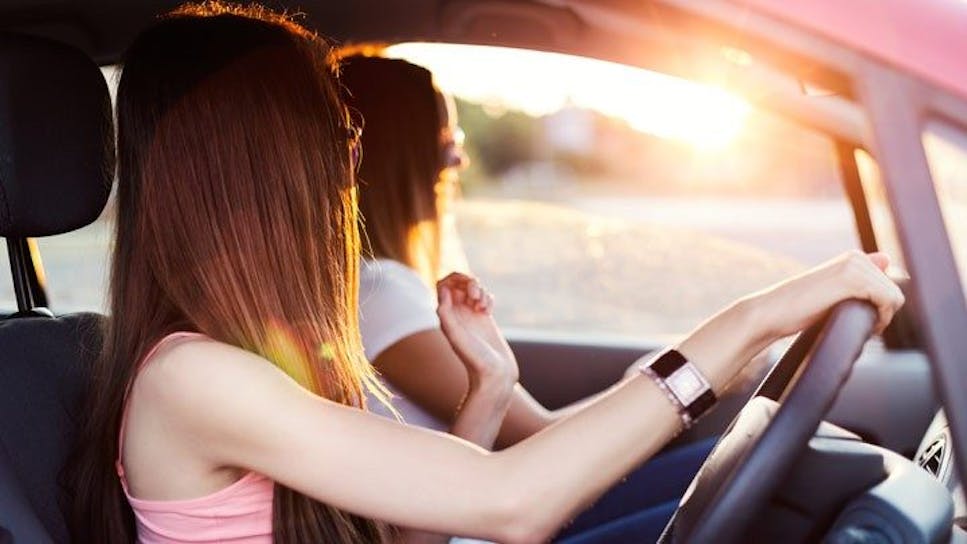 Can I add a teenager to my car insurance?
Yes, it's absolutely possible to add a teenager to your own car insurance policy. If you have a teenager who will be occasionally driving your car, then insurers will let you add them as a 'named driver.' This is much cheaper than getting a standalone car insurance policy for teenagers, because insurers will assume the car is mostly being used by an older and more experienced driver – so there's less overall risk.
Be careful, though – if your teenager is actually using the car more than anyone else, then you must let your insurer know. You can then add yourself as a named driver, which should save you money on insurance. But if you don't tell your insurer that your teenager is the main driver, this is called 'fronting' – and it's against the law.
If you're caught fronting, your insurance will be invalidated. You could even be prosecuted for insurance fraud and end up with a criminal record. So make sure that whoever uses the car the most is always the main driver on its insurance.
Can teenagers get their own car insurance?
Yes, there are plenty of providers that will offer car insurance for teenagers. Teenage drivers can get exactly the same cover that more experienced motorists are used to – including add-ons like courtesy cars and motor legal protection. The only difference you're likely to encounter is the price.
How much does car insurance cost for teenagers?
Unfortunately, the average rates for car insurance for teenagers are pretty high. As a general rule, the younger you are, the more expensive car insurance is likely to be – and teenagers pay more than anyone.
According to data from MoneySuperMarket, the average cost of insurance for drivers between 17 and 19 is a whopping £1,876*. For comparison, drivers in their forties face an average cost of £470 – less than a quarter of the price.
| Age group | Average premiums* |
| --- | --- |
| 7 to 19 | £1,876 |
| 20 to 24 | £1,241 |
| 25 to 29 | £843 |
| 30 to 39 | £627 |
| 40 to 49 | £487 |
| 50 to 64 | £321 |
| 65 or Above | £286 |
*Based on fully comprehensive car insurance policies with one driver holding a full UK licence. MoneySuperMarket data collected between October and December 2021, accurate as of January 2022.
Why is car insurance so expensive for teenagers?
Teenagers have to pay more for car insurance because insurers believe that younger drivers are more likely to be involved in an accident – and this higher risk means higher premiums.
Luckily, there are plenty of ways for teenagers to prove to insurance companies that they're a safe pair of hands behind the wheel. Once your insurer knows they can trust you, the cost of insurance should start to go down.
How can teenagers get cheap car insurance?
If you're facing hefty premiums for teenage car insurance, there are still plenty of things you can do to get cheaper cover. Try some of these, and see if they can help save you money on insurance:
Pick the right level of cover. Some teenage drivers assume that because third party insurance is the most basic type of cover, it'll be the cheapest – but it's not. In nearly every case, you'll save money by going for fully comprehensive car insurance instead.

Pick the right car. It might not be as impressive, but a smaller, safer, less powerful car – one in a lower insurance group – will always be much cheaper to insure.

Pay annually. A full year's car insurance can be a big expense to pay in one go, which is why some younger drivers prefer to pay monthly. But if you have the cash, paying annually is always cheaper overall.

Try telematics. Telematics, also known as black box car insurance, means that your insurer will use a GPS device or an app on your phone to monitor how you're driving. If you drive responsibly, your insurer will notice – and reward you with cheaper premiums.

Add a named driver. A friend or family member who sometimes uses your car can also be added to your insurance – and if they're a more experienced driver, the cost of insurance should fall.

Restrict your mileage. The more you drive, the greater the risk of an accident – so if you can agree with your insurer to limit your driving, it'll save you money on cover.
Will a driving course help teenagers get cheap car insurance?
There are plenty of courses available for new drivers to help them develop their skills behind the wheel – you might have heard of Pass Plus or IAM. Many teenagers take these courses in the hope that a few extra driving qualifications will make it cheaper to get insurance. But do they actually save you money on insurance?
Data from MoneySuperMarket suggests maybe not – for the average person who takes these courses, there's no significant difference in the cost of insurance. But that doesn't mean they're not worth doing: it's always a good idea to gain a few extra skills on the road.
What is the cheapest car to insure for teenagers?
One of the best ways for a teenager to save money on car insurance is to pick the right car. Insurers are much more likely to offer teenagers cheaper insurance if they know they'll be driving a car that's small, safe, and dependable. This doesn't just reduce the chance of an accident – replacement parts are usually cheaper too, and a modest car is less likely to be a target for thieves and vandals. All this adds up to some pretty significant savings.
Our data shows that the number one cheapest car for a teenager is the Fiat 500 Pop – it might not be the fastest car on the road, but with average insurance premiums of £1,097*, it'll help keep insurance costs down.
Here's the rest of our list of the top 5 cheapest cars to insure for teenagers:
| Car Make | Car Model | Average annual premiums* |
| --- | --- | --- |
| FIAT | 500 POP | £1,097 |
| FIAT | 500 | £1,167 |
| MINI | ONE | £1,361 |
| FORD | KA | £1,364 |
| PEUGEOT | 107 URBAN | £1,376 |
*Cheapest cars to insure by average annual premiums for drivers aged 17-19, based on fully comprehensive policies with one driver only holding a full UK drivers licence. MoneySuperMarket data collected between October and December 2021, accurate as of January 2022.
Is it cheaper to insure a new or used car for teenagers?
Unfortunately, there's no clear answer to whether it's cheaper for teenagers to insure a new or a used car. Used cars are generally less valuable, and might lack some fancier gadgets like screen displays – this should make some of them less expensive to insure. On the other hand, it might be harder to source replacement parts for a car that's no longer in production, so some used cars might actually work out pricier. Plus, older cars might not have all the same safety features as a newer model.
In general, it pays to use your common sense. A second-hand car that's sturdy, reliable, and only a few years old could save you money on insurance. But while you can buy an old banger on the cheap, getting it insured might be pricier than you'd bargained for.
Compare cheap car insurance with MoneySuperMarket
Whatever your age, the best way to get a great deal on car insurance is by comparing prices online. With MoneySuperMarket, it couldn't be easier to find a cheap quote for teenagers' car insurance – simply give us a little information about yourself and your car, and we'll instantly put together a list of quotes that fit your requirements.
You'll be able to sort through deals by their overall monthly and annual cost, the coverage you'll get with the policy, and the excess you'll need to pay to make a claim. Once you've found a quote that ticks all the boxes, just click through to the provider's website to finalise your purchase.
As with all types of insurance be wary of taking out the cheapest available quote as it might not offer the level of cover you really need. We recommend you aim for a balance between price and policy, so you can get the right deal for you and avoid over- or under-insuring yourself.