Is it better for a family to be on one car insurance policy?
We look at why it might be useful to add additional drivers or cars to your insurance policy, and how it could save your family money.
What is family car insurance?
Family car insurance is not a specific policy, but it is a term often used to describe insuring more than one person in a household on a single policy. You can also insure more than one car on a single policy, known as multi-car insurance.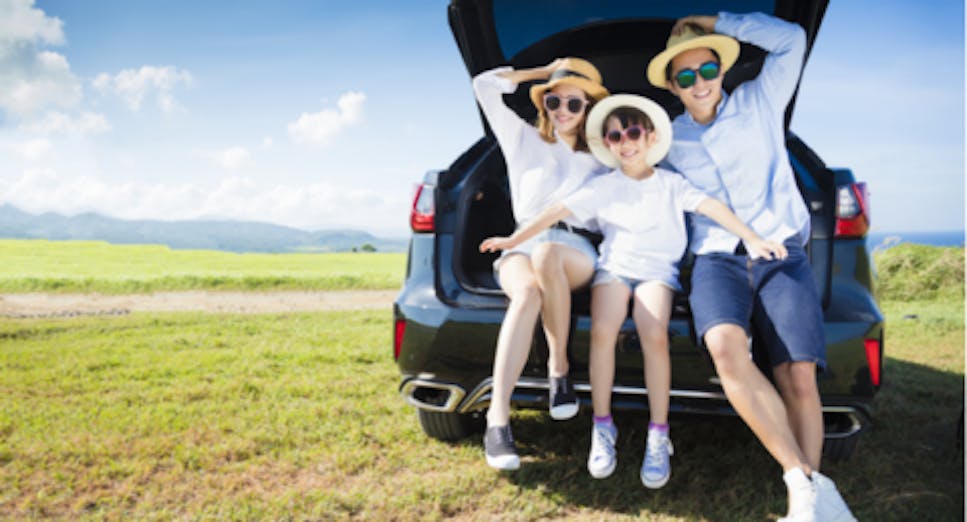 Can I add family members to my car insurance policy?
You can add other drivers to your car insurance policy as a named driver, so they will be insured to drive your car. A common example of this is if your child has not long passed their driving test and doesn't have their own vehicle.
It can be useful for younger drivers to be a named driver on their parents' car insurance to avoid expensive premiums. But it's important that you're upfront with your insurance company who the main driver is on a policy.
The main driver is quite simply the person who is going to drive the car most of the time – it doesn't necessarily have to be the owner. By naming yourself as the main driver when it is in fact someone else, you will be committing what is known as car insurance fronting, which is illegal.
If you add someone as a named driver of your car then they will have the same level of cover as you have on your policy. It's easy to add a named driver to your policy - simply contact your insurer with the necessary information.
Will having a named driver on my insurance affect my no-claims discount?
Any no-claims discount belongs to the main driver named on a policy. If a named driver has an accident in your car and needs to make a claim, the claim will be on the main driver's insurance.
The main driver's no-claims discount will be affected, but there will be no damage to the named driver's claims history.
Can I add other cars to my car insurance policy?
Some providers offer multi-car insurance which allows you to put two or more cars on the same policy. Multi-car insurance generally works in two ways:
Linked policies
Each car has its own policy, meaning you can decide on levels of cover and policy features for each one, but all policies are linked under your name.
One policy for multiple cars
All cars are on the same policy, most likely meaning that the level of cover will be the same for each.
You can also add named drivers to a multi-car policy but check with your provider about any effect this may have on your premiums. You don't necessarily have to live at the same address as the main driver of another car on a multi-car policy, so it could be an option to cut the cost your individual premiums if you're part of a couple but don't live together.
Which family cars have the cheapest insurance?
Insurers consider many factors when quoting a price on car insurance, from your driving history to where your car is parked when it is not being driven. They will also look at the make and model of the car you want to insure.
Using MoneySuperMarket data of sold policies on our site, we've rounded up the 10 cheapest family cars to insure. If you're looking for a new car and a cheaper premium at the same time it might be worth considering a different model.
The cheapest family cars to insure
Skoda YetiFiat QuboCitroen C3Honda HR-VHyundai KonaDacia LoganSkoda RoomsterSuzuki SX4Hyundai IX20Suzuki Celerio£0£50£100£150£200£250£300£350£282£282£285£285£287£287£289£289£295£295£297£297£299£299£300£300£306£306£306£306Make and modelAverage cost of insurance
| Make and model | Average cost of insurance |
| --- | --- |
| Skoda Yeti | £282 |
| Fiat Qubo | £285 |
| Citroen C3 | £287 |
| Honda HR-V | £289 |
| Hyundai Kona | £295 |
| Dacia Logan | £297 |
| Skoda Roomster | £299 |
| Suzuki SX4 | £300 |
| Hyundai IX20 | £306 |
| Suzuki Celerio | £306 |
Average prices based on MoneySuperMarket data of car insurance policies sold between June 2019 and May 2020 on five door vehicles with either an estate or hatchback design.
Is it worth adding other drivers or cars to my car insurance?
Adding named drivers or opting for a multi-car policy may make your individual premium go up, but it will likely save money across all individuals as you won't be buying individual policies. However, it may be cheaper to have single policies if you're considering adding a driver with a poor driving history or convictions.
If you add a younger driver to your policy, then while they will save money by not buying individual cover, your premium will likely increase. However, if a younger driver adds a more experienced motorist as a named driver, the cost of their insurance will often be cheaper as it will be assumed the younger motorist, while the main driver, will not be driving their car all the time.
The insurance group of each car on a multi-car policy will also be considered. Adding more expensive cars or those in higher groups will mean an increase on your premiums, but it might still be cheaper than insuring each car separately.
How can I get a quote for additional drivers or multi-car insurance?
The easiest way to find cheaper car insurance for named drivers is to compare quotes with MoneySuperMarket. All you need to do is tell us a little about yourself and your driving history, as well as the same for any other drivers you're adding to the policy – just choose 'yes' when asked if you would like to add any additional drivers. On MoneySuperMarket you can include up to three additional drivers on your policy.
You'll also be asked to give a few details about the car you want to insure, and we'll then put together a list of quotes tailored to your requirements.
If you need multi-car insurance, then we offer this option through our preferred partner Admiral – just click through to their website and fill out a few details about yourself, your cars and the cover you need to get a quote.
Once you've found the right policy, click through to the provider to finalise your purchase. Remember that the cheapest policy isn't always the best – we recommend balancing cost with the level of cover you get to ensure you have the right protection at the best price.