Can I get a joint car insurance policy?
Your car insurance can cover several drivers or several cars – you just need the right sort of policy
What is joint car insurance?
Technically, there is no such thing as a joint car insurance policy. When people talk about joint car insurance, they usually mean one of the following:
, which can normally be used to cover up to five vehicles registered to the same address.

, which must be taken out in one name but will allow anyone with a driving licence to drive the vehicle (as long as they meet certain conditions, such as being over 21).

A standard car insurance policy with one or more 

. These policies are designed to cover cars that are driven by more than one person – for example, the main driver, their spouse, and their child.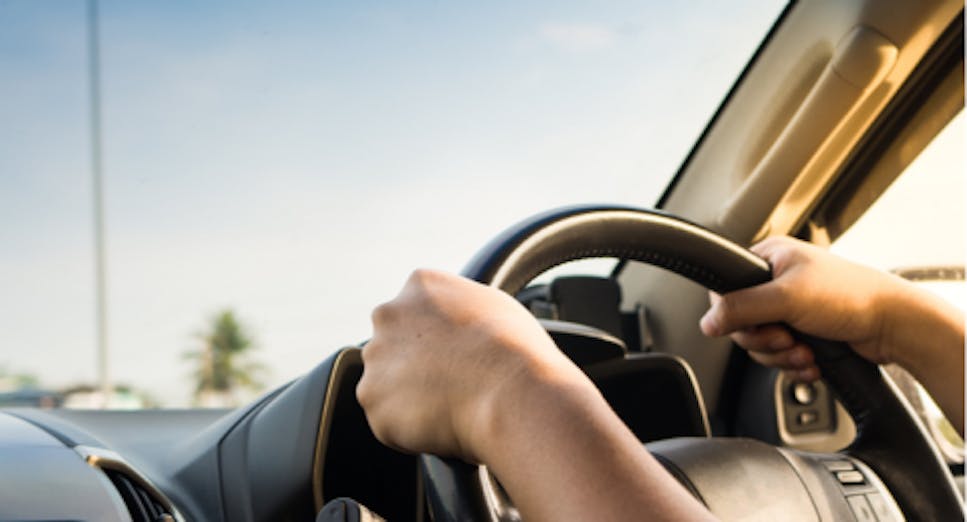 Can I take out a car insurance policy with another person?
You can't take out a car insurance policy as joint policyholders with someone else – there's no such thing as joint car insurance, even for married couples. However, you can easily insure someone else to drive your car by adding them to your individual car insurance policy as a named driver, so this essentially is what you may refer to as joint car insurance.
There may be an extra premium to pay to do this, but in some cases, adding a more experienced named driver can actually cut the cost of your car insurance. Just remember – your no-claims discount will still be affected if they have a crash.
If you want to insure a vehicle that lots of people need to drive, like a business car or van that is used by multiple members of staff, you can also take out an any driver insurance policy in your name. This type of policy can be expensive, but it means that anyone you wish can drive the vehicle, as long as they meet certain conditions, which are usually linked to their age.
Is it cheaper to insure two cars on one policy?
Multi-car insurance that covers two or more cars on a single policy can be a cheaper way to get car insurance if you own more than one car. Most of these policies will cover up to five cars, as long as they are registered at the same address.
However, you'll usually pay more for an 'any driver' car insurance policy that insures anyone you want to drive the car.
The type of car you own will determine whether this is the best option for you. For example, if you drive a small hatchback to work but a powerful sports car on the weekend, having both cars on the same policy can hike up the price, as the sports car is likely to be in a higher insurance group. So, any form of joint car insurance may not work in your favour here, and two separate car insurance policies could be cheaper overall.
You can get a multi-car insurance quote with MoneySuperMarket's preferred partner Admiral, then use our quick car insurance comparison service to check whether two separate policies will be cheaper for you.
Is named driver car insurance the cheaper option?
One form of joint car insurance you can opt for is to add another person as a named driver or additional driver, which can reduce the cost of your car insurance. However, this will usually only be the case if the person you're adding is a more experienced driver than you.
If the extra driver is young, inexperienced, or has made a car insurance claim recently, you'll probably have to pay an extra premium for them to be covered. Your premiums will also rise if you have to make a claim as a result of them being at fault.
Another way that you could save money is by taking out home insurance and car insurance with the same provider, which is sometimes known as joint car and home insurance. But remember, you should always compare all of your options for car and home insurance policies before buying to ensure you're getting the best possible deal.
What is car insurance "fronting"?
Car insurance fronting involves an attempt to cut the cost of your car insurance by falsely claiming a more experienced driver is the main driver of the car. Young drivers pay a lot more for their own car insurance than they do when added to an experienced driver's policy.
Asking a more experienced driver to front your policy by pretending to be the main driver is fraud and will invalidate your policy if you're caught. If you add a named driver to your policy, they also need to use the car.
Can two people insure the same car?
Yes, two different people can insure the same car at the same time. Some ways you can get insured on someone else's car include:
Taking out a non-owner car insurance policy that covers you to drive the car named in the policy, according to the insurer's terms and conditions

Taking out a 

 policy that lasts for a few weeks or months
However, it's usually cheaper to add yourself to the car owner's existing policy as a named driver if it's for a long-term period.
Compare car insurance quotes
Finding affordable cover is quick and easy when you compare car insurance quotes with MoneySuperMarket. Just tell us a little about yourself, your car, and the cover you need, and we'll search the market for a list of quotes tailored to your requirements.
You'll be able to compare deals by the overall monthly and annual premiums, the cover you'll receive, and the excess you'll need to pay to make a claim. Once you've found the right one for you, just click through to the provider to finalise your purchase.