Can I get car insurance with a criminal record?
If you have a criminal conviction, your car insurance options are likely to be limited and expensive – even if your conviction isn't related to driving. But it's usually possible to find cover, with specialist insurers able to help
Can I get car insurance with a criminal conviction?
If you have a criminal record, whether or not you can get car insurance will depend on what convictions you have and how many. You may still be able to take out cover, but insurers sometimes refuse cover if you have any unspent convictions, or if you have certain types of conviction such as insurance fraud.
You have a criminal conviction on your file if you have been found guilty of a criminal offence such as burglary or fraud in a court of law. Cautions, reprimands, anti-social behaviour orders (ASBOs), and fixed penalty notices, on the other hand, appear on your criminal record but are not offences for which you receive a criminal conviction, so do not need to be disclosed.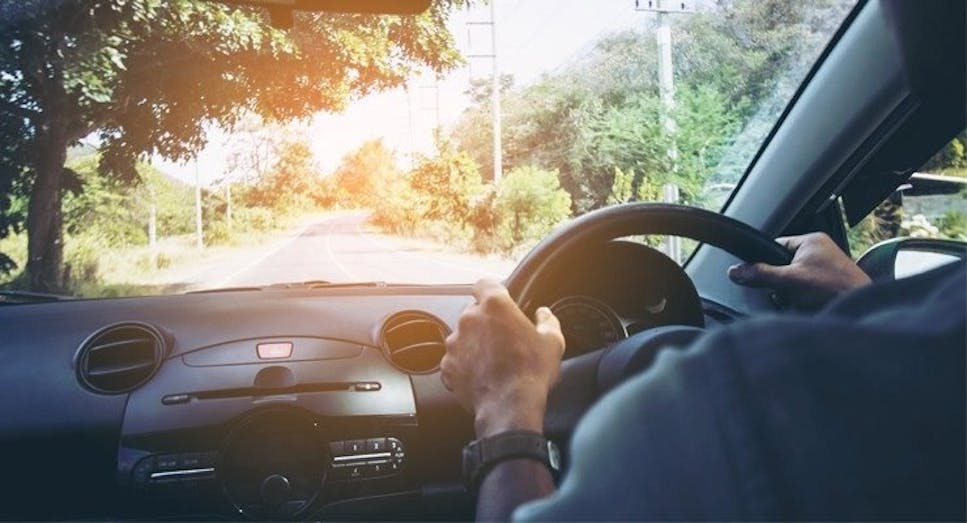 How does a criminal record affect car insurance?
You will often have to pay more for cover if you have criminal convictions against your name – whether or not your crime was driving related.
Statistically, people with a criminal record are more likely to be involved in accidents and make claims. So having criminal convictions immediately puts you in a "high risk" category as far as insurers are concerned.
However, there are insurers that specialise in offering cover for people in unusual situations, including having a criminal record. So by shopping around, you can still find car insurance at a fair price.
| | |
| --- | --- |
| Does the driver have a non-motoring conviction? | Average annual premiums* |
| No | £617.03 |
| Yes | £1,599.65 |
*MoneySuperMarket data, collected between January and June 2021.
What criminal convictions do I need to declare?
If you do have a conviction, whether or not you need to declare it also depends on how serious it was, and how long ago it happened. While you must declare "unspent" convictions, which generally happened within the last few years or were very serious, to your insurance provider if asked, you have no obligation to declare "spent" criminal convictions when applying for car insurance.
You're also not obliged to volunteer information about your non-motoring convictions unless the insurer specifically asks about them – although most do.
However, while speeding fines and points on your driving licence are not criminal convictions, they do need to be shared with insurance companies when requested, and are usually shown on your driving licence for at least five years anyway.
Do I need to declare spent criminal convictions?
If your conviction is spent, then you do not need to declare if when applying for car insurance – even if your insurer asks.
How long do criminal convictions stay on my record?
The police keep a record of any criminal convictions until you reach 100 years old. But how long a criminal conviction stays on the file accessible to insurers and other interested parties such as potential employers depends on the severity of the crime and the sentence you are given (rather than the time you actually spend in jail, for example).
According to the Rehabilitation of Offenders Act 1974, the time a conviction takes to be "spent" should be coherent with the "rehabilitation period" appropriate for your crime.
So, if you commit a crime that results in fine, it could be considered "spent" one year later – depending on where you live. But if you are sent to jail for more than four years (in England, two and a half in Northern Ireland), you will have that conviction on your file for the rest of your life.
If you're unsure whether or not you have any "unspent" criminal convictions on your record, and you live in England or Wales, you can request a basic Disclosure and Barring Sevice (DBS) check costing £23. In Scotland, there is a similar service available costing £25. In Northern Ireland, basic checks cost £18.
| | |
| --- | --- |
| Punishment | Time on your record (if over 18) |
| Fine | 1 year from date of conviction |
| Prison sentence of under 6 months | 2 years from the date your sentence ends |
| Prison sentence of between 6 and 30 months | 4 years from the date your sentence ends |
| Prison sentence of between 30 months and 4 years | 7 years from the date your sentence ends |
| Prison sentence of more than 4 years | Your conviction is never "spent" |
Do I need to declare criminal convictions of named drivers?
You can add friends and family members you want to drive your car at times to your insurance policy as "named drivers". But if they have "unspent" criminal convictions, you must disclose these to your insurer.
It will probably increase the cost of your cover, but failing to do so could invalidate your policy – meaning you are effectively driving without insurance and would not be able to make a claim.
Remember too that pretending to be the main driver of a car to help someone with convictions pay less for car insurance is also a type of insurance fraud called "fronting" for which you could end up with a criminal conviction of your own.
How do I get cheaper car insurance if I have criminal convictions?
Even though some insurers exclude drivers with criminal convictions, you can still save money by shopping around for the best deal. You'll almost certainly still pay more than a typical motorist, but following our five tips below should help to keep your costs down
Offer to pay a higher voluntary excess: increasing the excess you pay towards any claim should bring the cost of your policy down

Build up a no-claims bonus: you can cut your premiums by 50% or more if you can prove you are a safe driver by not making any claims for several years

Drive less: lower mileage generally equals lower premiums – although this is not always the case

Consider specialist insurers: you may be able to save if you can find an insurer that accepts referrals from the Probation Service or HM Prison Service

Take out a telematics policy: if you're a good driver, you should be able to reduce your premiums over time by having a black box fitted to your car so your insurer can monitor how you drive
Compare car insurance quotes
Comparing car insurance quotes with MoneySuperMarket is a quick and easy way to find cover at a great price – and can be a great way to find affordable insurance if you have criminal convictions. Just tell us about yourself, your car and driving history, and the cover you need, and we'll search the market for deals that meet your requirements.
You'll be able to compare polices by the overall monthly and annual cost, the level of protection you'll get and the amount you'll need to pay to make a claim. Once you've found the deal you want, just click through to the provider to finalise your purchase.