Travel insurance for your motorcycle holiday
Travelling abroad with your motorbike? Make sure you have the right insurance so you can enjoy the roads with peace of mind
What is motorcycle travel insurance?
Motorcycle travel insurance covers you for renting or travelling abroad with your own motorcycle so you can ride it when you're on holiday.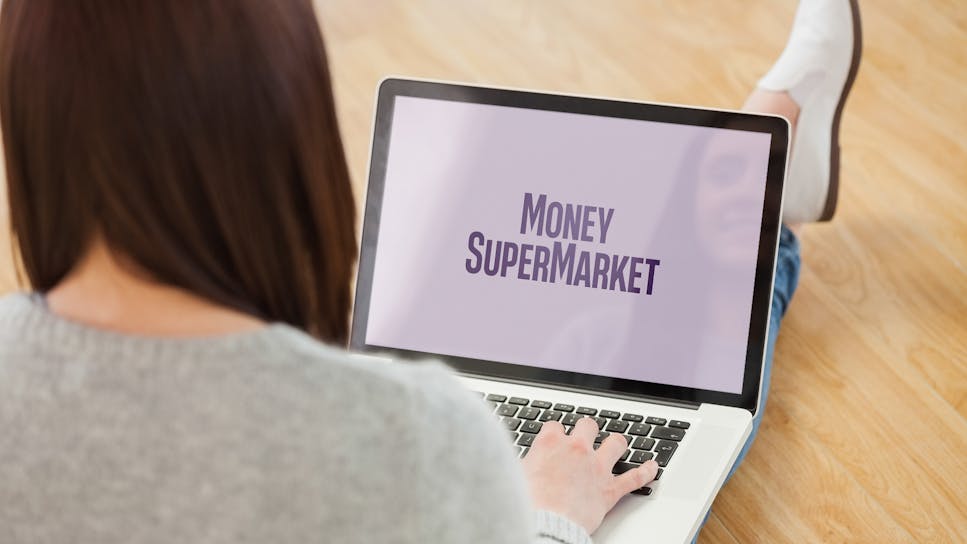 Do I need motorcycle travel insurance?
A motorcycle travel insurance policy is useful for anyone using their bike for:
Motorcycle touring

Track days

Off-roading

Biking road trips
However you'll be able to determine if you need it by checking what's already covered by:
Your standard travel insurance policy
If there are any gaps in the above cover, you'll be able to add the remaining protection you need by taking out a motorcycle travel insurance policy.
What will motorcycle travel insurance cover me for?
A motorcycle travel insurance policy should offer the same options you'd get with a standard motor insurance policy:
Third-party: Third-party motorbike insurance is the legal minimum level of cover you can take out, and it insures you for damage caused to other people (the third party), their vehicle or their property. It offers no cover for your own motorbike

Third-party, fire and theft: Third-party, fire and theft insures your bike for theft or damage caused by fire, as well as cover for damage to a third-party

Fully comprehensive: Fully comprehensive cover includes all of the above, as well as additional cover for your own bike if you get into an accident
A good motorcycle travel insurance policy should offer fully comprehensive cover – this will give you the most protection, and it's also generally the cheapest cover you can take out.
As for the rest of your policy, it should ideally include the following:
Personal accident cover, which will pay out if you're injured or killed on the road

Emergency medical cover, to cover the cost of medical treatment abroad if you need it

Repatriation, to pay for bringing you back to the UK in an emergency

Cancellation and curtailment, if you need to cancel your holiday due to illness, injury, jury duty, a redundancy or a bereavement in the family
Can I add extra cover to my motorcycle insurance policy?
Some providers may offer extras you can add to your cover:
Pillion cover insures you for carrying passengers on your motorcycle

Helmet and leathers cover protects you if they're stolen, lost or damaged

Baggage and accessories adds protection for any baggage and accessories on your motorcycle

Breakdown cover pays for the cost of calling out roadside assistance in case your motorcycle breaks down

Adventure sports covers you and your motorcycle if you're taking part in any adventure sports

Track day cover insures you for using your motorcycle on track days

Off-road cover adds cover for taking your motorcycle off-road
You may also have the option of adding race cover if you plan on taking part in any racing activities, but not all insurers will offer this – and as with all additional policies, it's likely to raise your premiums.
How much cover will I need on my motorcycle travel insurance policy?
A good motorcycle travel insurance policy with comprehensive cover should offer the following levels of protection:
£2 million in medical cover, or £4 million if you're going to the USA

£1 million in personal liability cover

Your cancellation cover should be at least as much as you've paid for your holiday

Likewise your baggage and belongings cover should be at least as much as you're taking with you – and be aware of any single-item value limits on your policy
How long will my motorcycle travel insurance policy cover me for?
A standard motorcycle travel insurance policy might have limits on the number of days you can be covered for – usually around 30. If you're away for longer, you may want to think about touring cover for a long-term solution, as these can offer protection for up to 180 days.
Will motorcycle travel insurance cover me for renting and using my own bike?
You should be able to take out cover for either situation, though some insurers might have limits on the protection they offer – it's best to read your policy documents to be sure.
What size engine on my motorcycle can I insure?
Some insurers have limits on the engine size you can insure, sometimes but not always between 50 and 150cc – while other insurers may charge extra for bigger engines, or not have any limits at all.
You may need to take out adventure sports or racing cover for certain motorbikes.
What won't my motorcycle travel insurance policy cover me for?
As with any insurance policy there are likely to be some exclusions from your cover – most insurers won't pay out if:
You were under the influence while riding
Your claim could be covered by your European health insurance card, so always remember to take this with you if you're travelling in Europe. Even though the UK is no longer part of the EU the EHIC, and the new Global Health Insurance Card (GHIC) will still be accepted in hospitals in the EU for Brits needing emergency treatment
You weren't wearing your helmet, even if it's not a locally enforced law

You were travelling against medical advice or to a location the Foreign, Commonwealth & Development Office (FCDO) advised against visiting
Safety tips for taking your motorcycle abroad
Once you've got your motorbike travel insurance sorted for your holiday, it's time to think about some safety precautions. There are many things you can do to improve your safety when riding a motorcycle abroad and the most important are:
Wear a helmet: It might be tempting to travel around a hot country without a helmet on, but if you have an accident you are far more likely to suffer a serious injury without this crucial piece of safety equipment. Any helmet you use should comply with current safety standards, and make sure it fits properly.

Read the road ahead: This is not as easy when you are abroad, but it is still something that is important to do. You should try to judge ahead, and estimate what other road users will do to try and steer clear of trouble.

Wear protective clothing: Again, in a hot country it may be appealing to wear flip-flops and shorts to ride your motorcycle, but it is important to cover any exposed skin in case you fall off. Try to wear protective clothing where possible, such as gloves, proper boots or shoes, and a leather jacket and trousers.

Be careful going round bends: Most crashes will happen on corners, either because you are going too fast or you are on the wrong side of the road. The latter is a particular problem if you are driving on the right rather than the left while you are abroad. Take it easy, and try to look around the corner as you are riding.

Check your blind spots: Blind spots are the points in your mirrors where you cannot see a vehicle moving up behind you. Since you will often be driving on the opposite side of the road to the UK, you may find it harder to work out where your blind spots are. So take some time before you set off to check where your blind spots are, and if necessary, turn your head to check for traffic behind you before making a manoeuvre.