Insuring a cycling trip
When you're on holiday, it's always wise to take out travel insurance – and cycling holidays are no different
Does travel insurance cover cycling holidays?
They're not for everyone, but for some people a bike holiday is the closest it's possible to get to heaven on earth: a mixture of fresh air, physical activity and beautiful scenery. Standard travel insurance will provide a certain level of cover, for medical costs incurred by a bad crash or stolen belongings.
MoneySuperMarket doesn't provide cover for cycling holidays so you will need to find a more specialist provider for this type of cover.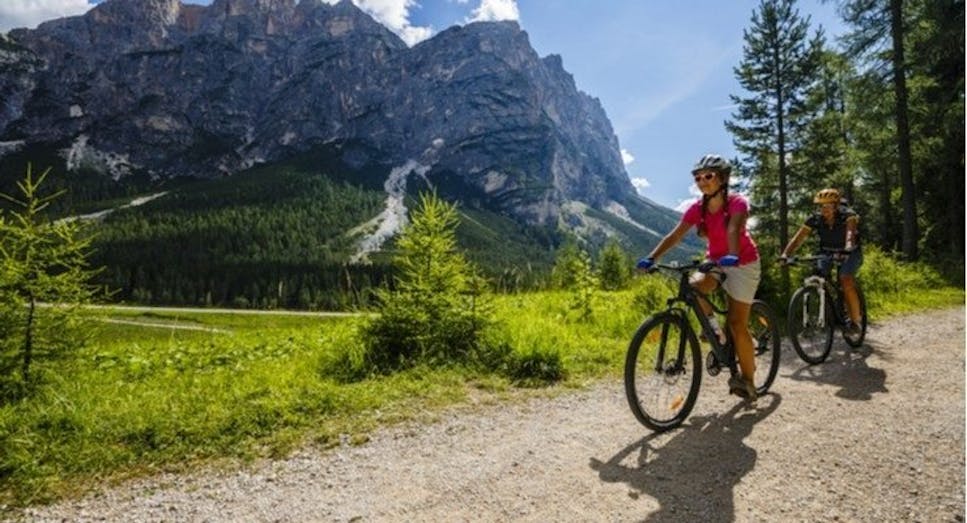 What is cycling travel insurance?
Cycling travel insurance is a specialist insurance product that pays out in the event of any bike-related mishaps, from lost pannier bags to cracked forks. It will also cover you for the basics of travel too, including medical costs, travel cancellations and passport theft.
Biking holidays can take many forms, from cross-country touring to short, sharp race meets – so cycle holiday insurance will also protect you if you participate in activities which a standard policy won't cover, including racing and mountain-biking.
What should I look for in specialist cycling insurance?
There are several things you should look for when insuring your bike holiday. These include:
A high single-item limit: The more expensive your bike, the higher this limit should be. You'll need it if you end up crashing your bike and writing it off, or if it's stolen. This will also help if you lose a laptop or your GoPro

Sufficient medical cover: Bike accidents are painful at the best of times, and should you end up in hospital in a foreign country, medical bills could soar. A decent insurance policy will have around £5m in medical cover

Destination: As with all travel insurance policies, cycling insurance differs according to which region you visit. Insurers divide the world into Europe, the USA, Canada and the Caribbean, and the rest of the world

Extreme sports cover: You should inform your insurer if you intend to be mountain-biking or racing, as there could be a surcharge for this kind of cover

Third-party liability: If you hurt someone else this will protect you if they make a legal claim

Recovery cover: If you break down in a remote area, this will pay the cost of recovery

Replacement bike hire: Some policies may let you continue your holiday even if you total your own bicycle with a temporary replacement cycle

Length of policy: Most policies will last 30 days as standard, but if you're away for longer a 60- or 90-day trip can be arranged
Compare travel insurance
if you are looking to save money on standard travel insurance, the best way is to shop around. MoneySuperMarket works with dozens of travel insurers, and you'll be able to find a competitive quote in minutes. Simply give us some information on your travel plans, and we'll do the rest.