How Section 75 protects your credit card purchases
Paying for goods and services with a credit card offers you extra protection if something goes wrong. Under Section 75 of consumer credit law in many cases you'll be able to claim your money back. Our guide explains what you need to know.
What protection do I have on my credit card purchases? 
If you buy something with your credit card and the item is faulty, broken, or never arrives, you have the right to claim the costs back through your credit card provider. 
Under Section 75 of the Consumer Credit Act, you're covered by credit card purchase protection if you use your card to buy goods or services such as a computer, phone, a car, flights, or a holiday, just as long as the item that costs over £100 and under £30,000. 
Section 75 means that by law the credit card company has equal responsibility (or 'liability') with the seller if there's a problem with the things you've bought or the company you've bought them from goes bust. 
Debit cards don't offer this protection - although they do offer lesser protection for purchases under £100 through chargeback. This is why it can be a good idea to pay for large purchases such as furniture and holidays, with your credit card. 
However, it's important to remember that if you use a credit card to make a purchase, you're borrowing money. Unless you pay off the balance in full each month you will be charged interest on the debt so you'll end up paying back more.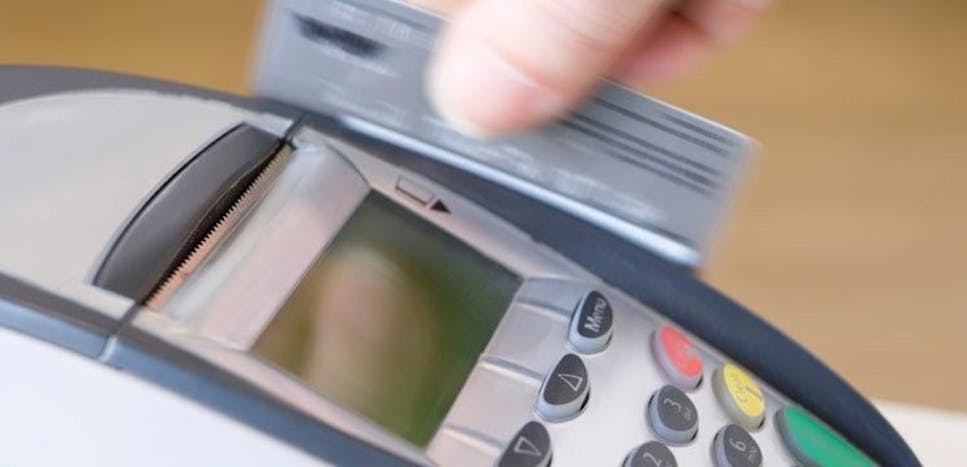 What does Section 75 cover? 
Credit card protection can in the following scenarios:
If an item you've bought arrives faulty or damaged and you can't get a refund or replacement through the retailer

Your item arrives and doesn't match the product description

Your item isn't delivered but you've still been charged

The retailer or trader goes out of business before you receive your item - this includes airlines and holiday companies

You pay a deposit using your credit card on a single item, for example, a TV or holiday. You also still receive purchase protection on the full item, not just the deposit
What does Section 75 not cover? 
It's important to know the limitations of Section 75. Here's what isn't covered: 
When a purchase is less than £100 or over £30,000 

If you used a third-party provider to pay instead of buying directly. Third-party payment providers like PayPal will usually offer their own payment protection scheme, and third-party holiday providers should come with specific holiday protection 

If your purchase wasn't a single item, for example, two single train tickets cost £60 each, so £120 in total. This is because the single item is under £100 

If you take out cash from an ATM with your credit card and then use this for the purchase 

If you're not the main card holder. Purchases made by secondary cardholders are not covered. Neither are goods or services bought on your card but put in someone else's name – for example, booking a night away as a gift 

Purchases that fall outside of Section 75. Although rare, there are some specific examples where you're not covered by credit card purchase protection, such as buying a plot of land
How do I make a section 75 claim on my credit card? 
If you want money back on a purchase you're not happy with – here are the steps to take:
1. Contact the company you purchased from by following the complaints procedure on their website. Usually, there will be a link to a complaints form. 
2. If you're unhappy with the response or they don't respond or offer a refund, contact your credit card company to make the claim:
State that you're claiming under Section 75 of the Consumer Credit Act. 

Include copies of receipts as proof of purchase and any emails or letters you've sent to the company you purchased from 

Ask for the full amount you paid or the cost of repairing the item if it's faulty 
3. You can also ask for money to cover the cost for any damage caused by a faulty item or a service. For example, if you purchased a faulty washing machine and it leaked and ruined the floor, you could claim for both the appliance and floor repairs. 
Can I claim money back on flights or a holiday? 
There are some cases where you might not be covered by credit card protection: 
If you booked a holiday or flights costing between £100 and £30,000 and paid either the deposit or the full price on your credit card, you may be able to claim if the airline or holiday company goes bust or the holiday isn't as described. 
But not all situations are covered. You might not be able to claim if you bought from a third-party provider and you also wouldn't be refunded for any unnecessary costs, for example, if you had to extend your stay longer than you expected due to airline or tour operator failure.  You may be covered under your travel insurance in this circumstance.  
How long will it take to receive the money after a claim? 
There's no fixed amount of time within which your credit card provider must resolve a Section 75 claim, but if you're dissatisfied with how long the process is taking, you can complain. Providers then have eight weeks to deal with your complaint. If you haven't heard anything after eight weeks, you can refer your claim to the Financial Ombudsman Service. The Ombudsman service is free and impartial and deals with complaints about regulated financial companies.
Am I protected for purchases under £100?  
Section 75 won't protect your purchases under £100, but you could use chargeback. 
Chargeback enables your card provider to reverse a transaction on your credit or debit card. They can then attempt to withdraw the funds that were deposited into the retailer's account and return them to your account. But the retailer may challenge this if they believe your claim is invalid. 
Unlike Section 75, chargeback is not backed by law, but it forms part of a set of rules of conduct which most of the main banks, building societies and card providers adhere to. 
How else can I protect myself with a credit card?
Fraudsters are always trying to trick us into handing over our money. Popular scams used by criminals include:
Stolen cards: With most credit cards having contactless technology this enables a thief to spend up to £100 per transaction without needing your PIN. If you lose your credit card or it is stolen, call your card issuer immediately so the card can be blocked and no more transactions will happen 

Phishing: This is when fraudsters contact you by email, phone or post, pretending to be your bank or building society, and ask you to reveal security information, such as your PIN. Your bank will never do this, and neither will the police or any other legitimate organisation, so never give out your PIN to anyone.

Skimming: Scammers may use an electronic device to 'skim' card details from victims, this could happen when you use your card in shops, restaurants and bars.  Your bank will be in touch if they spot any unusual, or potentially fraudulent, transactions and will cancel your card after verifying it with you 

ID Fraud: Criminals may also use your personal details, such as your name, address, date of birth, and PINs so that they can set up new credit card accounts or take out loans in your name. Take care when disposing of correspondence and documentation and don't put bank statements or similar items in the rubbish without shredding or destroying them first 
Our expert says...
"If you buy a holiday or another big purchase such as a TV or sofa, if you do so on a credit card you'll get the peace of mind of the extra protection available under Section 75 of the Consumer Credit Act. It's an easy way to boost your consumer protection and it could prove invaluable if things do go wrong such as the sofa turning up faulty or your holiday company going bust. Yet if you are using a credit card, make sure you pay it off as soon as possible, and before interest is applied, otherwise you'll end up spending more than you would if you had used a debit card or cash instead."
Compare credit cards with MoneySuperMarket 
It's quick and easy to compare credit cards with MoneySuperMarket. We'll ask a few simple questions and then search providers across the market to find card deals that suit you best. 
We can show you the cards you're most likely to be accepted for, so you'll know where you stand before you apply. Searching in this way has no impact on your credit file or score. 
You can also view full product details and extra features to see if the card offers added purchase protection for free. You'll also be able to see if the card comes with any rewards, fees or added perks.  
Moneysupermarket is a credit broker – this means we'll show you products offered by lenders. You must be 18 or over and a UK resident.