Should I switch to an electric car?
EVs are the future of motoring. But is now the right time to make the switch? And what do you need to consider? We take a look.
The number of car buyers making the switch to electric is growing rapidly, ahead of the Government's ban on the sale of new diesel and petrol cars from 2035.  
Last year, electric cars grabbed a bigger share of the new car market than diesel for the first time at 16.6%, behind petrol's 42.3% share, according to industry body the Society of Motor Manufacturers and Traders (SMMT)1. 
Electric vehicles (EVs) have continued to be popular in 2023. The SMMT says one new electric car was registered "every 60 seconds" in July.2. 
So should you take the plunge and go electric too?  
To help you decide whether an electric car is right for you, here are the key things you need to consider.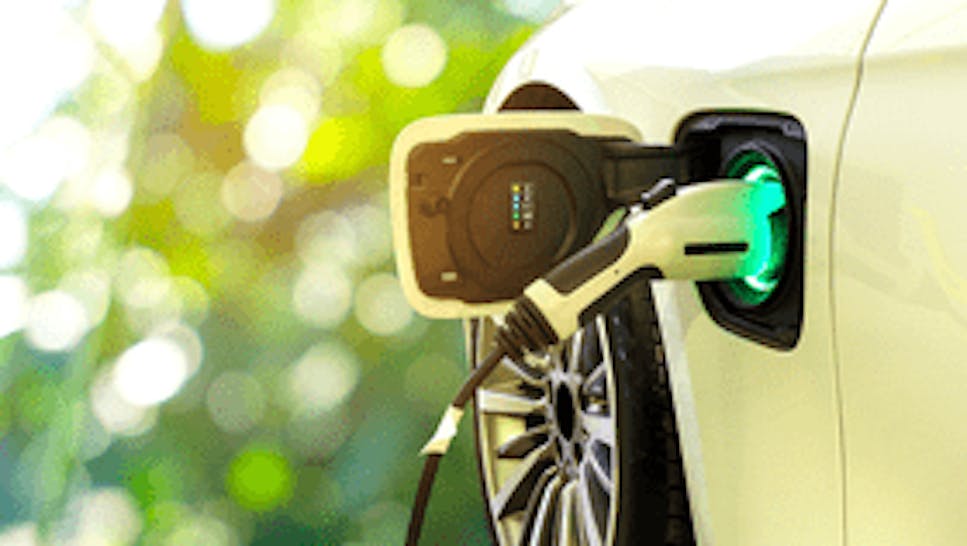 What journeys do you do? 
A good starting point is to understand the journeys you do regularly. If you have black box car insurance, also known as telematics insurance, you'll already have data on this. If not, you could simply write down the journeys you make over a week or month. 
Many of us are driving fewer miles thanks to hybrid working post-pandemic. The average annual commuter mileage is now just 1,800 and the overall average annual mileage is 5,300, so chances are your daily mileage fits well within the range of a typical electric vehicle.3 
The average distance an electric car can travel on a single charge is 236 miles, while for new models coming to the market for the first time in 2023, it is almost 300 miles, according to the SMMT. Models are also available with ranges in excess of 450 miles.4 
So even if you're a high-mileage driver, there could be an electric car that's right for you. But it depends on your budget, as the cars with the biggest batteries and the greatest range are more expensive.  
If you need to tow, there are some EVs capable of this but bear in mind the extra weight will affect the vehicle's range.  
You're also unlikely to get near the official range if you do lots of motorway driving, as EVs work best in cities and towns where there's more chance for regenerative braking.  
Be prepared for the range to drop during winter too as cold temperatures affect battery efficiency, but you can preheat your electric car's battery and cabin before you start your journey (known as preconditioning).  
To get the most range out of an electric car you'll need to adapt your driving style, but most EV drivers enjoy the instant torque and the quietness of driving an EV. The only way to find out if it suits you is to test drive one.  
Where can you charge? 
Having off-road parking and the ability to fit a home charger makes it far easier, and cheaper, to own and run an electric car.  
You can then charge your car up overnight, and benefit from a lower tariff from your electricity provider.  
You don't necessarily have to fit a home charger as you can charge an EV from a standard three-pin socket if it's within easy reach of your car. However, it's much slower, particularly if you have a car with a bigger battery. So check the charging time of the EV you're interested in. 
If you don't have a driveway, garage or off-road parking space it doesn't mean you can't have an EV, but you will have to plan when and where you can charge.  
Community charging, where you essentially rent a neighbour's EV charger, is an option. 
There are also on-street solutions, such as lamppost chargers, gully/channel charging, flat and flush chargers and overhead charging arms, although it's still early days for some of these solutions and the prices can be steep.  
Check whether your employer has fitted any workplace chargers or intends to do so. If you visit an office or site regularly this could be a good solution, alongside using public chargers. 
There are currently more than 45,000 public EV charging points, across more than 26,000 charging locations, according to Zapmap. Of those, there are more than 8,000 rapid (25-99kW) and ultra-rapid (100kW-plus) chargers across more than 4,000 charging locations5. 
Rapid chargers can provide 60 to 200 miles of range in 20 to 30 minutes, depending on the EV. Make sure you check the capability of the EV you're thinking of buying, as it's the car's onboard system and not the power of the charger itself which will determine the maximum rate it can charge at.   
You can search for your nearest charging point, and check whether it's available and whether it's working via apps like Zapmap.  
As well as charging stations along motorways and major routes, there are 'destination chargers' such as supermarkets, gyms, shopping centres, and hotels.  
Councils are also being given Government funding to install EV chargers, as part of Government plans to grow the public network to 300,000 charging points by 20306. So if there aren't many chargers near you right now, there should be in the future.  
Reliability of public chargers can be an issue but regulations are being introduced to improve this (at least for rapid chargers), as well as making payments easier and ensuring all chargers have 24/7 helplines.7 
What's your budget? 
To work out whether you can afford an electric car it's important to look at how much it will cost to run - not just the upfront price or monthly lease cost.  
If you're a low-mileage driver and you can charge at home overnight, an EV will be more affordable than it would be for a high-mileage driver who is reliant on the public charging network.  
The average cost per mile to charge an electric car using a rapid charger in June 2023 was 20p, compared to 9p using a 7kW home charger and an Ofgem capped tariff, according to RAC Charge Watch. That compares to 16p per mile (ppm) for petrol and 17ppm for diesel.8  
Aside from electricity costs, you need to factor in the cost of having a home charger fitted. Expect to pay about £800-£1,500 for a charger and installation. If you own and live in a flat, or you rent a residential property, you can still benefit from a £350 Government grant.9 
The Government has ended the plug-in car grant, which gave money off a new EV. However, you can still benefit from zero road tax (until April 2025). And if you're a company car driver, you're eligible for significant benefit-in-kind tax savings.10  
You also need to consider the London congestion charge and ultra-low emission zone and other clean air zone savings, service, maintenance and repair costs (generally EVs are cheaper to maintain), breakdown cover and insurance.  
So should you switch to an EV? 
Ultimately, deciding whether to go electric now might rest with how you feel about the environmental benefits.  
EVs aren't perfect but they do have the huge advantage of zero tailpipe emissions, compared to petrol and diesel cars. Some car drivers simply decide going electric is the 'right thing' to do, find a way to make it work, and never look back. 
Others are more cautious about the used car market, and battery life (although most have an eight to 10-year-warranty) or want to wait for price parity with petrol and diesel cars.  
So you need to decide which are the most important factors for you.