Buying your first home? Here are the costs you can expect
From your mortgage deposit to fees and other expenses, you may be left with one pressing question: how much does it cost to buy a house? Read ahead to discover more about what you can expect.
Buying your first home is exciting and nerve-wracking, but it's also a huge financial commitment. So, here's an explanation of the main expenses you can expect. This way, you're at least prepared for the demands on your bank account.
How much does a first-time buyer need for a deposit?
A first-time buyer usually needs a deposit between 5% and 25% of the price of the property. The average deposit paid by buyers using MoneySuperMarket is 18%, or £50,174. You get cheaper mortgage interest rates with higher deposits.
With the cost of the average UK home now at around £294,559 (according to Land Registry figures for September 2022), you need to save more than £29,000 if you want to buy with a deposit of 10%. This would leave you with a mortgage worth 90% of the property's value.
The higher your deposit, however, the lower your monthly interest payments are likely to be. To access the cheapest mortgage deals, you'll need a deposit of 25% or even more.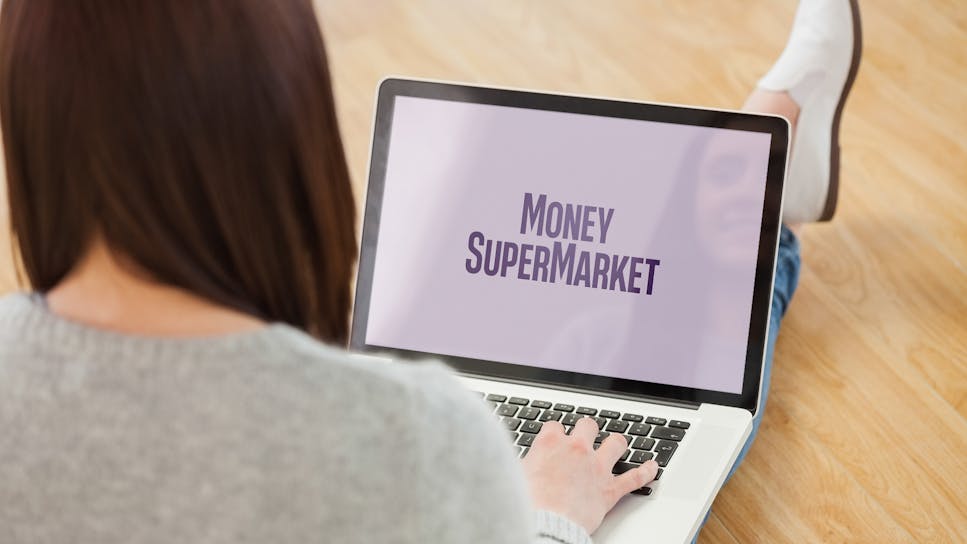 How much will monthly repayments be for a first-time buyer mortgage?
The average monthly mortgage payment for first-time buyers is £674, according to MoneySuperMarket data.
The amount you pay is determined by:
How much you borrow

The duration of the loan term

The interest rate you are charged
Clearly, the more you borrow, the more you will need to repay. That said, your actual monthly payments will be lower if you have a longer mortgage term.

Bear in mind, however, that having a mortgage for longer means paying interest on the debt for longer. So, while the monthly repayments might be more manageable, the total amount you repay is likely to be higher.
According to MoneySuperMarket data correct as of October 2019.
The other main factor affecting your repayments is the level of interest you are charged.

Most mortgages are arranged on a repayment basis, which means your monthly payment consists of some of the money you've borrowed, plus interest on top. When you get to the end of the term, your final payment clears the debt, and the mortgage comes to an end.

Previously, interest-only mortgages were popular. With these deals, your monthly payments only covered the interest on the debt, meaning they were lower than for a repayment mortgage. However, at the end of the mortgage term, the mortgage itself would need to be repaid.

The idea was that, with an interest-only deal, you would put money into an investment plan that was timed to mature when the mortgage term came to an end. In this case, the expectation was that the investment would be at least sufficient to clear the mortgage debt.

These deals have fallen out of fashion because investment returns have not always proved adequate. In fact, lenders have come to prefer the certainty offered by repayment deals.
What determines the level of interest rate?
Mortgage lenders compete for business by offering low interest rates. The rate displayed will either be:
Fixed-rate mortgages tend to be the most competitive. However, you need to be aware that unless you actively seek another deal when your fixed term comes to an end, you will move onto your lender's variable rate. Bear in mind that this is likely to be more expensive.

Importantly, the level of the interest rate is not the only factor you need to take into account when working out how good a mortgage might be. There is a range of fees and charges which vary from deal to deal. If they are particularly high, they might erode the benefit of a low interest rate.

When you obtain a mortgage quote on MoneySuperMarket, you can see details of the total cost of the loan over its term, with the fees included.
According to MoneySuperMarket data correct as of October 2019
How much will mortgage fees cost for a first-time buyer?
Aside from your deposit and monthly payments, you also need to factor in the various fees and charges that come attached to most mortgage agreements. These could easily run to as much as £5,000. Here are some of the fees you can expect to be charged with:
Arrangement fee
A mortgage arrangement fee is a flat sum that costs anything up to £2,000.

An arrangement fee is what you pay for the mortgage product itself. You'll usually be given the option of adding the arrangement fee to your mortgage. While this means you can avoid an up-front cost, it's likely to increase your overall payments, as you will pay interest on it for the duration of your mortgage.
Booking fee
Some lenders combine booking and arrangement fees, whereas others charge them separately. If it is an additional fee, it'll usually come somewhere between £50 and 300.

A booking fee is for the cost of applying for the mortgage. For many lenders, this isn't a refundable payment. This means that, even if you decide not to go through with the mortgage, you'll still have to pay the booking fee.
Valuation fee
How much you'll pay usually depends on your property's value. Generally, though, you can expect it to be somewhere between £100 and £1,000.

The valuation fee is for when the mortgage provider assesses the value of your property to make sure it's worth the amount they're going to lend you.
CHAPS
A CHAPS (Clearing House Automated Payment System) covers the cost of your mortgage provider sending funds to your solicitor. It's generally also non-refundable, and it'll normally cost up to £50.
Mortgage account fee
You may also have to pay for the administration cost of your mortgage for your lender, which generally costs up to £300.
According to MoneySuperMarket data correct as of October 2019
Mortgage broker fee
The fee for mortgage brokers generally falls in the region of £50. However, they sometimes take this from the mortgage lender as a commission, meaning there's no explicit payment due from you.
Legal fees
You might also have to pay fees directly to your solicitor for their part in the mortgage arrangement. This is usually between £500 and £1,500. This can also include the cost of the land registry fee and the mortgage lender's own legal costs.
Survey fees
As your lender's valuation only covers the value of the property, you'll also need to pay for your own survey. Depending on how detailed it is, the cost could be anywhere up to £1,000.

It covers the property value, as well as any potential issues you might face, such as structural problems or planning problems. For more information, read our guide on how to choose the right survey.
Stamp duty
Stamp duty is the tax you pay on transactions involving property and land, which can be as high as 12%.

The figures for first-time buyers are as follows.

For properties costing up to £500,000, you won't pay stamp duty on the first £300,000. However, you'll pay 5% on the amount between £301,000 and £500,000.

If your home costs over £500,000, then you'll pay the same amount as someone who has bought property before:
For the first £125,000, the rate is 0%

From £125,001 to £250,000, the rate is 2%

From £250,001 to £925,000, the rate is 5%

From £925,001 to £1,500,000, the rate is 10%

From £1,500,001 and upwards, the rate is 12%
Note this only applies to first-time buyers in England and Northern Ireland. The rules are different for Scotland and Wales.
According to MoneySuperMarket data correct as of October 2019
How much will the moving process cost?
The total cost of moving generally depends on how much you need to pack away and, possibly, on how far you're going. If you use a professional removals firm, it could cost anywhere from £250 for a local move for a one-bed flat to over £1,000 for a long-distance haul.
How much will storage cost?
Moving everything in one go can be a big ask, especially if you don't yet have cupboards and shelves where to keep your possessions. This is why making use of a storage facility can be extremely helpful.

When it comes to how much it will cost you to store your belongings, it depends entirely on the company, how much you intend to keep in storage, and for how long. For instance, if you're downsizing, it may be that you will need to look at storage facilities that offer long-term plans. These, of course, are likely to be more costly in the long run.

But if you plan to eventually move all your belongings into your new home, you may want to look at shorter-term deals, such as monthly or weekly solutions. This way, you'll be able to keep your costs down.
How much does home insurance cost?
Most lenders require you to have building insurance as part of the mortgage agreement. So, it can be important to include contents insurance as well. The cost can vary depending on the level of cover you want, as well as the condition of your home and the area it's located. To find out more, read our guide to insuring your first home.
What are the costs of owning your home?
Once you have purchased your new home, there will be an array of costs you will need to pay on a regular basis. Here are a few to keep in mind:
Utility bills – This includes anything from gas, water, and electricity to internet, television, and broadband provider

Council task – This will depend on the value of your property and where you live

Maintenance – While this may not come as a monthly instalment or bill, maintenance costs are bound to arise every so often too. These can include things such as repairing damaged objects, decorating your living areas, or upgrading your home as a whole
Compare mortgages to find a better deal
So, how much does it cost to buy a house? There are many different aspects to take into consideration. But don't worry – we're here to help.
If you're looking to take out your first mortgage, you can find a better deal by comparing options with MoneySuperMarket. All you need to do is tell us a little about how much you want to borrow, as well as the value of the property you're buying, and how you want to pay the mortgage back.
Your home may be repossessed if you do not keep up repayments on your mortgage.