Should I have a savings account or pension?
No matter how far you are to retirement age, it's a good idea to think about how you'll cope financially when you're no longer working
If you're thinking about saving towards your retirement, you may want to know which option is best for you: savings or pensions? Our guide explains the options...
What is the difference between savings and pensions?
Although savings and pensions tend to have the same goal – saving up a sum to use at a later date - there are some major differences in how they work. 
Pensions are specifically designed as savings you cannot access until a certain age.  Currently, you can access your pension plan from 55 but this will rise to 57 in 2028. There are different types of pensions available and there are tax benefits when you save. 
In contrast, savings are not specifically for access in older age, but you are free to use a savings account as your retirement fund. Some savings products, such as ISAs offer tax free benefits.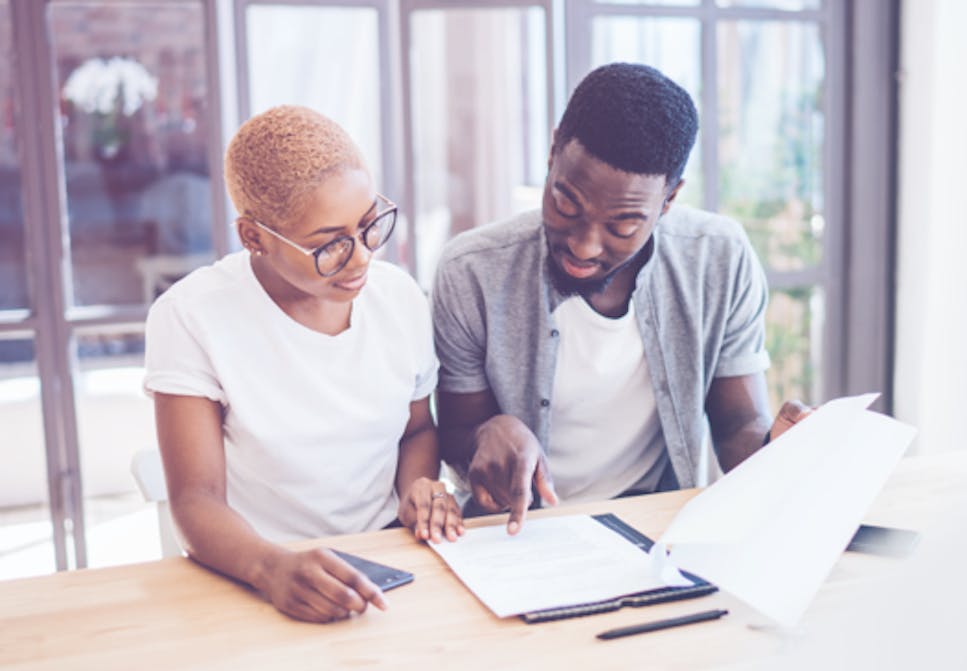 What are the different types of pensions?
In the UK, there are three main types of pension plans:
Defined contribution pension:
This type of pension plan is usually set up by employers as a workplace pension for staff. Money is typically paid in by workers and the employer also contributes. The money in the scheme is then invested in various assets, such as the UK stock market. The size or value of your pension at retirement will depend on how much money you pay in and how well your investments have performed.
The self-employed can open their own private pension. Money is invested with a pension provider and invested in a range of different assets, in the same way as a company scheme.
Defined benefit pension: 
An uncommon type of pension which is usually set up by your employer. The value of your pension will usually be based on your salary, how long you've worked for your employer, and the scheme's terms. The pension scheme gives you a guaranteed annual pension worth a certain amount at retirement.  When you can access this pension depends on the scheme's rules. 55 is usually the earliest age you can access it.
State pension:
This is the pension you need to claim from the government. The state pension age is under review, you can find out when you can claim using the GOV.UK calculator. 
For now, the maximum state pension is £185.15 per week. This works out to £9,627.80 per year. Your employment history and National Insurance contributions will affect how much state pension you get. You will need 30 full years of NI contributions to get the full state pension. 
What are the different types of savings accounts?
There are many different types of savings accounts available. Read our guide on how to choose to the best savings accounts for an in-depth look at each savings account.
ISAs

Easy access savings accounts

Notice accounts 

Fixed-rate bonds

Regular savings accounts

Help to Save accounts 

Peer to Peer lending 
How much should you be saving for a pension?
How much money you need for retirement depends on what minimum level of income you think you'll need to live comfortably in later life. But generally, it is prudent to save as much in your pension as you can and start as soon you can. 
Don't be deterred if you haven't started saving for retirement yet. It's never too late to start saving and small amounts saved up regularly can add up over time. If you want to see how much your savings add up to, use our pensions calculator for a rough estimate.
What are the advantages of a pension?
There are a number of advantages for savers when it comes to pensions:
Tax relief:
One of the biggest benefits of a pension is tax relief.  If you're paying into a workplace pension, your employer will normally take your pension contributions from your salary before deducting tax. Then You only have to pay tax on the remainder of your salary, so essentially, you won't pay tax on your pension contribution.  
If you pay tax into a personal pension, then you pay income tax on your salary before you make your pension contribution. Your pension provider will then claim this tax back from the government. To put things into perspective, if you're a basic rate taxpayer who is taxed at 20%, every £80 you put into your pension, £100 will go into your pension fund. 
Higher rate taxpayers also enjoy tax relief on their pension at the higher rate. But you'll need to claim the difference through your tax return or by contacting HMRC. Additional rate taxpayers can claim the difference through their self-assessment tax return.
Made for retirement:
Pensions are specifically designed to be accessed in later life – or after you stop working. You can't access a pension until at least age 55 so the money is locked away – so you can avoid the temptation to dip into your fund and spend it.
Employer contributions:
Depending on your employer, they may match your pension contributions each month up to a certain amount. This could mean you can double the amount of money going into your pension every month.  
Compounding your returns:
A reason why it's better to start saving into a pension as soon as you can is compound interest. It's basically when you invest money into your pension and you make a return on it, the following year you will make a return not only on your original sum but on your first-year return. In your third year of investing in your pension, you will make a return on your original investment and two years of returns, and this will continue until you reach retirement age. This is known as compounding the return.
So, the sooner you start your pension the more you'll get to benefit from compounding.
Guaranteed income:
If you retire and decide to buy an annuity, you will have a regular income. Annuities can be quite flexible and be adapted to give you an income that is fixed, increases by a fixed percentage each or rises with the rate of inflation.
If you don't want to buy an annuity – you don't have to. You can receive an income from your pension while it remains invested in the stock market. Meaning your pension could continue to potentially grow. 
What are the disadvantages of a pension?
Here are some of the potential drawbacks of pensions to consider:
Hard to access:
One of the biggest drawbacks of pensions can be the lack of access. For now, you can't access your pension until you're 55. Because of this, some people choose to use stocks and shares ISAs for retirement saving - as their money could be accessed should they need it.
Saving rules can feel complex:
Pensions can be seen as difficult to understand. There is no shame in finding pensions information overwhelming, but hopefully, resources like our guides on pension plans, debunk some of the myths around pension savings and make pensions easier to understand.  
Difficult choices at retirement:
When you approach retirement age, you'll be given the choice to take up to 25% of your pension as a tax-free lump sum. If you decide to do this, you will lower the amount in your pension to give you a regular income. 
You'll also be asked if you want to take out an annuity, and you will also be given the option to take it out with your pension provider or somebody else. These can be difficult decisions to make, and it can be wise to discuss them with a financial adviser.
Potential for poor returns:
Pensions don't come without risk because they're invested in stocks and shares. On the plus side, if retirement is still a long time away way and your investments aren't performing well, you still have time for those investments to recover. You'll also get more shares for your money in a falling market so for savers it can be good news. 
What are the advantages of a savings account?
Here are some of the upsides to having a savings account:
Flexibility:
Generally speaking, savings are more flexible than pensions as you can access the money easier. With a pension, you'll have to wait until 55, while depending on the type of savings account you have, you can access money in your savings whenever you want. 
Easier to set up:
In general, it's quicker and easier to set up a savings account or cash ISA, than a pension – although most workplace and private pensions are very simple to get started. 
Tax free:
If you save in an ISA your savings or investment returns grow free of tax. All savers also have the personal savings allowance – so, you can earn £1,000 a year in savings interest (for basic rate taxpayers) without paying tax on it anyway. This is £500 for higher rate taxpayers.  
What are the disadvantages of a savings account?
Here are some of the downsides of savings accounts:
Inflation erodes the value of cash savings:
When inflation is high it is difficult for the interest in a deposit savings account to keep pace. This means the value of your savings will be eroded by inflation over time and will be worth less. That makes it vital to shop around for the best possible interest rate on your savings.
Missing out on tax breaks:
Savings accounts – even tax-efficient ISAs – don't offer the same generous tax breaks you can get from a pension.
Should I opt for a pension or savings?
In the end, it's up to you to decide what method of saving for retirement works best for you. It might be that it's beneficial to use both savings and pensions. 
By using savings and pensions, you can benefit from greater flexibility, all available tax breaks on your money, diversify risks and increase your savings nest egg for the future.
Other useful guides
We have a wide range of articles and guides to help you with understanding pensions and saving for later life.
Compare savings and pensions with MoneySuperMarket
Whether you're looking to open a savings account or a pension plan,  MoneySuperMarket can help you.
We have a full range of savings products, including cash ISAs, fixed rate bonds, and easy access accounts for you to compare. 
And if you're looking for a pension plan, we've partnered with private pension provider Profile Pensions, to help you get your pension goals in order.  
Capital at risk. This website does not constitute personal advice. If you are in doubt as to the suitability of an investment please speak to a financial adviser. Prevailing tax rates and reliefs are dependent on your individual circumstances and are subject to change. 
MoneySuperMarket.com Ltd is an Introducer Appointed Representative of Profile Pensions, a trading name of Profile Financial Solutions Limited which is authorised and regulated by the Financial Conduct Authority. FCA number 596398. Registered in England & Wales, Company Number 07731925. Registered office address: Norwest Court, Guildhall Street, Preston, PR1 3NU.