Where to turn for help with your energy bills in 2022
Struggling with energy bill costs? Here's how you can find financial assistance.
Many of us are feeling the pinch right now, with rising costs on gas, fuel, and the general cost of living.
And just as temperatures are starting to dip, households are seeing energy bills jump by an average of £693 a year as Ofgem's latest price cap kicks in.
What's the latest price cap and what does it mean for me?
Amid the surging cost of living, the government has stepped in and introduced the Energy Price Guarantee, effectively capping energy prices at £2,500 for the average household from 1st October. This supersedes the previously announced cap of £3,549, which was due to come into force in October

The Energy Price Guarantee will remain in place for the next two years until 1st October 2024, bringing some respite to households struggling with the cost-of-living crisis

The news marks an increase of £529 (26%) from the previous cap of £1,971 and means that customers not on a fixed deal will have received an average £1,223 (95%) rise over the last 12 months
If the increase is still going to present a struggle, the good news is that there is assistance on offer. The government is offering support to all households with the Energy Bills Support Scheme, as well as council tax rebates. And if you qualify for other schemes, such as the Warm Home Discount or Cold Weather Payment, these can help you pay your bills too.
Council tax rebate for your energy bills
If you pay council tax in bands A to D, you'll get £150 back from your local council to help pay for your energy.
As long as your household had a direct debit set up before March 2022, you should already have received the rebate on your council tax bill around April 2022.
If not, check to see if you've had any communication from the council. Contact them if not – and be sure to do so before 30th September 2022, as this is when the scheme closes.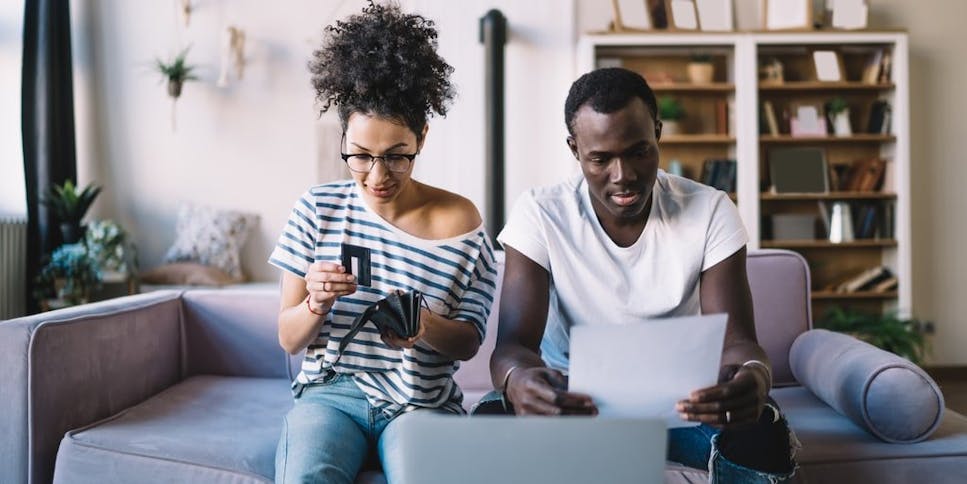 Energy Bills Support Scheme
Under this scheme, every household in England, Wales, and Scotland is given £400 off their energy bill. An equivalent scheme is in the works for customers in Northern Ireland too.
It starts from October 2022, and will be added to your energy account in one instalment per month over the following six months.
If you pay by direct debit, card, cash, or cheque, the money will be automatically added as credit to your energy account. You don't need to do anything.

If you pay by smart prepayment meter, the money will be automatically added as credit to your meter in the first week of each month.

If you pay by traditional prepayment meter, the money will be sent as six separate vouchers (one per month). The vouchers will arrive by either text, email, or post, so make sure your energy supplier has the correct contact details for you.
You can read more on the gov.uk website.
More grants and schemes available
Warm Home Discount
If you're a lower income household, you may be able to apply for £150 one-off payment towards heating costs between October and March via the Warm Home Discount. Rather than being paid to you, money is paid directly to your energy provider which will then apply the discount to your bills. You will need to be in receipt of certain benefits to qualify.
Read more about the Warm Home Discount in our guide, or visit gov.uk for more information.
Cold Weather Payment
This is a grant of £25 for every seven days of very cold weather between November and March, paid when the temperature drops below zero for a week. You may get the payment if you get certain benefits.
Read more about Cold Weather Payments in our full guide, or visit gov.uk for more information.
Winter Fuel Payment
This is a payment of between £250 and £600 for eligible pensioners – depending on your age, and if you claim certain benefits. If you're eligible, you will get this payment automatically.
Read more about Winter Fuel Payment in our full guide, or visit gov.uk for more information.
Child Winter Heating Assistance (Scotland)
This is a one-off payment of £214.10 to help disabled children and young people and their families to pay their energy bills. Your household may be eligible if you're receiving certain benefits in Scotland. Find out more on the mygov.scot website.
Winter fuel support scheme (Wales)
This is a one-off payment of £200 for those in Wales receiving certain benefits, delivered via local councils. Find out more on the gov.wales website.
Schemes offered by suppliers
Some energy firms offer schemes and grants to help with home heating and energy costs. This might include support when making your home more energy-efficient, or free boiler checks and upgrades.  
What else can I do?
Talk to your provider
If you are struggling to pay your energy bills, it's vital you talk to your supplier at the earliest opportunity.
Under rules from regulator, Ofgem, providers must work with you to agree on a payment plan. This could include:
A review of your payments and debt repayments

Payment breaks or reductions

More time to pay

Access to hardship funds

Priority Service registration – a free support service of you are in a vulnerable situation
Take steps to be more energy efficient
As well as making the most of the help on offer, there are also lots of simple steps you can take yourself to bring energy costs down:
Turn your thermostat down by a degree or two. Most people only need 18°C to be comfortable

Get a smart thermostat which comes equipped with a host of energy-saving features to keep your boiler running at maximum efficiency

Get your boiler serviced regularly. Always use a Gas Safe engineer

Only heat the rooms you need, and get your heating to come on ten minutes later and go off ten minutes later. It may sound small, but it all adds up

Switch gadgets off standby

Invest in energy-efficient appliances. There may be a big upfront cost, but over time, you'll reap the savings. For example, a fridge with an A+++ label will consume up to 80% less power than a fridge with D-rating. Investing in an A-rated condensing boiler could save your hundreds of pounds a year on your energy bills

Make use of the 'eco' mode on your appliances

Check for draughts and improve your insulation with draught excluders for doors, a brush for your letterbox, foam tubing around pipes, and sealant for gaps in floors

Put reflective panels behind your radiators and bleed them frequently

Reduce the amount of time you spend in the shower

Try to use the tumble dryer less frequently. When you do come to use it, make sure you've got a full load to maximise efficiency

Make the move to efficient LED light-bulbs, and always switch off lights when you leave a room

Don't overpack your fridge and freezer, and make sure they have plenty of ventilation behind so they can work as efficiently as possible
For more tips, visit the Energy Saving Trust.
Who else can I turn to?
Citizens Advice – The Citizens Advice website and advisors have a wealth of information on how to apply for benefits and schemes, and any other assistance that may be available to you.
Charities – Some charities, such as Charis and Turn2us, can help you find extra grants, access benefits, and speak to advisors who can help you.
Debt counselling – If you find yourself in debt to your energy company, you can access debt counselling through organisations such as Citizens Advice, National Energy Action, Home Energy Scotland, and Northern Ireland Energy Advice.