What is a lifetime mortgage?
A lifetime mortgage is a mortgage taken out on a property that does not have to be repaid until the borrower dies or has to go into long-term care
A lifetime mortgage allows you to release some of the equity (or wealth) that you've accumulated in your home over the years, so you can benefit from it here and now without having to sell your house to get at it. That's why lifetime mortgages are also known as 'equity release' mortgages.
Who are lifetime mortgages for?
People who take out lifetime mortgages tend to be older, and in a position where they have built up considerable equity in their property – usually as house prices have risen in the years since they first bought.
You don't need to own your home outright to apply for a lifetime mortgage, but the more of it you do own, the better the deal you get.
How do lifetime mortgages work?
There are two main types of lifetime mortgages. The basic principle is simple though: you take a loan out and agree to pay it back with the proceeds of selling it after you move out or pass away.
Interest roll-up mortgage: You receive a lump sum or regular payments. Interest is added to the loan, but you don't make regular repayments. Instead, the interest is calculated – or 'rolled up' – as time passes. The full sum is paid off when the house is sold, and your beneficiaries can keep what remains, or you can use it to pay for care
Interest-paying mortgage: This type requires you to make regular interest repayments on your loan. The total amount still owed will be repaid upon your death or when you enter long-term care. Some plans also let you pay off the capital
You'll probably be able to choose whether you want a large lump sum upfront or a smaller advance with the option of taking out smaller 'top up' loans later.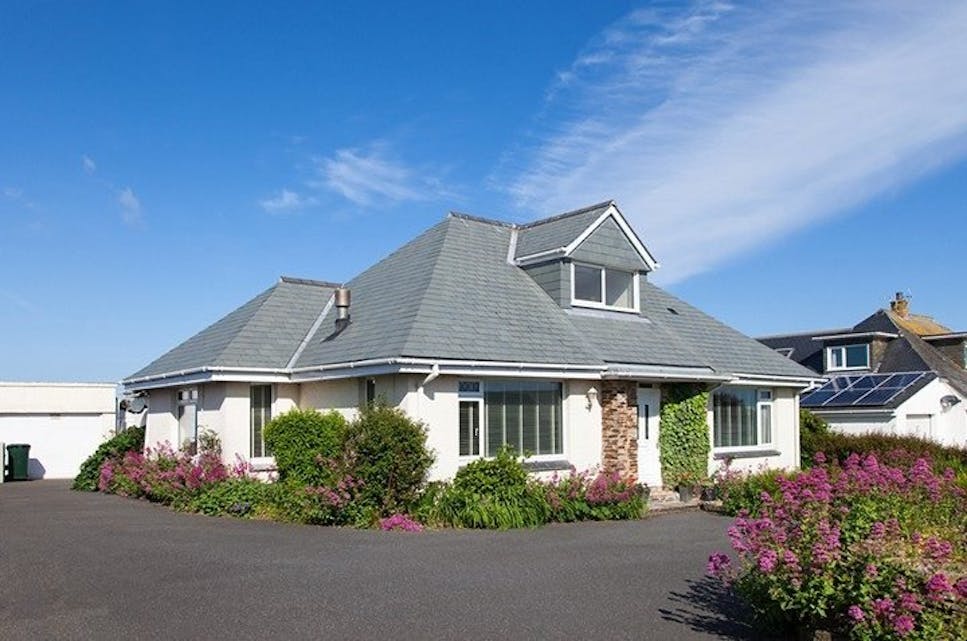 What are the pros and cons of lifetime mortgages?
Lifetime mortgages are a specialised product designed for people in specific circumstances, and while they can be incredibly beneficial to the right person, they're not for everyone. So before you take one out, think carefully about whether a lifetime mortgage is the right move for you.
Pros
A cash boost: People whose homes have increased in value over the years often don't feel any richer, because the money is tied up in bricks and mortar. A lifetime mortgage lets you take advantage of years of favourable market conditions

No restrictions: You can spend the money on anything you like, with no stipulation from the lender

You can stay at home: Because most people who take out lifetime mortgages are older, they tend not to move until they pass away or move into care, so they can enjoy the cash injection without worry

Reduce inheritance tax liability: Releasing equity on a valuable home and spending it could help with inheritance tax planning
Cons
Negative equity: Certain lifetime mortgages don't require regular repayments, meaning what you owe in interest can end up higher than the actual value of your home. This means your beneficiaries will end up owing money to your lender once you pass. This can be avoided by making sure your lender includes a 'no negative equity' guarantee

Less for your loved ones: If you take equity out of your home, it will inevitably be worth less and there'll be less for your family to inherit once you're gone

You have to sell up at the end: To take out a lifetime mortgage, you must agree to sell your property when you move out, so the family home can't be passed to the next generation. You may also be limited to what changes you can make to your home, and may be obliged to keep it in good condition

No means-tested benefits: A lifetime mortgage may also mean you are unable to claim means-tested benefits and could have an impact on how much tax you have to pay. Check to see how you'll be affected before committing

Extra expenses: You'll face similar expenses to those incurred from an ordinary mortgage, such as arrangement fees, legal costs and valuation fees
Compare lifetime mortgage deals?
If you are interested in any form of equity release, it's a good idea to speak to a specialist advisor.
An Independent Financial Advisor (IFA) who specialises in planning for retirement should be able to help you choose the right lifetime mortgage for you.  
MoneySuperMarket has partnered with Fluent Lifetime to offer you lifetime mortgages – and other forms of equity release mortgages.
Your home may be repossessed if you do not keep up repayments on your mortgage